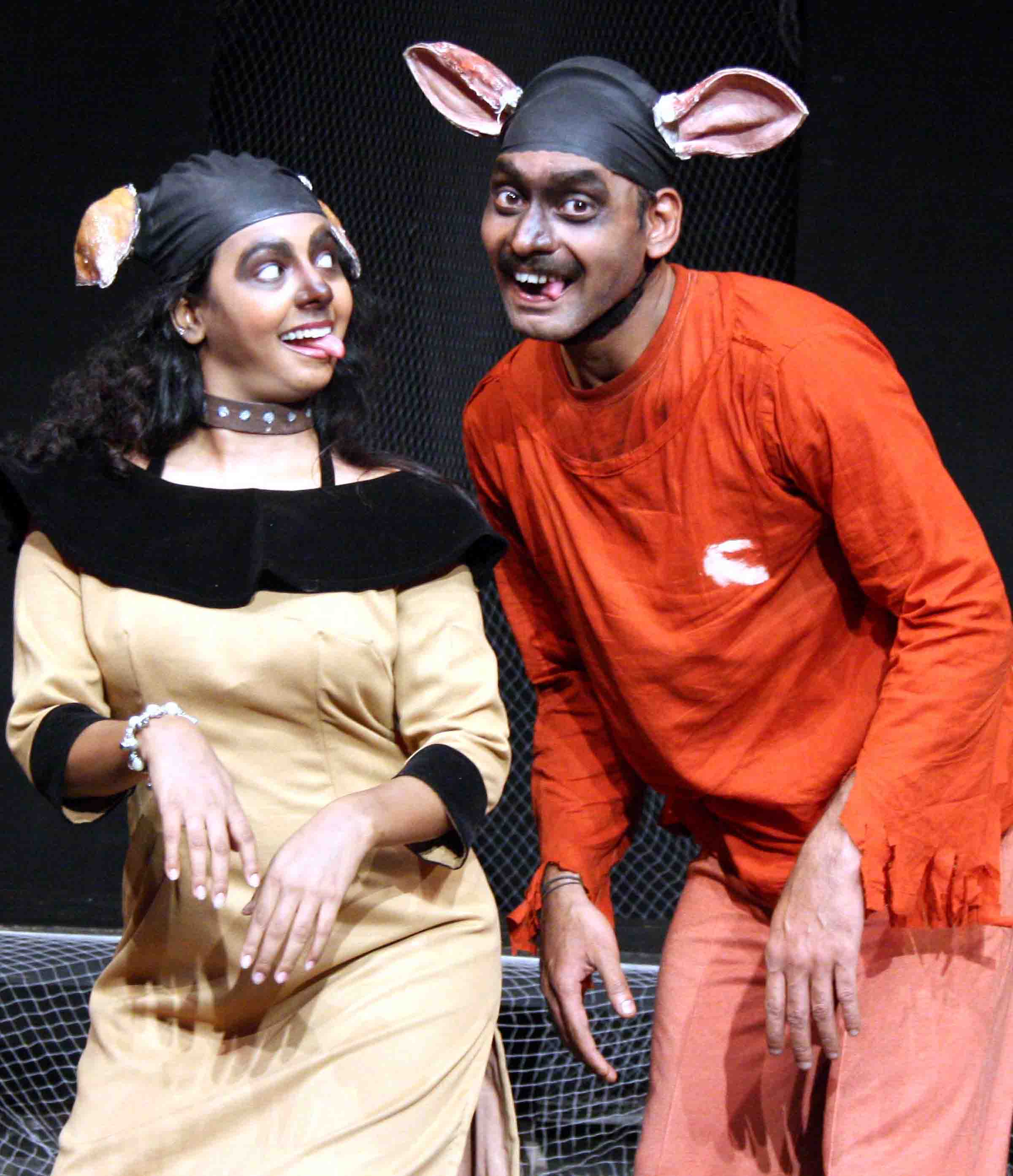 Have you ever gotten shampoo in your eyes? Did it sting? Imagine how much worse it would have been if you couldn't rinse it out and someone was holding your eyes open pouring more shampoo into them. Many cosmetic and household products in the market are tested on animals despite the availability of non-animal alternatives, and we need to create all the drama we can to stop this hideous practice.
Our friends at Ideas Unlimited have produced a play called Jeete Hain Shaan Se. This play shows how animals suffer in laboratories. The drama is staged in an laboratory, where the characters of the play are animals.
Dr. Rat leads the pack, with Moti the stray dog, Sweetie the pug, Sughndhi the wild cat, Mangal the murga, Bhondu the pig & Chottu the rabbit. All these animals make a vibrant little family but, little do they know that their entire existence will be wiped out in Dr.Kalayankar and his assistant's laboratory.That is fiction, but in reality, experimentation kills millions of animals every year. In fact, everything from your toothpaste to your soap may have been tested on animals. Stay tuned to our website for a list of companies that do not test on animals.
Jeete Hai Shann Se promises to be a meaningful play. Take your friends and family to a fun-filled night to watch and then join us in creating drama against cruelty to animals.Venue: Prithvi Theatre, Juhu, MumbaiDay- 25th June 2010Timing- 6:00 PM.For Bookings- +91 9920040424