DIY: Valentine's Day Chocolates
Looking for the perfect Valentine's Day gift to give to that special someone in your life? Don't fret: you can never go wrong with chocolates. (Isn't that what this day is really all about?!) You don't even need to sprint to the market to pick up an overpriced, heart-shaped box of sweet treats – you can just make them yourself. :) All you need is some vegan chocolate, a mold and a couple of your fave extra ingredients. It just couldn't get any easier than that!
Show the special people in your life (and animals!) how much you ♥ them by making these super-easy (and affordable!) vegan Valentine's Day chocolates.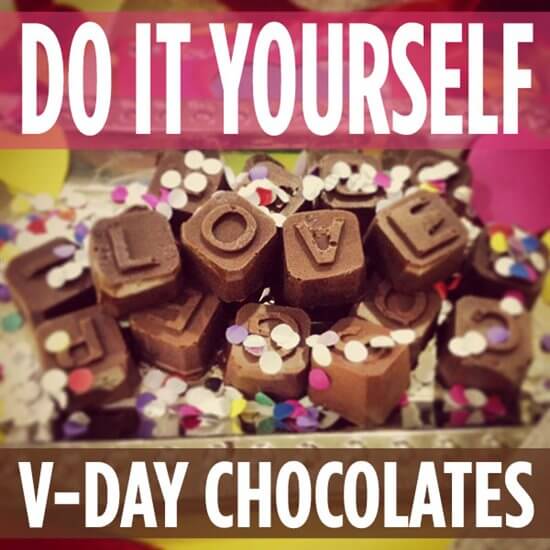 Valentine's Day Chocolates
42.5 g vegan chocolate chunks or chips
1 Tbsp almond milk
Nuts, sprinkles, peanut butter, dried fruit or whatever other extra ingredients you want to add to customise your chocolates (optional)
Heat a saucepan over low heat and add the chocolate chips and almond milk. Stir until the chocolate is completely melted, about 30 seconds. Be careful not to overcook, because it will burn.
Mix your extra ingredients into the chocolate and pour into a mold. If you don't have a mold on hand, you can use an ice cube tray instead.
Put into the freezer until hardened, about 30 minutes.
Remove the chocolates from the mold and enjoy. You can also wrap the chocolates to give as gifts!
Makes 10 to 15 chocolates, depending on the size of your mold
Notes
These chocolates are great for a one-person, romantic-comedy movie marathon. Oh, c'mon! We've all been there, right? They're also perfect to give to your boyfriend, girlfriend, family members and friends.