5 Reasons Not to Use Cruel Manja
With the arrival of Makar Sankranti, we're asking the government of India to ban all forms of manja sale and use and also urging people not to use it for the sake of their fellow human beings, birds and the environment.
Here's why using glass, metal or other types of sharp strings to fly kites has to be stopped:
1. Because thousands of birds are severely injured or die after coming in contact with sharp manja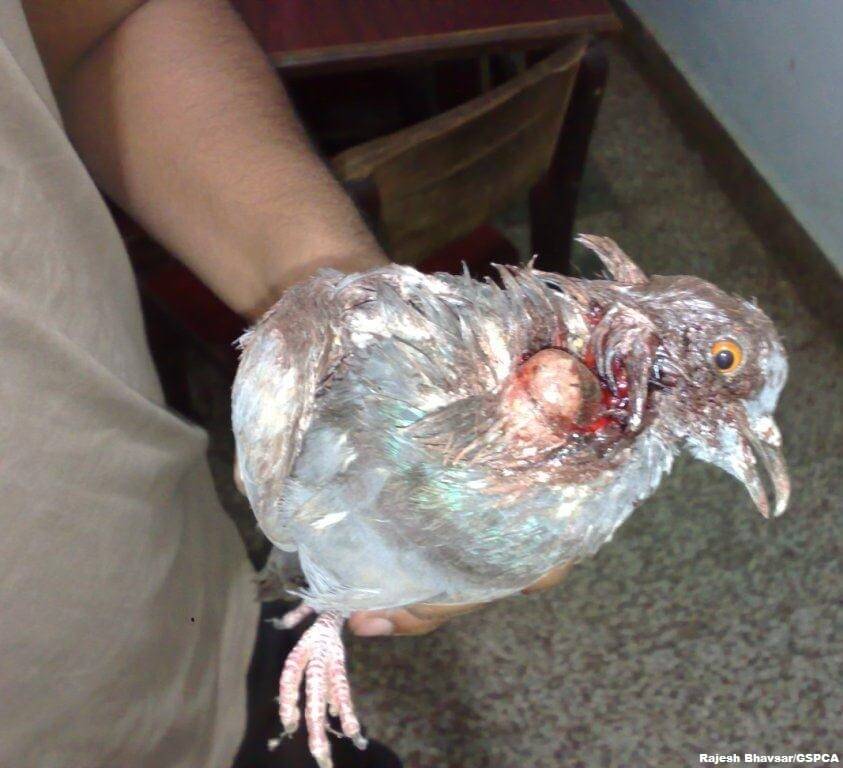 2. Because a 5-year-old boy in Vadodara died after his throat was slit by sharp manja while he was on his way to school with his father
3. Because manja also kills endangered wildlife, such as Indian vultures
4. Because the manja menace brings entire cities to a halt (This year, for instance, in Nagpur, in an attempt to ensure the safety of motorists during Makar Sankranti, Mayor Pravin Datke suggested to the traffic police that major city flyovers and over-bridges be closed!)
5. Because a teen died after his manja string struck a power line and caused an explosion
You Can Help!
Ask for a nationwide ban on the sale and use of cruel manja.
Here's what to do if you see an injured bird.