Amy Jackson 'Hooked' and 'Bloodied' for Animals on World Meat-Free Day
Dressed only in plastic wrap and "impaled" by a metal hook, Freaky Ali star Amy Jackson appears in a new campaign for PETA India in advance of World Meat-Free Day (12 June) that proclaims, "Hooked on Meat? Go Vegetarian." The ad was shot by top photographer Abhay Singh, and Amy's hair and make-up were done by Aasif Ahmed and Adrian Jacobs, respectively.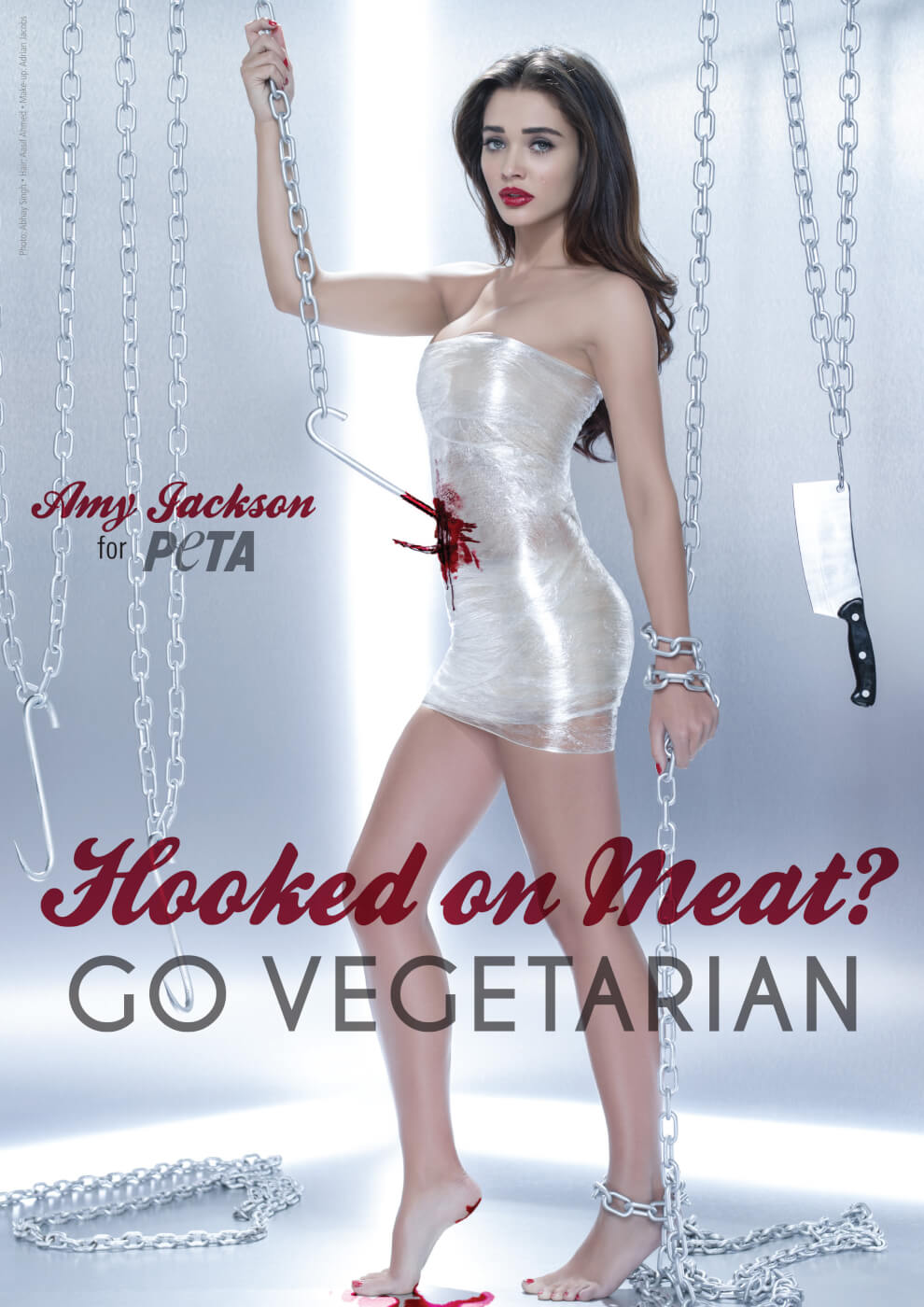 "[M]eat products can cause cancer, heart disease, obesity. So for cutting all of that out … it's just a no-brainer that we're going to be a lot healthier," says Amy. On going vegetarian, she explains, "[M]y skin's got a lot clearer. I've noticed a change in my body. I've noticed a change in my metabolism. So I feel a lot healthier, a lot lighter, with a lot more energy also."
PETA's video exposé "Glass Walls" reveals that chickens killed for food are commonly shackled upside-down in slaughterhouses before their throats are slit with blunt knives. Cows and buffaloes are crammed into vehicles in such large numbers that their bones often break before they're dragged off to slaughter, and pigs are stabbed in the heart as they scream. On the decks of fishing boats, fish suffocate or are cut open while they're still alive.
Amy is part of a long list of celebrities – including Lara Dutta, Shahid Kapoor, Esha Gupta, Sonu Sood, Richa Chadha, Pankaj Advani, Anil Kumble, Hema Malini, VVS Laxman, Amrita Rao, R Madhavan, Murali Kartik, and Rahul Sharma – who've teamed up with PETA to promote healthy, humane meat-free meals.
She'll be seen next in Boogie Man and Robot 2.0.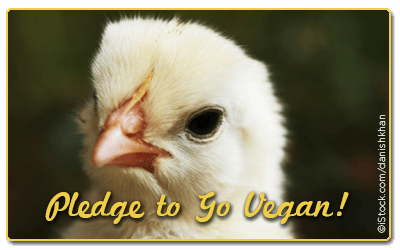 For More Updates Sign Up To PETA India's E-News