5 Awesome Things to Do This Dussehra
Are you making plans for your best Dussehra yet? Are you ready to burn Ravana and usher in another great year of good triumphing over evil? Then check out PETA's top five tips for making Dussehra the start of an extraordinary year for both you and animals.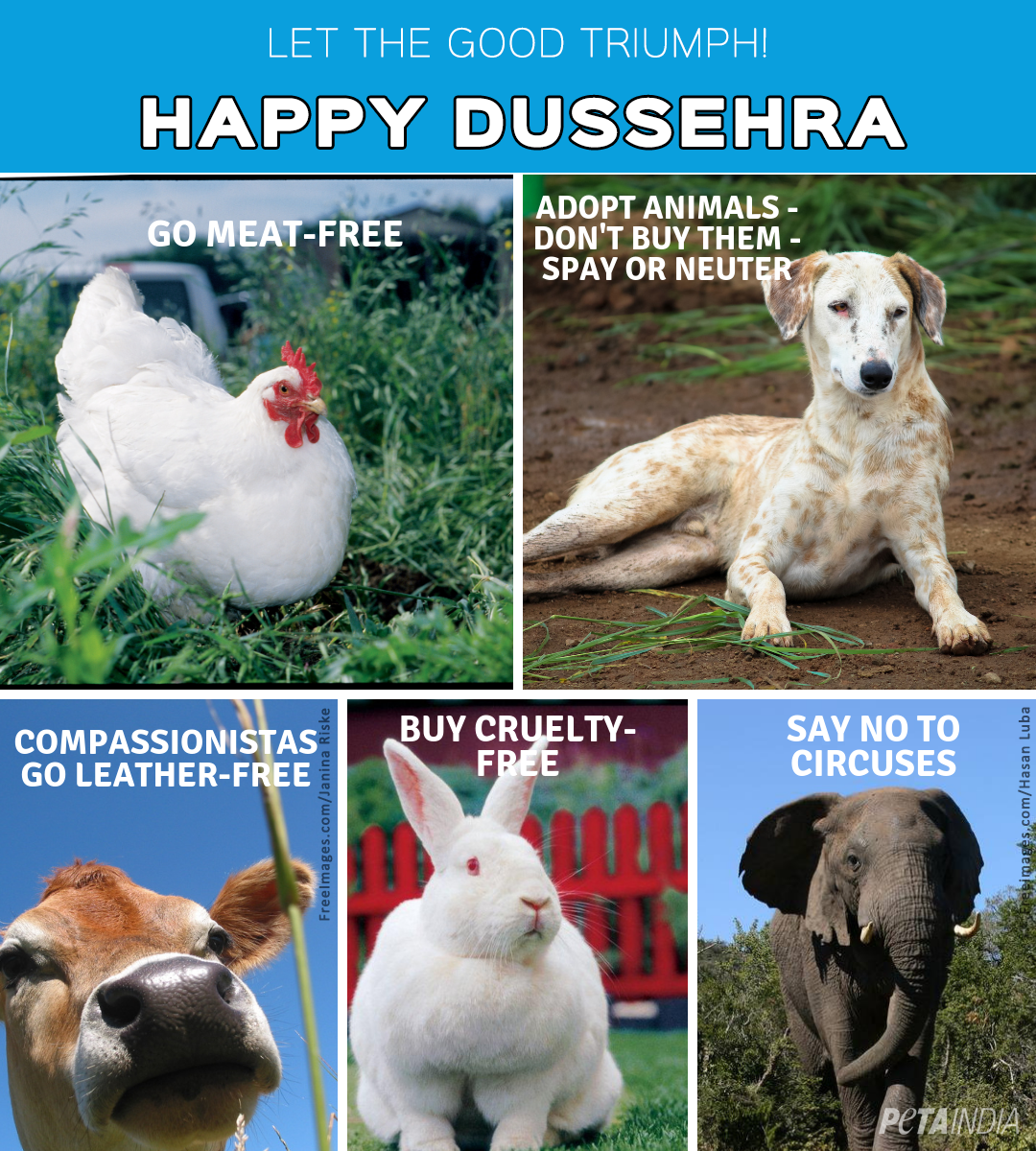 Looking for even more ways to let good win out this Dussehra? Join PETA's Activist Network today.