With PETA India's Help, Mumbai Police Apprehend Two Suspects Involved in Illegal Orangutan Trade
PETA India offered a reward of up to Rs 1 lakh for information leading to the rescue of a baby orang-utan who was illegally traded in Mumbai and to the arrest and conviction of the persons responsible.
On 25 August, we received a tip, which we shared with the Maharashtra Forest Department. As a result, two suspects from the Madanpura area of Mumbai are being interrogated by the forest department and Mumbai Police in connection with the case. One of them had posted video and photographs of the orangutan and some parakeets on Instagram, which officials recovered from his phone. A video of a few people surrounding and abusing the animal was also recovered from the phone of the suspect.
Forest officials rescued two parakeets kept in cages illegally by one of the suspects at his home and filed a preliminary offence report against him under Sections 9, 39, 48, and 51 of the Wildlife Protection Act, 1972. Forest officials and police are still working to identify the location of the baby orangutan.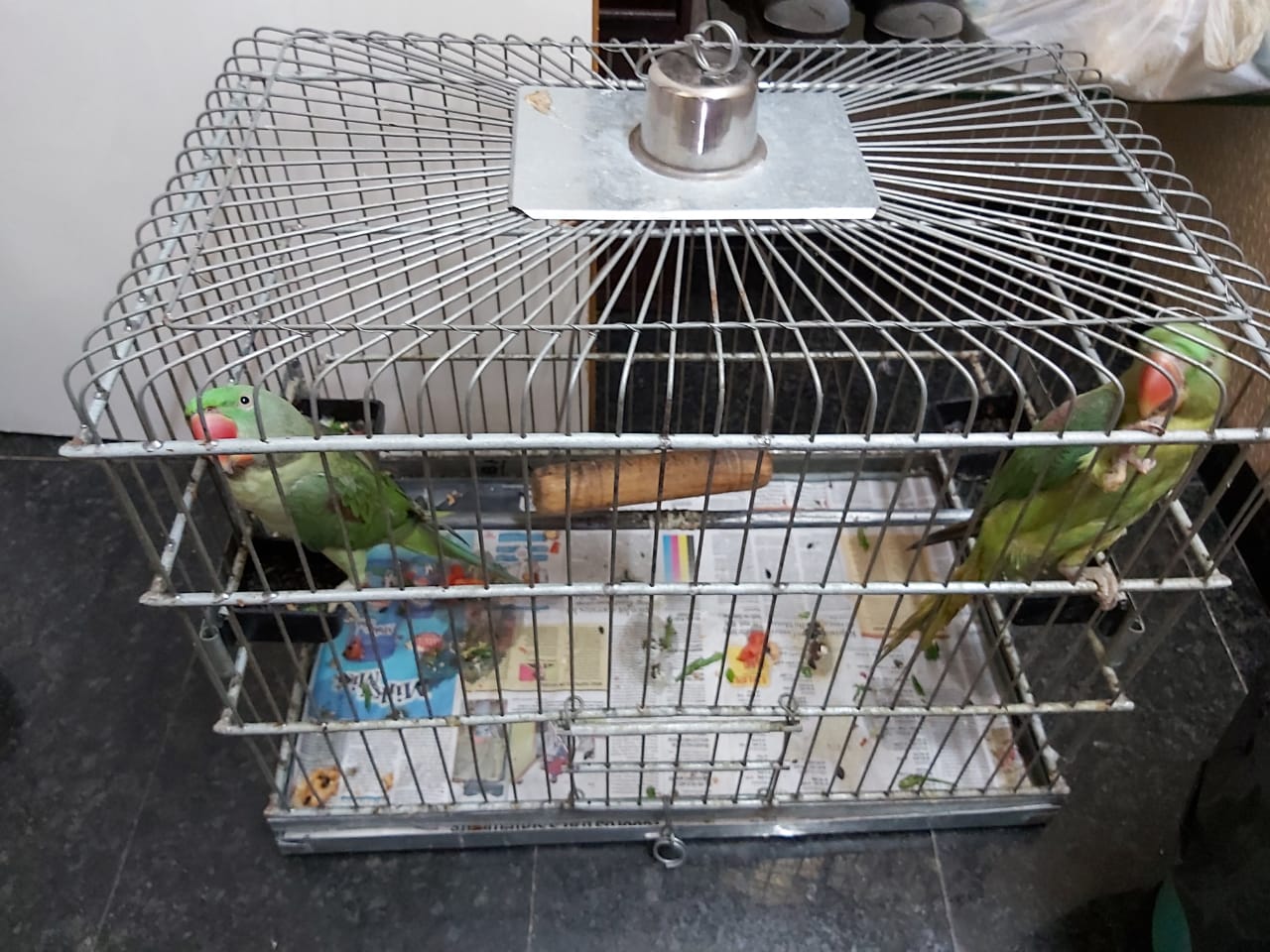 PETA India also filed a complaint at the Nagpada police station, urging the police to file a first information report against the perpetrators under Sections 269 and 289 of the Indian Penal Code and Sections 11(1)(a) and 11(1)(k) of The Prevention of Cruelty to Animals Act, 1960.
Anyone with information about this case should call our animal-emergency helpline (+91 9820122602) or write to [email protected]. Informers' identities will be kept confidential upon request.
On 7 July, an inspection conducted by the forest department and a PETA India veterinarian at a suspect's house in Agripada confirmed the presence of a baby orang-utan on the premises, but the custodian absconded with the little ape. PETA India received a complaint after a family in Bandra who had been given temporary custody of the orang-utan posted pictures and videos of the animal on social media.
The investigation by the forest department established that the ape had been illegally imported into India without the required permit from the country of origin, an import permit from India's director general of foreign trade, or any other relevant approvals from Animal Quarantine and Certification Services or the customs department in India. PETA India filed a complaint with the Wildlife Crime Control Bureau.
It's vital that this smart, social animal be reunited with other orangutans in that species' home country, not exploited for entertainment by callous people.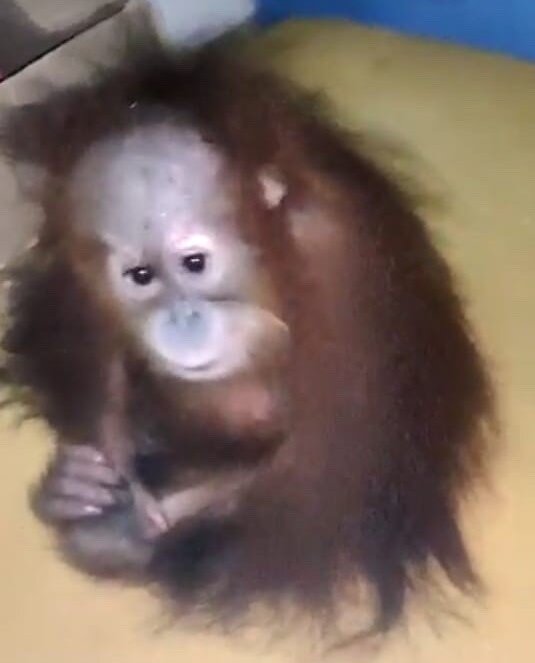 Orangutans are a species of great apes native to Indonesia and Malaysia, and they are listed under Appendix I of the Convention on International Trade in Endangered Species of Wild Fauna and Flora. Illegal trade of orang-utans is regularly reported in India.
In 2015, before Andhra Pradesh police could catch an international smuggling gang with two baby orang-utans near Eluru in West Godavari district, two of its members managed to flee with the animals.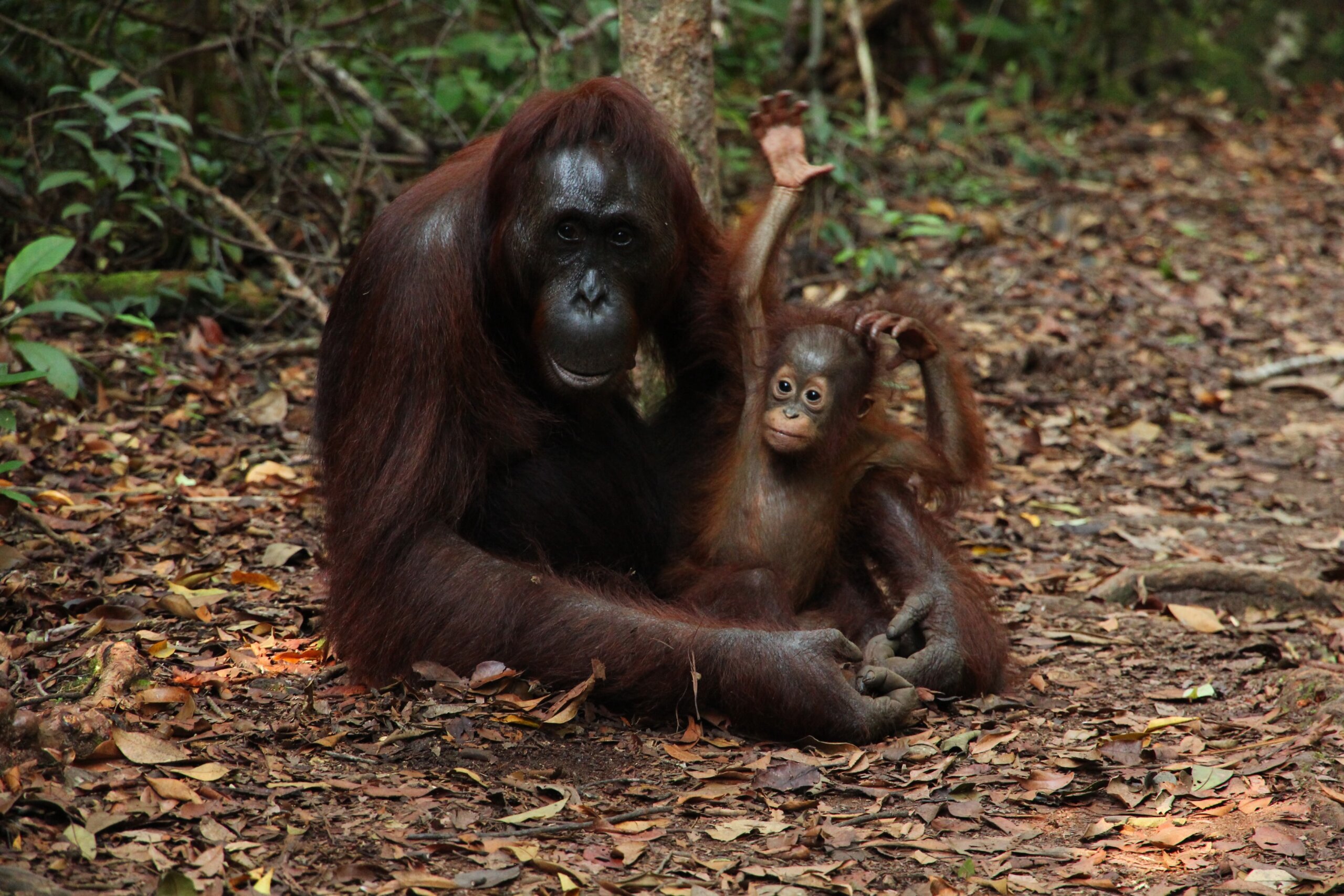 We're calling on anyone with information to come forward to help prevent this vulnerable individual from being exploited as a prop, toy, or showpiece.
Orangutans in their natural homes normally swing from tree to tree, with the whole tropical rainforest as their playground. In captivity, they sit in barren cages or on hard surfaces that are inappropriate for their legs, are stared at by humans, and have no real life at all.
Things to Do if You Witness Cruelty to Animals