Victory! Following PETA India Pressure, Illegal Buffalo Fighting Event Called Off in Solapur
PETA India sprang into action after learning that an illegal buffalo fighting event was to take place on 21 February in Shegaon Dumala village of Pandharpur taluka, Solapur district, and effectively stopped it with the timely intervention of Solapur Rural Police.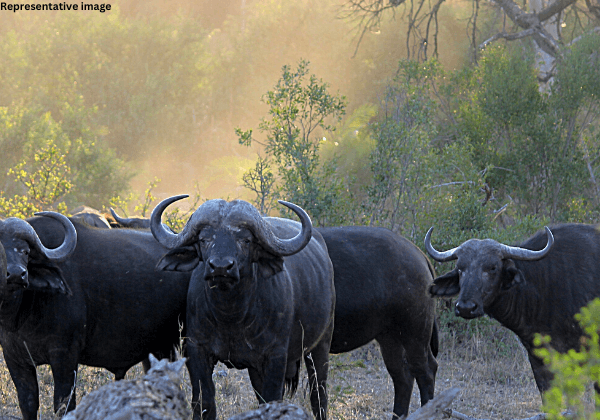 PETA India's Cruelty Response Team worked closely with the superintendent of police, Solapur Rural, and other officers from the Solapur Rural Police division. The scheduled event was prevented from proceeding, sparing numerous buffaloes torment.
The Prevention of Cruelty to Animals Act, 1960, prohibits inciting animals to fight with each other. In a landmark judgment in 2014, the Supreme Court of India ruled in favour of the petitioners PETA India and the government advisory body the Animal Welfare Board of India, establishing that bullfighting, dogfighting, and any other staged fights between animals, including between humans and other animals, for entertainment must end.
Research in psychology and criminology shows that people who commit acts of cruelty to animals often don't stop there – many of them go on to harm humans. For example, the notorious serial killer Veerappan was a poacher, and the infamous Noida serial murders of children took place at the home of Moninder Singh Pandher, who was fond of hunting. In a study, 60% of the families experiencing child abuse and neglect also had companion animals who were abused.
9 Things to Do if You Witness Cruelty to Animals