Support the IPL: Indian Puppy League
Just about everyone is talking about the Indian Premier League's player auction results. Here at PETA, though, we're more concerned about adoption than auctions. We want people to think about the "Indian Puppy League" – meaning all the homeless dogs who are sitting in shelters or are out on the street, just waiting for a family to call their own.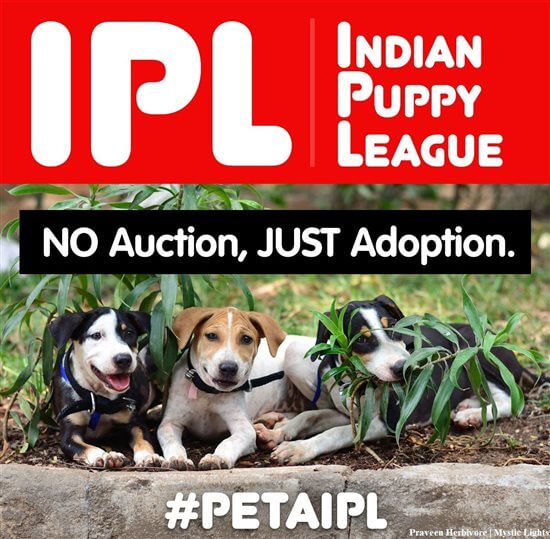 Every time someone buys a puppy or a kitten from a breeder or pet store, a puppy or kitten waiting in a shelter or suffering on the street loses a chance at finding a loving home. If you're thinking about adding an animal to your family, please adopt – don't buy. If you have the time, patience and resources needed to care for a puppy – or an adult dog or cat – visit your local shelter or check with the following animal-protection groups about adoption:
Please help solve the problem of homeless animals and urge others to do the same. You can even urge your friends on social-media sites to adopt a needy Indian puppy by using the hashtag #PETAIPL.