Stars Urge Government to Strengthen Animal-Protection Laws
A line-up of stars – including John Abraham, Jacqueline Fernandez, Arjun Kapoor, Sonakshi Sinha, Raveena Tandon, Dr Kiran Bedi, Virat Kohli, Shikhar Dhawan, and Ajinkya Rahane – have signed PETA India's new petition calling on the government to strengthen animal-protection laws.
PETA India is pointing to recent cases of abuse – including a 5 July incident in which two students hurled a dog, Bhadra, off a rooftop and were quickly released from jail on bail, as well as a 14 March incident in which an Uttarakhand Mounted Police horse named Shaktimaan was fatally injured  lost a leg in an attack by a Bharatiya Janata Party (BJP) legislator last month – as further evidence that stronger penalties need to be enacted to prevent cruelty to animals.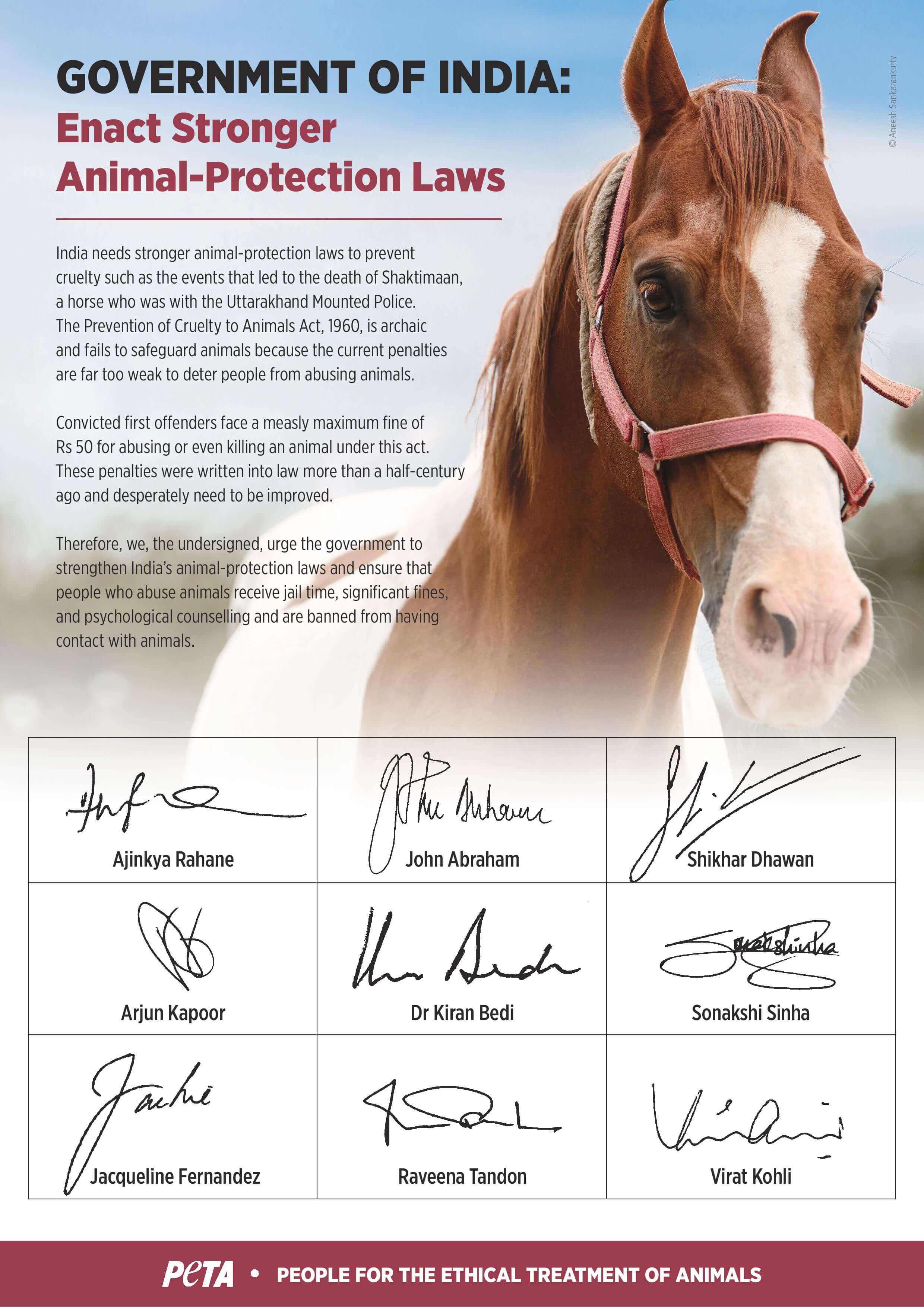 PETA India has long campaigned to strengthen India's Prevention of Cruelty to Animals Act, 1960, which contains outdated penalties, such as a maximum fine of Rs 50 for convicted first offenders who abuse or even kill an animal. PETA India's petition calls on the government to ensure that people who abuse animals serve jail time, pay significant fines, receive psychological counselling, and are banned from interacting with animals.
You can help urge authorities to protect animals. Take action now.