School Kids Learn About Animals in the Forest
Just in time for Van Mahotsav on 1 July 2016, PETA India joined hands with Maharashtra Van Vibhag, Education World, the Forest and Wildlife Conservation Society, and the Gaia Conservation Foundation to celebrate at the Nature Information Centre, Manpada, Yeoor Range Hills, Sanjay Gandhi National Park, Thane.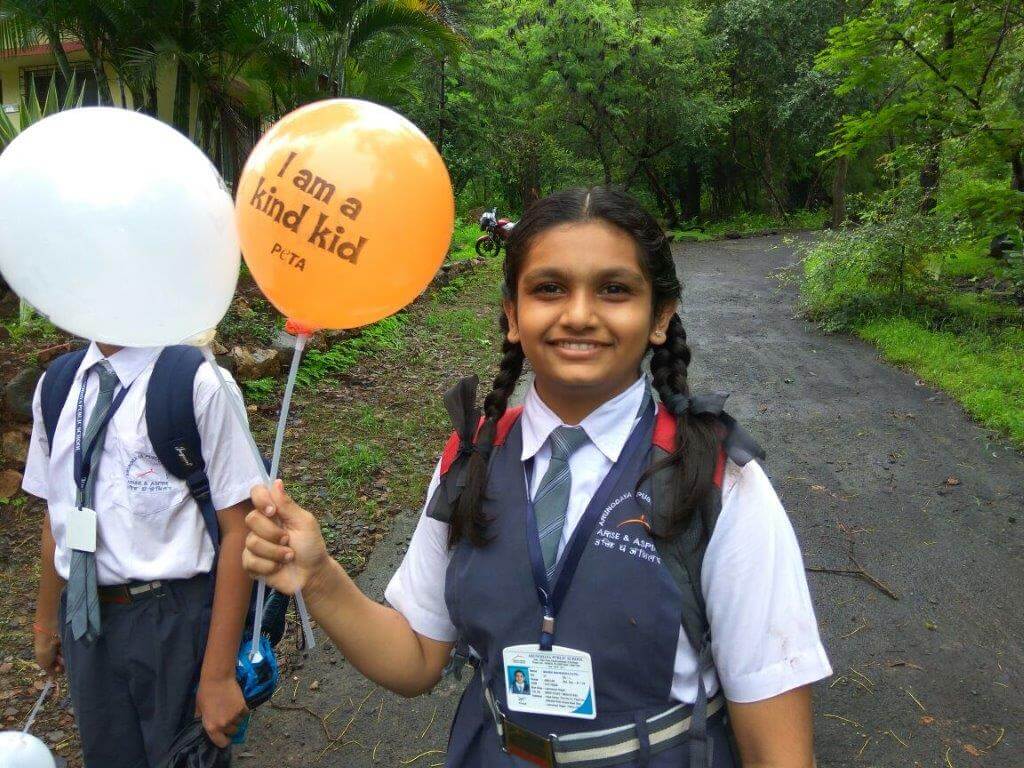 Started back in the 1950s, Van Mahotsav, or "the festival of trees ", helps to create awareness about the conservation of forests and the animals who live in them, and this year, PETA helped make sure the celebration did just that.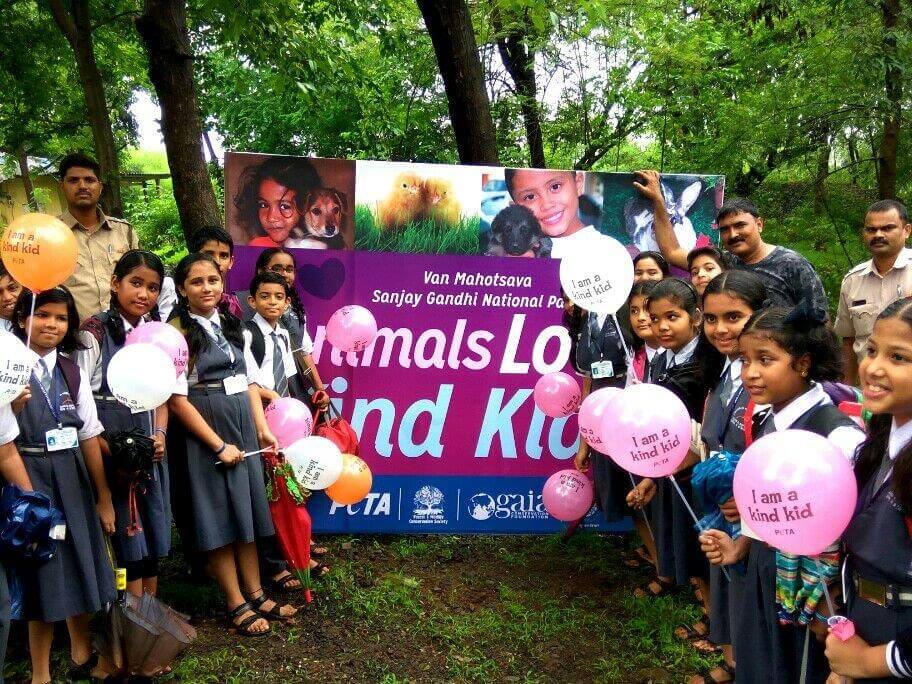 Supporting this important initiative, PETA, along with Education World and partner NGOs arranged for nearly 70 children from Arunodaya Public School to spend a fun-filled day at the Sanjay Gandhi National Park in Mumbai.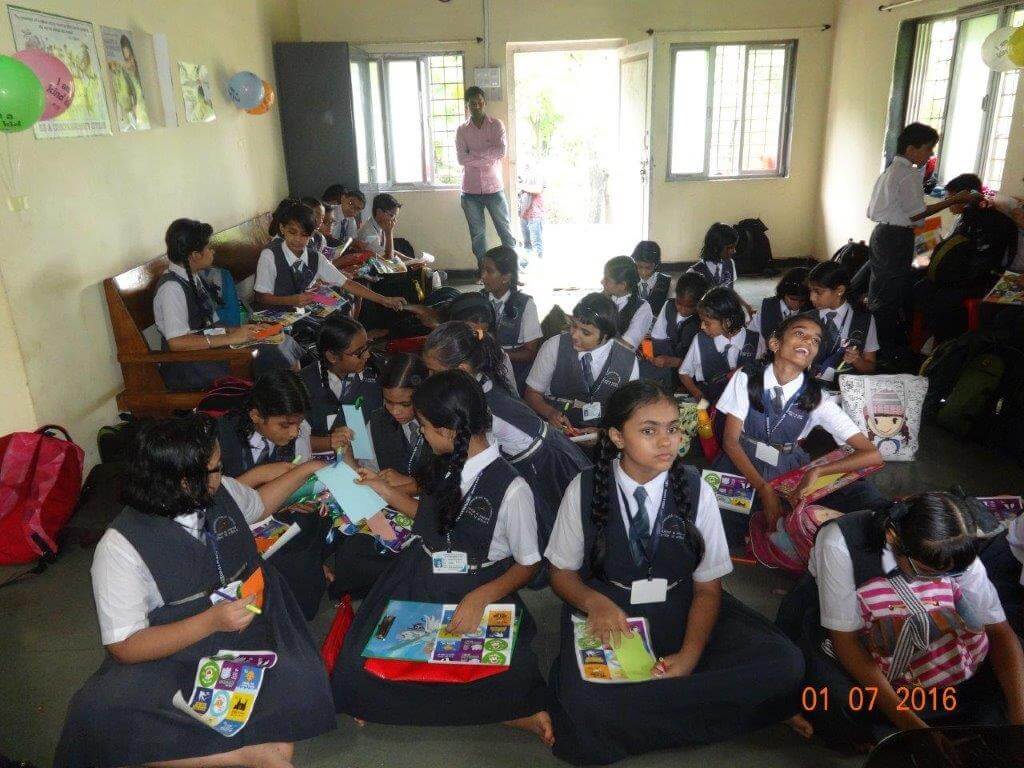 The kids, who were between the ages of 8 and 12, enjoyed PETA's educational workshop, which included experiencing how a bird feels when caged by sitting inside a cage themselves, hanging out with our elephant mascot (who helped them to see that circuses are no fun for animals), and signing PETA's "Kind Kids" pledge. But that's not all: kids were also treated to lots of storytelling and got to make cool bookmarks out of PETA stickers.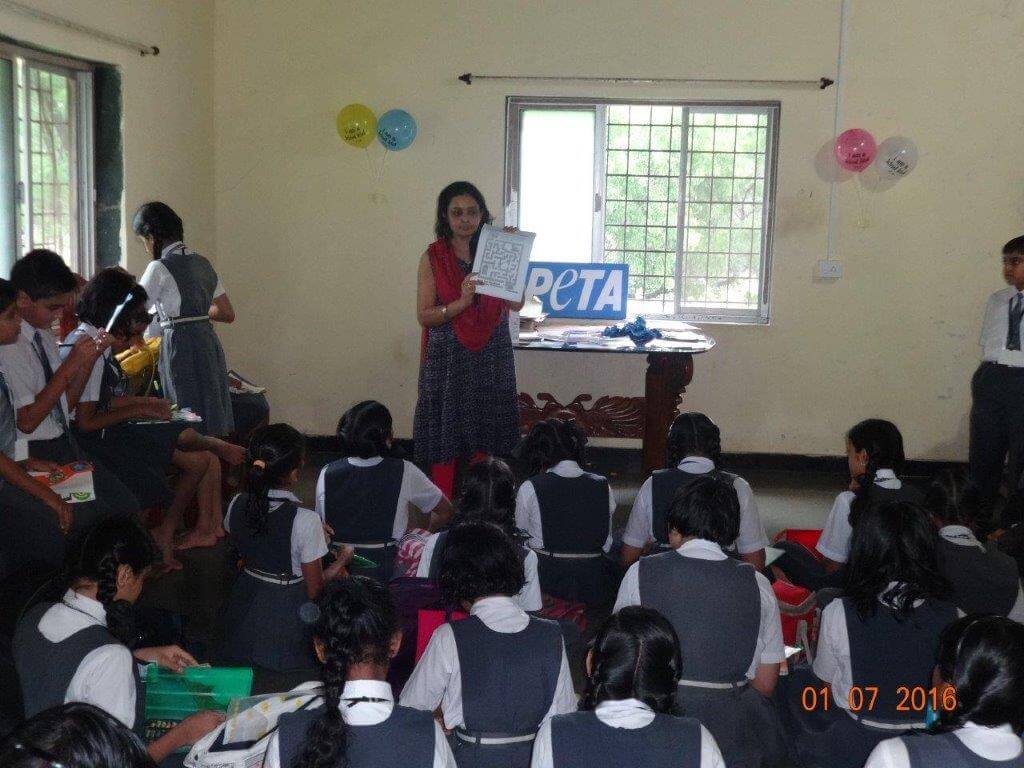 And no Van Mahotsav celebration would be complete without a tree plantation drive and a guided nature walk on which the kids were thrilled to see turtles, frogs, crabs, and lots of birds . In addition, the Forest Department organised an essay-writing competition.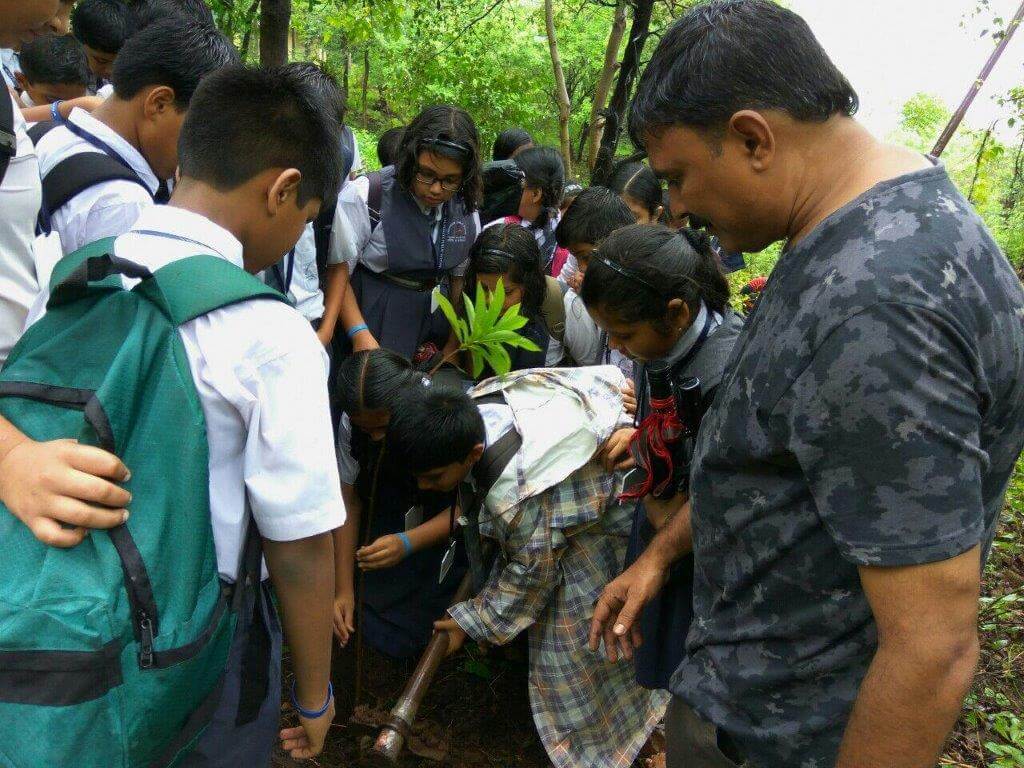 We can't think of a more interactive and fun way to teach young kids a lesson on compassion than to allow them to visit animals in their natural environment. It also helps them understand and appreciate the importance of conserving and preserving forests.
What You Can Do
You can help bring the animal rights message to your child's classroom with PETA's humane-education programme, Compassionate Citizen. Click here to learn more about having PETA visit: