Pharmacy Council Bans Animal Experimentation in Pharmacy Courses
Following years of meetings and discussions with PETA India as well as continuous efforts by People for Animals (PFA) and work by the Union Cabinet Minister for Women & Child Development Maneka Gandhi, the Pharmacy Council of India (PCI) has amended the Education Regulations, 1991, and the Pharm D Regulations, 2008, to read, "wherever animal experimentations are prescribed in the curriculum, the required knowledge and skill should be imparted by using computer assisted modules" via notification in The Gazette of India.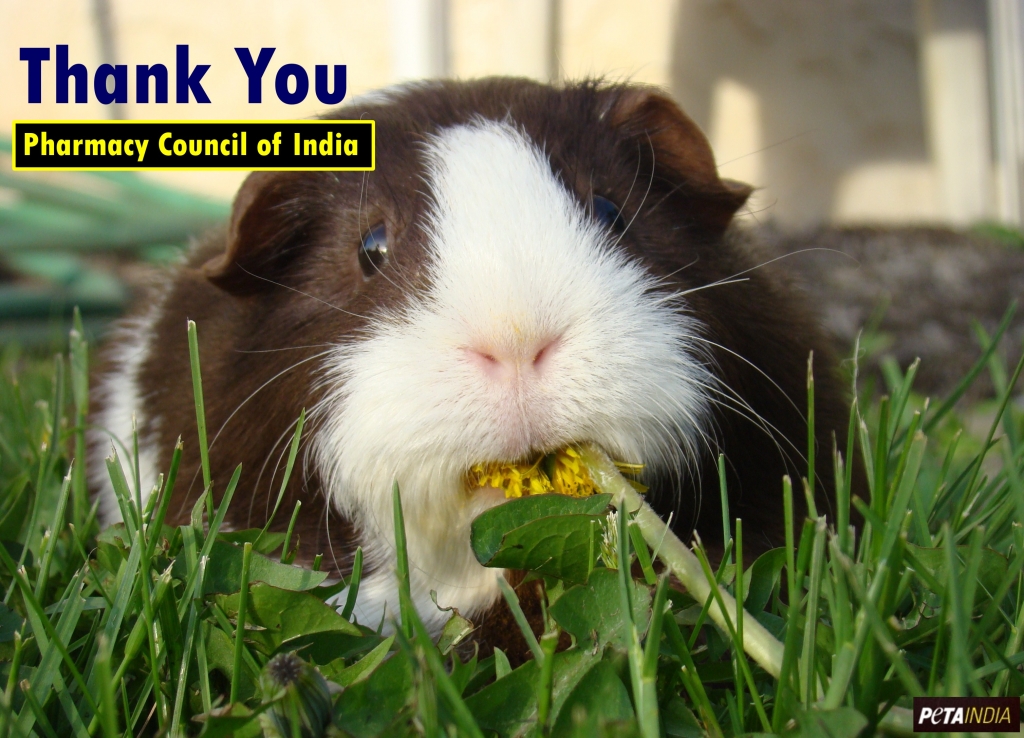 The move would replace the use of animals such as mice, rats and guinea pigs, who are routinely used to train pharmacy students. Painful experiments involving burning animals' feet, electrocuting them, inducing convulsions in them and killing them have been common in Indian pharmacy courses.
The new move is in line with guidelines issued by the Ministry of Environment & Forests in January 2012 for colleges and universities regarding dissection and animal experimentation, which established that "[n]owadays effective alternatives in the form of CDs, computer simulations, manikin/models, in vitro methods, etc are available and they are not only effective and absolute replacements to the use of animals in teaching anatomy/physiology but they are also superior pedagogic tools in the teaching of pharmacy/life sciences". In June 2012, the PCI had sent a copy of these guidelines to pharmacy teaching institutions throughout India.
There has been a trend away from the use of animals in education in India. In May 2014, the Medical Council of India amended its education regulations to call for the use of modern non-animal teaching methods for undergraduate students. In June, the University Grants Commission issued a notification ending dissection and experimentation (for training purposes) in university and college zoology and life sciences undergraduate and postgraduate courses. Both moves followed efforts by PETA, PFA and Minister Gandhi.