Today is PETA India's 13th birthday! Like all teenagers, we are cool, fun, energetic and outspoken. PETA Youth, PETA's vocal young division, can often be found promoting animal rights at college festivals and concerts, and we love to be active on Twitter and Facebook.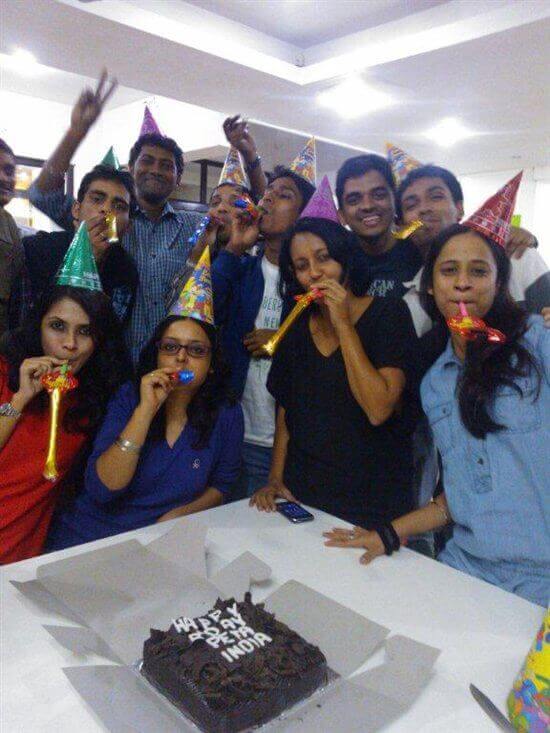 We're pretty tech-savvy, if we do say so ourselves, using social-networking sites and viral videos like "Glass Walls", narrated by R Madhavan, to make others aware of why they shouldn't eat animals, as well as other important animal rights issues.
We don't mind being "different" if we can make people think more about serious issues that they'd prefer not to think about. That's why we bodypainted ourselves to urge people to eat "green" by going vegan.
Our actions might ruffle some feathers sometimes – such as when we urged consumers to choose Jet Airways over Air India since the former has a policy against transporting animals to laboratories while Air India continues to transport animals to their cruel deaths – but we're always going to speak up for what's right.
We keep tabs on current affairs, too, and even told Kingfisher Airlines that we'd help the company out if it painted our colourful and informative pro-vegan impotence ad on its planes.
We're crazy about celebrities, as most teenagers are, and many stars are even crazy about us! We've got a long list of A-list celebrity supporters, including Imran Khan, Shahid Kapoor, Kalki Koechlin, Lara Dutta and more. Teens look up to them, and they're great role models.
Did we mention that we also love sports?
Most of all, we care about all living beings, including chickens, fish, bulls, sheep, monkeys, mice, elephants and rats. We even teach youngsters to be kind and respectful to animals as well as people.
So go ahead – enjoy some vegan cake in honour of PETA's 13th birthday.