PETA India & AWBI Rescue 9 Dogs from Hell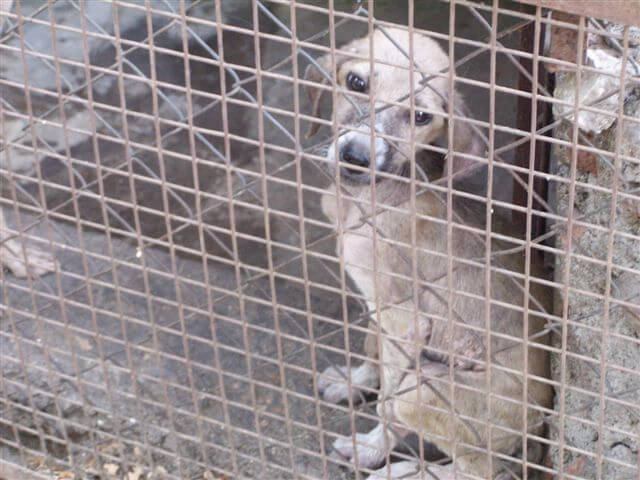 PETA India's team of 12 people, including Chief Functionary Anuradha Sawhney and two veterinary doctors, raided the Pune SPCA on 28 May 2009.
We learned via a secret investigation that animals kept there are living in filthy conditions. They are not provided with proper food and healthcare facilities, and ailing dogs with open wounds with maggots are not being given basic medical care. New born puppies are not taken care of, and the bodies of dead dogs are lying in the shelter's compound amidst other dogs who witness their decomposing bodies.
When we arrived, we fed biscuits and chapatis to starving dogs. We also took an account of total numbers of dogs at the SPCA shelter while doctors examined each and every dog and made sure they are given proper medication attention for their ailments. In total, we rescued 9 dogs from the shelter and sent them to an animal hospital, where they will be given proper treatment and healthcare.
Enraged to learn all this? Speak up against any form of animal cruelty join Peta Dishoom's Street Team today!