What Is PETA Doing at India Kids Fashion Week?
India Kids Fashion Week (IKFW) is a playground of creativity and fun, and this year, there's a bold fashion statement being made – that compassion for animals is always in style. IKFW and PETA launched their joint "Animals Love Kind Kids" campaign at the Mumbai shows on 20 and 21 February 2015, and guests got to scope out the hottest looks in kids' fashion and learn how to be kind to animals.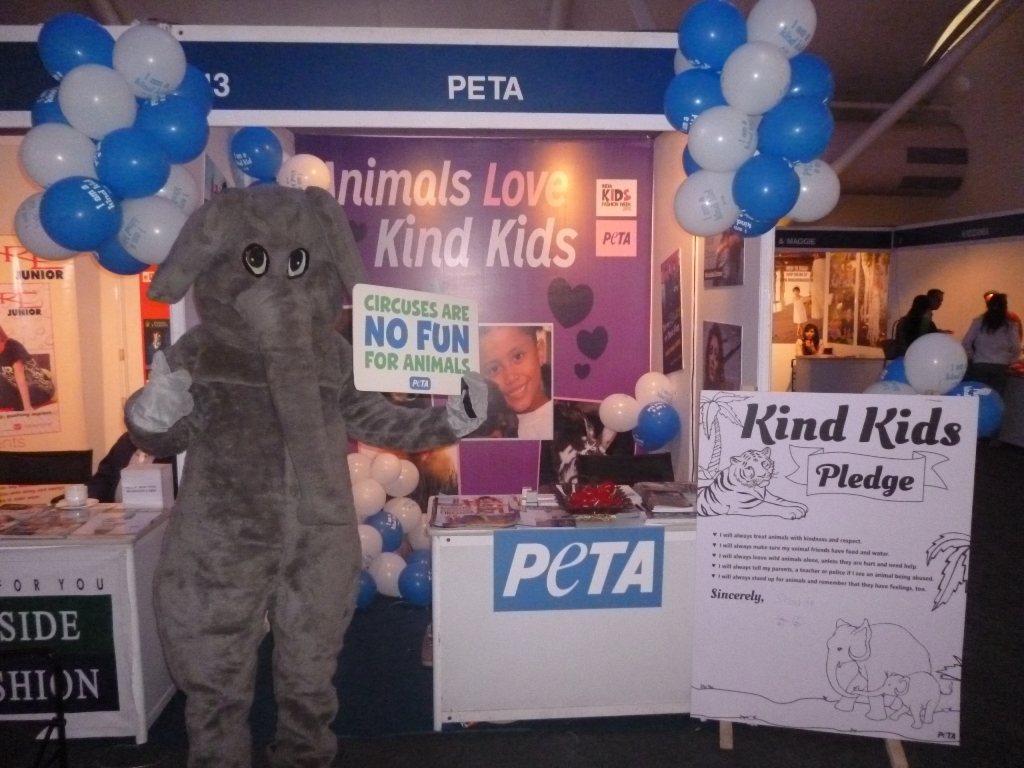 At PETA's IKFW stall, kids got a cool "Animals Love Kind Kids" hand stamp, signed PETA's "Kind Kids" pledge board with a colourful handprint and personal message and posed with PETA's costumed "elephant", who held a placard reading, "Circuses Are No Fun for Animals". But that's not all: each kid also received a balloon that read, "I Am Kind to Animals", for all to see.
What You Can Do
You can help bring the animal rights message to your child's classroom with PETA's humane-education programme, Compassionate Citizen. Simply e-mail PETA's senior education coordinator at [email protected] to get your free copy of the Compassionate Citizen education pack to share with your child's teacher.