Proof That Kids Don't Want to Eat Meat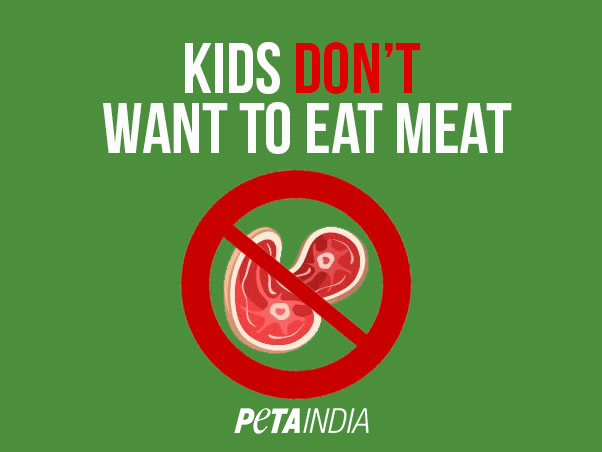 Remember Luiz Antonio? He's the YouTube sensation who, at 3 years old, explained to his mom why he didn't want to eat animals, saying, "I like them on their feet, happy. We must look out for them, not eat them." If you missed the thought-provoking clip, you can watch it below.
Kids usually love animals—they love them instinctually and instantly. Many kids have no idea that meat comes from the beautiful animals they read about and love. The videos below show even more reactions of children when they learn that adults harm animals "on purpose." Their reactions aren't surprising, but they sure are heartbreaking.
This girl cries as she keeps telling her mom, "You can't!" in regard to killing animals.
It's a simple concept: "[W]hen someone eats one fish, then the fish just dies. And then the fish is not alive."
"Would you like if someone ate you?" The girl has a point.
"I really don't want to eat the animals," says this girl tearfully. It will break your heart.
And sometimes children's relationships with animals can help adults make the connection. In this clip, a 5-year-old girl lets a cow into the house without her mom knowing. She cuddles with the cow, and her mom's heart melts. Her mom then says, "We need to stop eating beef. I think she's going to get me to stop eating beef."
Are you ready to make the connection? Learn how to go vegan and check out our delicious recipes.