Monkeys Illegally Kept Captive for Weeks Rescued by Vijayawada Forest Department After PETA India Prompt
Following a complaint from a concerned citizen, PETA India successfully urged Vijayawada forest department officials to rescue a troop of monkeys who were being kept in a cage on the premises of the office of the local Directorate of Medical Education (DME) office, apparently for weeks without food and water.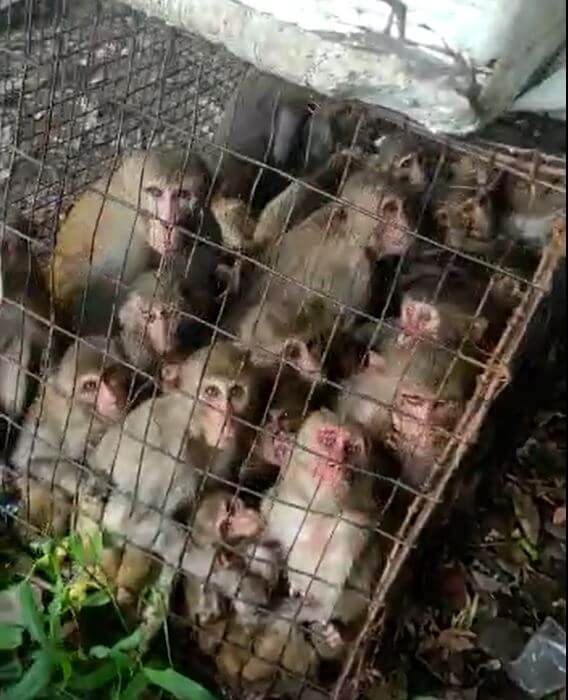 The complainant alleged that the monkeys who were captured, supposedly merely for being on the DME premises, were so traumatised that they had started to self-mutilate and harm each other. The forest department rescued the monkeys within an hour of the complaint and released them into the nearby forest after a medical check-up. Capturing monkeys is a gross violation of sections 9, 39, and 51 of the Wild Life (Protection) Act, 1972 (WPA).
Exploiting monkeys for profit and keeping them in captivity is illegal and punishable by up to three years in prison, a fine of up to Rs 25,000, or both under the WPA.
To report illegal cruelty to animals or emergencies involving them, please call PETA India on (0) 9820122602.
9 things to do if you witness cruelty to animals