Meet the Hottest Vegetarians Next Door!
The competition was fierce in PETA India's annual Hottest Vegetarian Next Door contest, but after tallying the votes (thanks to all who voted!) and weeding through the top picks, we've selected the winners. Without further ado, we're proud to crown Vikramajeet Singh and Amrita Chaturvedi as the Hottest Vegetarians Next Door of 2012 (insert a round of applause here)! They both, incidentally, hail from Lucknow.
Vikramajeet, the male winner, feels that "vegetarianism is the only answer to the colossal problems of population growth and world hunger".
And the female winner, Amrita, says, "A vegetarian lifestyle helps maintain a balanced ecosystem and save species from extinction".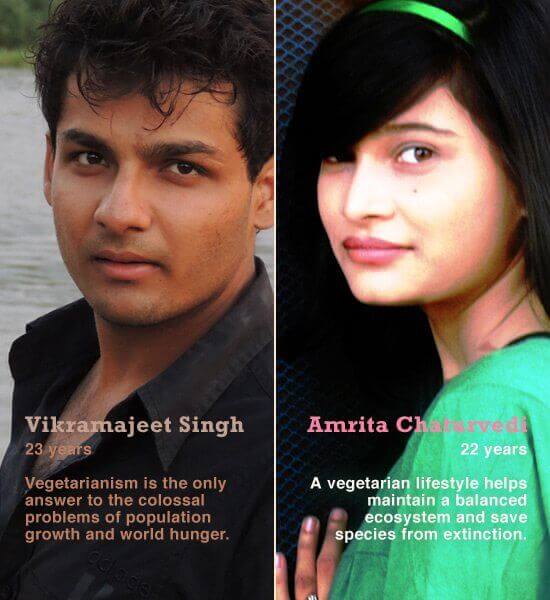 We think it's safe to say that these neighbours can borrow a cup of sugar (or tofu) any time they want. 
Both winners will receive a sash, a trophy and, most importantly – bragging rights. And who wouldn't want to brag about following a plant-based diet, which decreases the risk of cancer, heart disease and obesity; shrinks your carbon footprint and spares the lives of many animals a year?! So how about going vegetarian yourself? Getting started is as easy as checking out these hot dishes and helping yourself to this hot read. Who knows? You might even be inspired to enter the contest next year …