Meet the Cutest Vegetarians Next Door!
The competition was fierce in PETA India's annual Cutest Vegetarian Next Door contest, but after tallying the votes (and thanks to all who voted!) to help us decide who we should choose as our top picks, we've selected the winners. Without further ado, we're proud to crown Nikhil Asrani and Kritika Punj Berry as the Cutest Vegetarians Next Door of 2013 (insert a round of applause here)! Nikhil, the male winner, feels that "[w]hen we say no to meat, we not only save a happy soul but also add to the greatness of our country by conserving animals". And the female winner, Kritika, says that "[b]eing a vegetarian keeps your heart healthy, energetic and happy".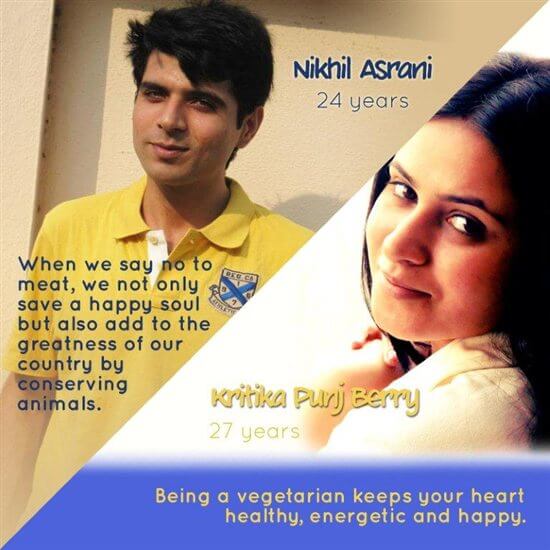 Both winners will receive a sash, a trophy and – most importantly – bragging rights. And who wouldn't want to brag about following a plant-based diet, which decreases your risk of cancer, heart disease and obesity; shrinks your carbon footprint and spares the lives of many animals a year?! So how about going vegetarian yourself? Getting started is as easy as checking out these hot dishes and helping yourself to this hot read. Who knows? You might even be inspired to enter the contest next year.