Hottest Vegetarian Celebs of 2013 … So Far
Actors Shahid Kapoor and Jacqueline Fernandez are frontrunners for the title of PETA India's Hottest Vegetarian Celebrity of 2013. Shortly after the poll was posted, both stars started raking in the votes. Hot on their heels in the contest are Vidyut Jammwal, Amitabh Bachchan, Madhavan, Kangana Ranaut, Kareena Kapoor and Vidya Balan.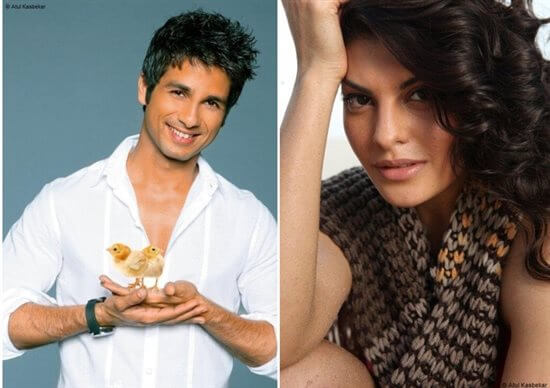 Fernandez first made an impression around the world when she was crowned Miss Universe Sri Lanka. She then shot an ad for PETA calling for a ban on horse-drawn carriages. Recently, she met the Mayor of Mumbai to ask him to shut down unlicensed horse stables. Fernandez went vegetarian last year, and this year, she went vegan during Lent. And Kapoor – who was named PETA Asia-Pacific's Sexiest Vegetarian Man 2011 and PETA India's Sexiest Vegetarian in 2009 – starred in a sizzling ad campaign for PETA India that read, "Chicks Love a Vegetarian".
In addition to causing animal suffering on a massive scale, eating meat and dairy products has been conclusively linked to heart disease, strokes, diabetes, cancer and obesity. And a recent United Nations report concluded that a global shift towards a vegan diet is necessary to combat the worst effects of climate change.
PETA India will announce the winners – who will be selected based on several factors, including vote count – in January. Get in your vote today.