Hard Kaur Stars in New Anti-Circus Ad
While getting all of us to dance and sing along to her tunes, sensational hip-hopper Hard Kaur is making sure that animals are left out of showbiz. We know you'll agree Hard Kaur (her real name is Taran Kaur) looks smoking-hot as a ring master in her new ad for PETA India. The ad was shot by ace photographer Vishesh Verma, set designed by Amar Yadav and the outfit was styled by Hazel Paul, with hair and make-up by Berzin Irani.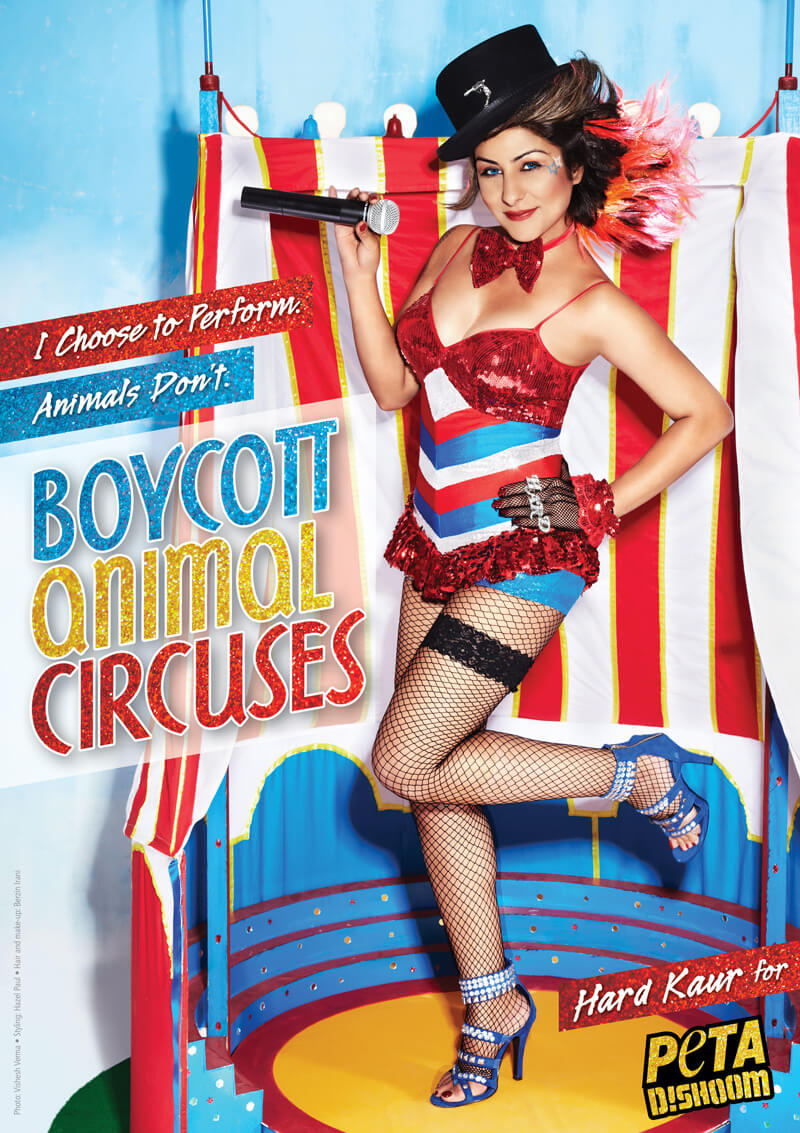 "Animals are not born to ride bicycles or do other stupid things for entertainment", said Taran in her exclusive PETA interview. "Animals are meant to be loved, just like we are."
Taran joined the campaign after hearing from her friends at PETA India that animals in circuses are subjected to chronic confinement, physical abuse and psychological torment. Whips and other tools – including ankuses, which are heavy, sharp steel-tipped rods – are often used to inflict pain on animals and beat them into submission. Animals perform confusing, unnatural tricks – such as riding bicycles, standing on their heads or jumping through rings of fire – not because they want to, but out of fear of violent punishment.
Even when they aren't performing, animals in circuses suffer a lifetime of misery. Their access to water, food and veterinary care may be severely restricted. Dogs are crammed into dirty cages and are rarely let out, and birds have their wings clipped so that they cannot fly and are confined to small cages. Horses are kept tethered on short ropes, and elephants are kept tied by their legs.
So follow Taran's advice and boycott animal circuses.