Dolphin Specialist Writes to Maharashtra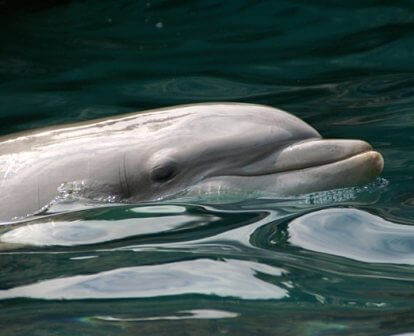 Thank you to everyone who wrote to Chief Minister of Maharashtra Prithviraj Dajisaheb Chavan to protest against the plan to build a marine park in Sindhudurg. You'll be happy to know that dolphin specialist Ric O'Barry – who was featured in the Academy Award–winning film The Cove, which documented the annual dolphin slaughter in Japan – has joined you in writing to the Chief Minister.
On behalf of PETA, O'Barry, the director of Earth Island Institute's Dolphin Project, explains in a letter to the Chief Minister that dolphins and other marine mammals suffer terribly in captivity and that they do not belong in tanks.
O'Barry's letter comes at a time when experts in the fields of philosophy, conservation and animal behaviour have just convened at the annual meeting of the American Association for the Advancement of Science (AAAS), the world's biggest science conference, in Vancouver, Canada. These experts argued that dolphins should be treated as nonhuman "persons" with their rights to life and liberty respected.
Although this is great news, our finny friends still need us to speak up for them. If you haven't done so already, please ask your friends to help stop the plans for this dolphin prison. Find out how to take action here!