PETA India Calls On Maharashtra to Drop US-Style 'SeaWorld' Plan
PETA India fired off a letter to Maharashtra Chief Minister Shri Uddhav Thackeray requesting that he stop a plan to build a marine-mammal park in Maharashtra, reportedly inspired by SeaWorld in the US. The request follows reports that the state government is planning to invite an expression of interest from private players to choose a location for the park.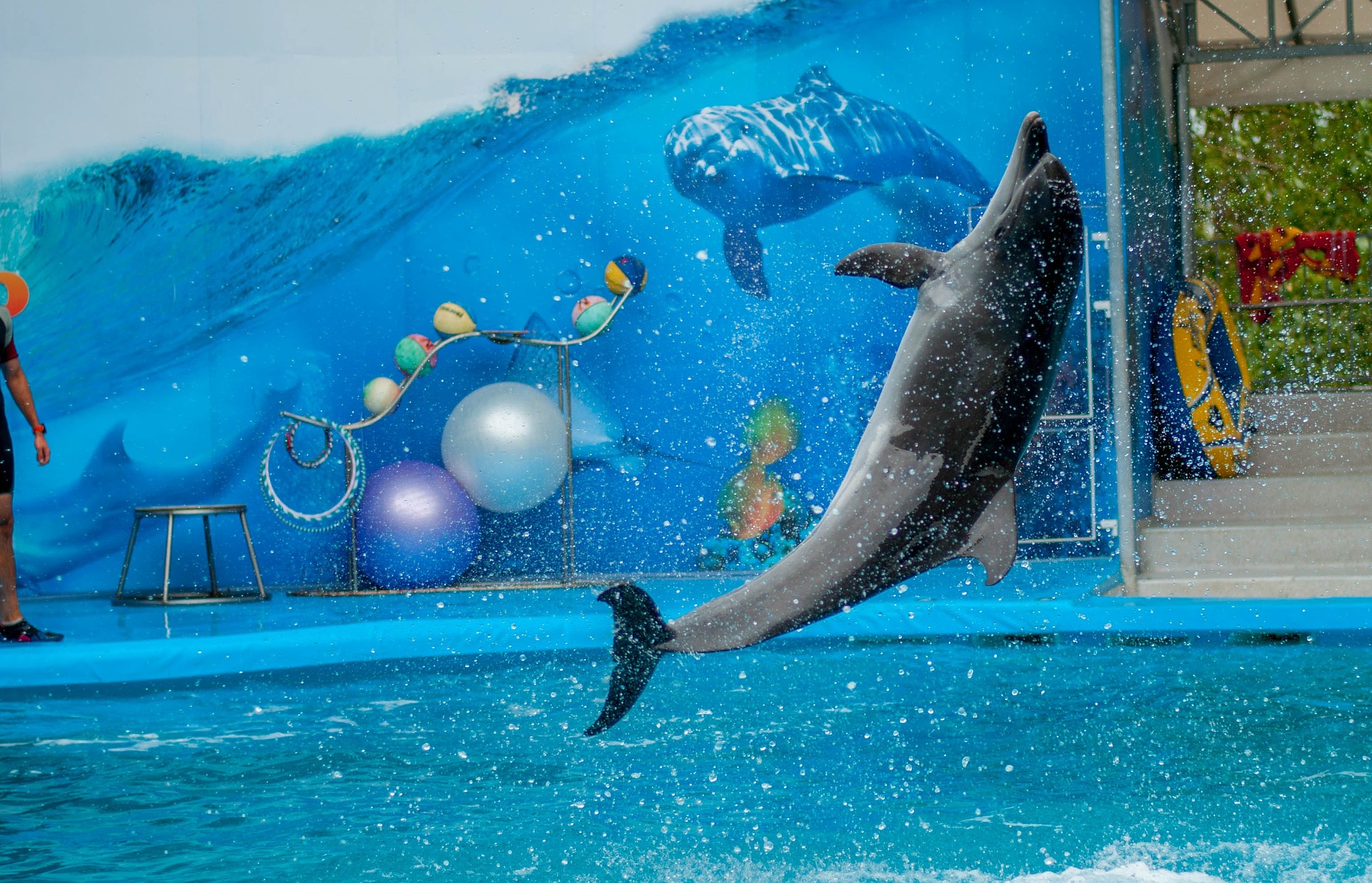 When the concept of a SeaWorld-type park was previously floated in 2013, the central government issued a policy note stating,
"[T]he Ministry of Environment and Forests, Government of India [has] decided not to allow [the] establishment of [a] dolphinarium in the country. The State Governments are advised to reject any such proposal for [a] dolphinarium [by] any person/persons, organisations, Government agencies, [or] private or public enterprises that involves [the] import [or] capture of cetacean species to establish [a facility] for commercial entertainment, private or public exhibition, [or] interaction purposes whatsoever."
The note was issued after PETA India and other groups provided officials with scientific data on the suffering of captive marine mammals.
In nature, orcas and other dolphins live in large, complex social groups and swim vast distances every day in the open ocean. In captivity, they can only swim in endless circles in tanks that are, to them, the equivalent of bathtubs and are denied the opportunity to engage in almost any type of natural behaviour. They are forced to perform meaningless tricks and are often torn away from family members. Most die far short of their natural life expectancy.
Governments around the world are recognising that cetaceans don't belong in tanks. In addition to India, Bolivia, Brazil, Canada, Chile, Costa Rica, Luxembourg, Norway, Switzerland, and the UK have all banned or significantly restricted the display of captive marine mammals.
SeaWorld in the US is a notorious animal abuser, and its practices are widely condemned. More than 40 orcas have died on the company's watch (many of them far short of their natural life expectancy) from causes such as bacterial infections and fractured skulls, and 20 orcas are still suffering at its parks. Other dolphins at SeaWorld are still being bred – forcibly and, in some cases, after being drugged – and 140 of them are crammed into just seven tanks across the company's parks.
You can tweet to @OfficeofUT and let them know why building the marine-mammal park in Maharashtra would be illegal, cruel and against the policy stated by Central government. Suggested tweet is here:
"Respected officials at @OfficeofUT, kindly do not support the plan to set up a marine-mammal park in Maharashtra. Governments around the world are recognising that marine mammals do not belong in tanks: http://petain.vg/590 ."
Do not patronise animals kept on display anywhere in the world and encourage your friends and family to do so.