Brown Dot for Dairy? New Billboards Sweep the Nation for World Vegan Month
In honour of World Vegan Month (November) and just in time for World Vegan Day (1 November), PETA India has placed billboards showing a bottle of milk labelled with the brown dot indicating "non-vegetarian food", since the dairy industry supplies animals to be killed by the beef industry. The billboards can be seen in Ahmedabad, Bengaluru, Chennai, Delhi, Hyderabad, Kolkata, and Mumbai.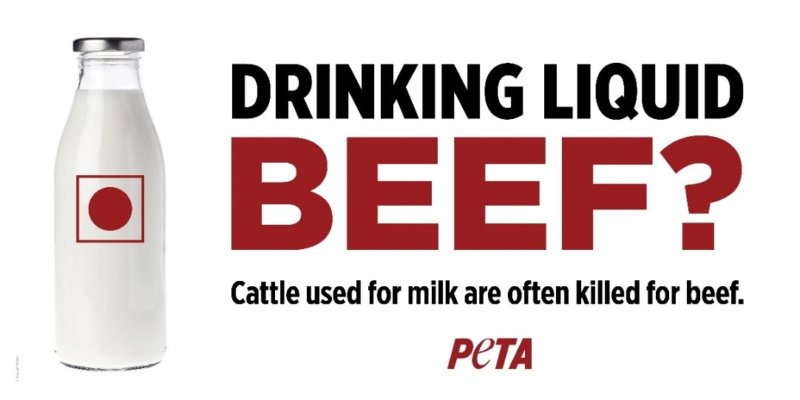 PETA India's point? When cows' and buffaloes' milk production wanes, they're often sent to slaughter, chopped up, and sold as beef – so ethically, there's nothing vegetarian about a glass of milk. That's why this World Vegan Month, PETA India is urging everyone to opt for delicious, creamy dairy-free milks made from soya, nuts, oats, or other plants.
In today's dairy industry, cows and buffaloes are forcibly artificially inseminated and their calves are routinely taken away from them soon after birth so that their milk can be consumed by humans instead. Since males can't produce milk, male calves are abandoned, left to starve, or sold to be killed. Meanwhile, females face their mothers' fate: they're used as milk machines until their bodies give out and they're commonly abandoned or sent to slaughter. No cattle in India are raised solely for beef, so the dairy industry is the primary supplier of cattle to the beef industry, especially for export to Africa, the Middle East, and other parts of Asia.
Inspired? Order a free vegan starter kit.