'Big Boss' Babe Veena Malik Goes Vegetarian
Vegetarianism is not only healthy and kind to animals but also always in vogue! That's why the list of vegetarian celebrities from around the globe just grows and grows. The latest star to go vegetarian and to team up with PETA to speak up for animals is the ultra-sexy actor from Pakistan Veena Malik. Check out her new ad for PETA: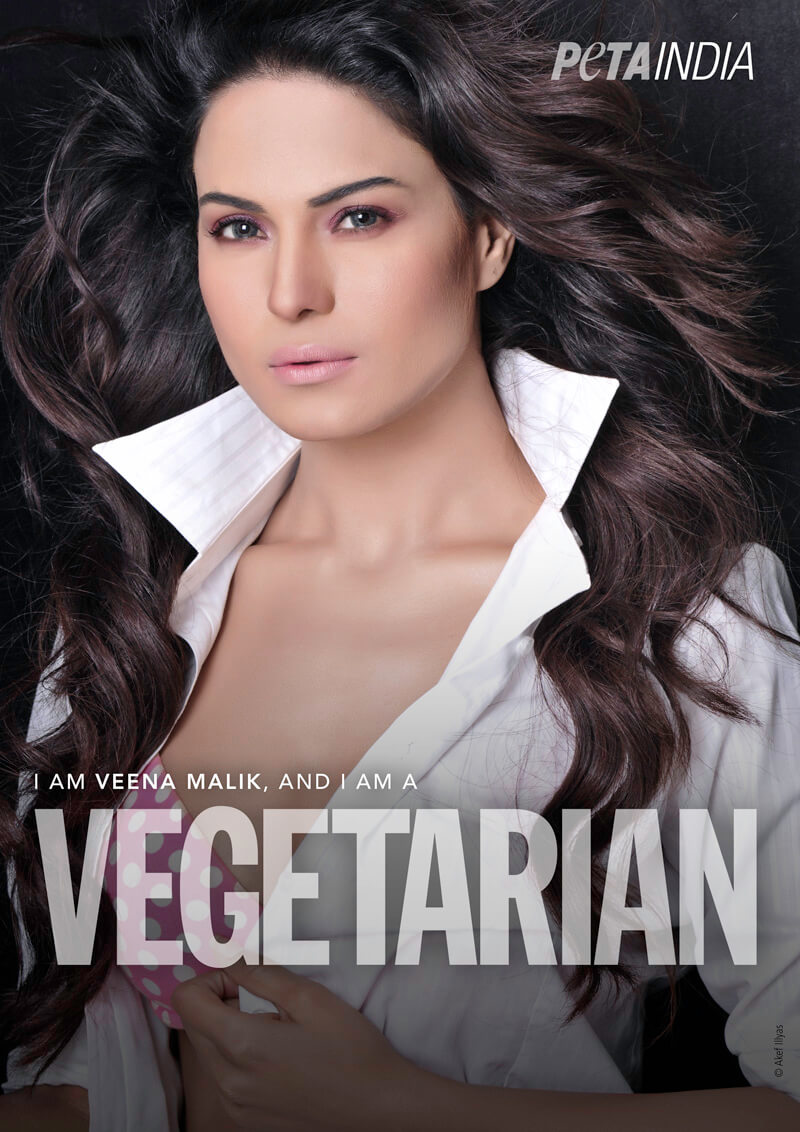 What was the reason behind her compassionate move?
"Going vegetarian is one of the smartest decisions I've ever made", says Malik, who won her first Lux Style Award in 2007 for being the most stylish celebrity on the red carpet. "I feel better, I'm healthier and I have the satisfaction of knowing that my food choices also help protect animals and the environment."
Thank you, Veena! Your decision to kick the meat habit not only will save lives but also is a gift to Mother Earth. A recent United Nations report concluded that a global shift towards a meat-free diet is necessary to combat the worst effects of climate change.
Veena was recently in Mumbai to unveil her ad with PETA at the Priyadarshini Park and Sports Complex in Malabar Hill. As you can imagine, she was swarmed by media outlets.
Go on – be a part of the growing number of people who refuse to tolerate cruelty to animals and go vegetarian!