After PETA India Complaint, Jaipur Police Arrest Man for Raping Dog
Following a complaint filed with local police by PETA India and animal rights activist Sachin Stalin, a First Information Report (FIR) was registered against a man for allegedly raping a female stray dog in Jaipur. PETA India worked with the Deputy Commissioner of Police, Jaipur West, and the Bhankrota police station's Station House Officer to help register the FIR under Section 377 of the Indian Penal Code, 1860, which makes the rape of an animal by a human a crime that carries a jail term of up to 10 years. The accused was caught by local residents and has been sent to judicial custody. The alleged perpetrator is thought to be a repeat offender who may have sexually abused goats and sheep in the past. PETA India warns that if the man is released, he could attack a human in the same way.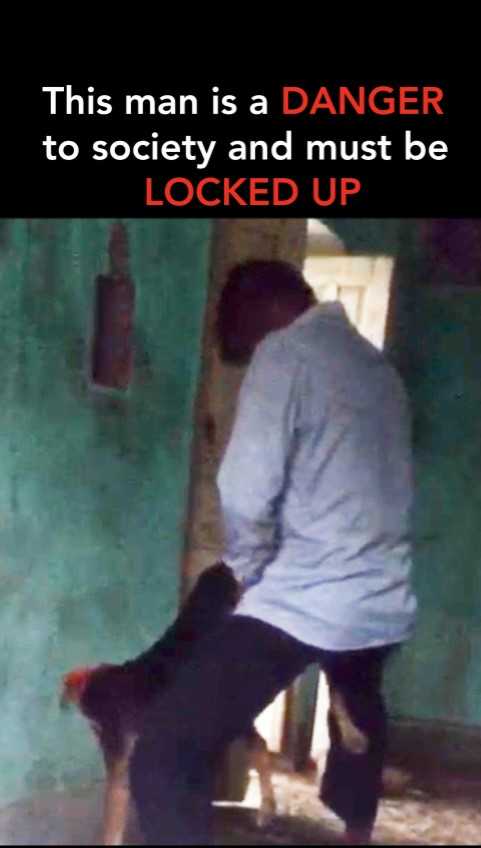 Acts of cruelty to animals such as this one indicate a deep mental disturbance. Research in psychology and criminology shows that people who commit such acts often don't stop there – many move on to hurting humans. And the US Federal Bureau of Investigation has found that a history of cruelty to animals is one of the traits that regularly appear in its records of serial rapists and murderers.
One US study conducted over a 21-year period found that 70 per cent of people who abused animals went on to commit other crimes and that about two-thirds of them also assaulted a human. It also found that 100 per cent of individuals convicted of sexual homicide had a history of cruelty to animals. And importantly, another US study found that 96 per cent of offenders who had engaged in bestiality also admitted to having sexually assaulted humans.
Examples of such individuals include Ameerul Islam, who raped and killed dogs and goats before he was sentenced to death for raping and murdering law student Jisha in Kerala. Convicted criminal Joseph Bateson of Northern Ireland – who allegedly sexually assaulted farmed animals – was found guilty of 17 counts of gross indecency with a child and of indecent assault after he sexually abused a 6-year-old boy. And American criminal Jerry Cook was convicted of cruelty to animals as well as assault and battery following an incident in which he raped a dog – fatally injuring her – and attacked the owner of a home he was burgling. Cook's history of violence began nearly two decades earlier, when he was convicted of the first-degree rape of a human.
PETA India has long campaigned to strengthen the country's main animal-protection legislation, The Prevention of Cruelty to Animals Act, 1960, which contains archaic penalties, such as a maximum fine of only Rs 50 for convicted first-time offenders.
You can help. Please join us in calling for stronger punishments for animal abusers.