2011: A Banner Year for Animals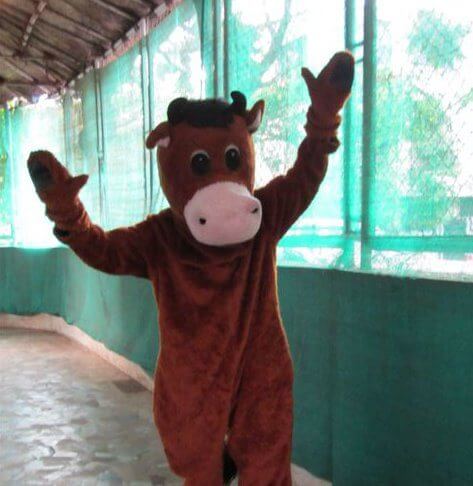 What was the best thing about 2011? It was a banner year for animals in India! Yes, with your support we won many victories. Here's a quick recap:
After years of extensive campaigning, we were able save millions of animals from being tortured each year in the name of science. All India Institute of Medical Sciences (AIIMS) agreed to retire to sanctuaries many of the monkeys who were kept in tiny, cramped cages for many years and made significant improvements in the care of other animals at its central animal facility in New Delhi. In a groundbreaking decision, with your help and the pushing of progressive scientists, the University Grants Commission called for an end to animal dissection and animal experimentation for university and college zoology and life-sciences courses across India.
The year also brought relief for bulls who are kicked, punched, jumped on, dragged to the ground and otherwise tormented in the bloody "sport" of jallikattu. PETA's efforts, your letters, e-mails and phone calls, in addition to Hema Malini's appeal, and the work of other caring groups together led to one of the biggest victories for bulls in India when the Ministry of Environment and Forests banned the use of bulls as performing animals. This law also makes any of kind of bull racing illegal now in India!
Our young animal rights brigade, PETA Youth, tabled at hundreds of colleges, gathering the support of countless passionate students from all across India and turning them into animal rights activists.
We made headlines in the media for our eye-catching demonstrations, animal rescues,  celebrity ambassadors and innovative methods of animal rights activism.
There are far too many victories, both large and small, to list them all here, but there is one thing that remains constant through all our accomplishments: your support. Support our fight for animal rights by making a donation or joining our Activist Network. 
We hope 2012 will be even better for animals!