PETA India in Action After Mumbai Blasts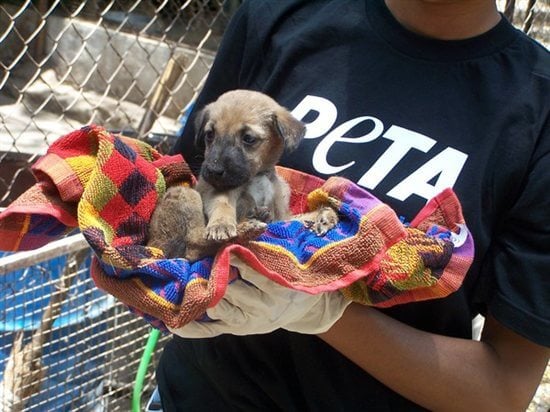 In the wake of a series of deadly bomb attacks in Mumbai, PETA India went searching for animal survivors. However, the hardest-hit areas were cordoned off. Complicating the situation were the heavy monsoon rains that forced animals to seek shelter. PETA India staff left our contact details with security personnel and then took our plea to citizens through Facebook and Twitter, asking that anyone who sees an injured or distressed animal call PETA India, the Bombay SPCA or a local veterinarian.
A dog hurt in the attacks was treated by the Bombay SPCA, and as a result of our online appeal, PETA India received numerous calls about animals who needed help in places that were not targets of the blasts.
It's important to stop and help animals in need. If you don't, who will? Always keep PETA India's number handy as well as the numbers of local veterinarians. Be sure to stay with the injured animal until help is provided.