Let this Raksha Bandhan inspire you to urge your friends to "Be a Bro for Animals" and make choices that don't harm our furred, finned and feathered brothers and sisters. We'll help you get started with a free PETA Raksha Bandhan Information Pack, full of helpful information, including our popular vegan starter kit (get ready for some truly tasty recipes), a festive PETA rakhi for your brothers and friends and a copy of the video "Glass Walls", which exposes slaughterhouse atrocities.
Send your name, postal address, e-mail address and phone number to Youth@petaindia.org by noon on Tuesday, 5 August, to order your free Raksha Bandhan Information Pack.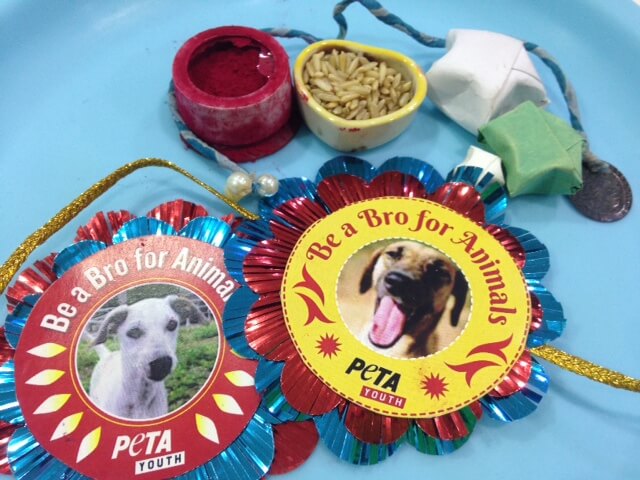 What are five actions that you can encourage your brothers and friends to take in order to "Be a Bro for Animals"? We thought you'd never ask. You can urge them to:
But that's not all! We want to see pictures of your Raksha Bandhan fun. E-mail Youth@petaindia.org images of yourself tying a PETA rakhi or using items from your Raksha Bandhan Information Pack, and your photo could be featured on our website, Facebook page or Twitter page.
Read our privacy policy here. This mission is only open to people who live in India.