Do you want to make a positive difference and help animals? Good news – we're hiring!
PETA operates under the simple principle that animals are not ours to eat, wear, experiment on, use for entertainment or abuse in any other way.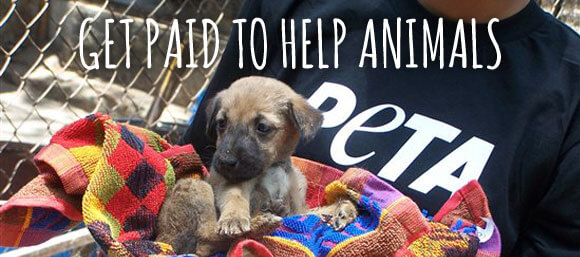 Our investigative and legislative work, public education, government meetings, court cases, animal rescues, traffic-stopping demonstrations, celebrity involvement, youth outreach and other efforts have helped save animal lives and greatly improve the quality of life for both animals and humans.
Check out our current job openings to see if one is right for you (all positions are based in Mumbai except the investigator post, which is based in Delhi):
To apply for a position, please send your cover letter and CV to Jobs@petaindia.org.