Woman 'Experimented On' in Delhi
PETA India Youth Outreach Adviser Neha Singh and other volunteers took part in a street theatre–style graphic demonstration to show how animals are abused and killed in laboratories in India and around the world. In public, Neha was caged, shackled to a table and "force-fed chemicals". Her head was shaved, and she was "electrocuted" before she was "killed" and finally thrown in a dumpster.
VIDEO: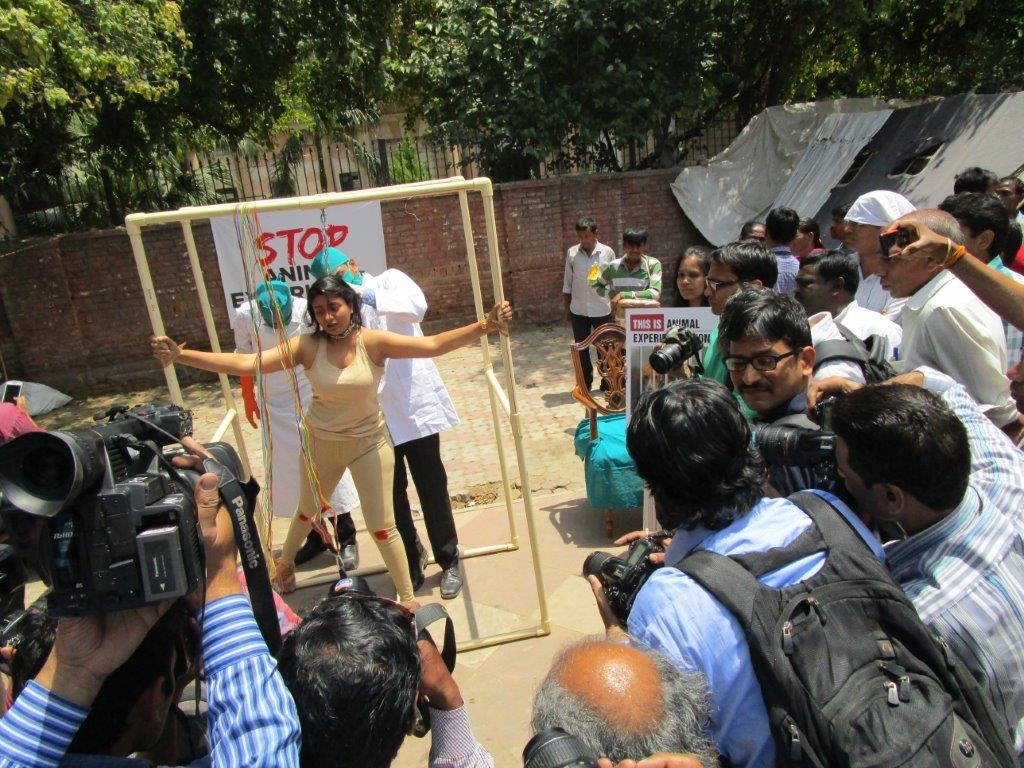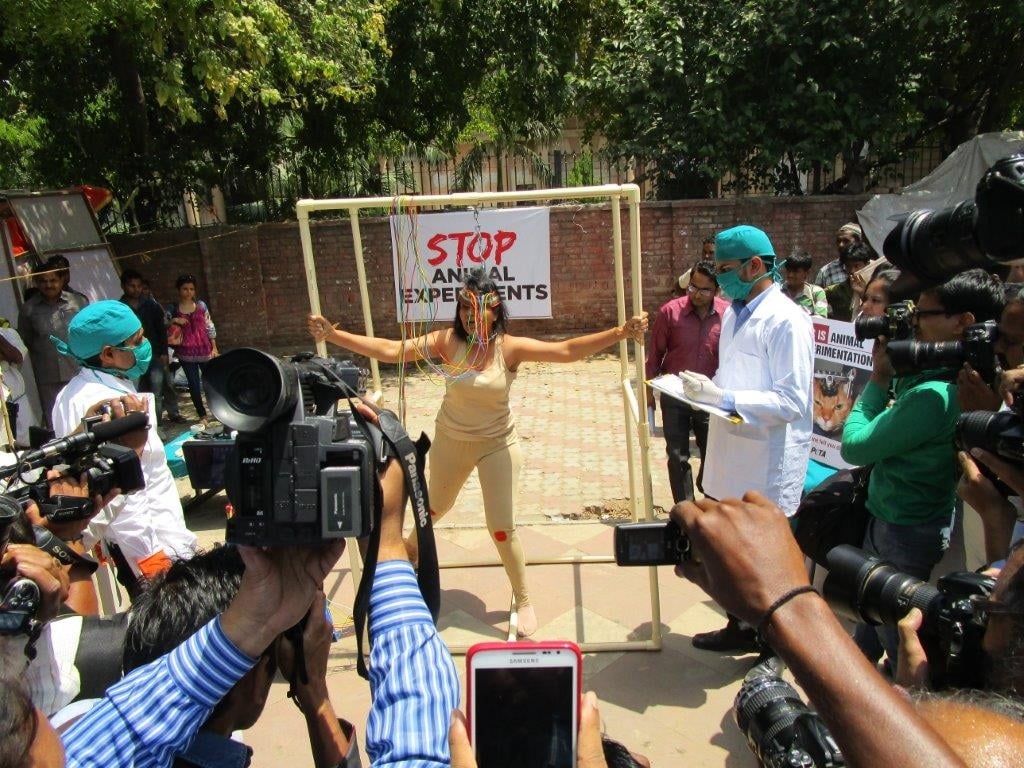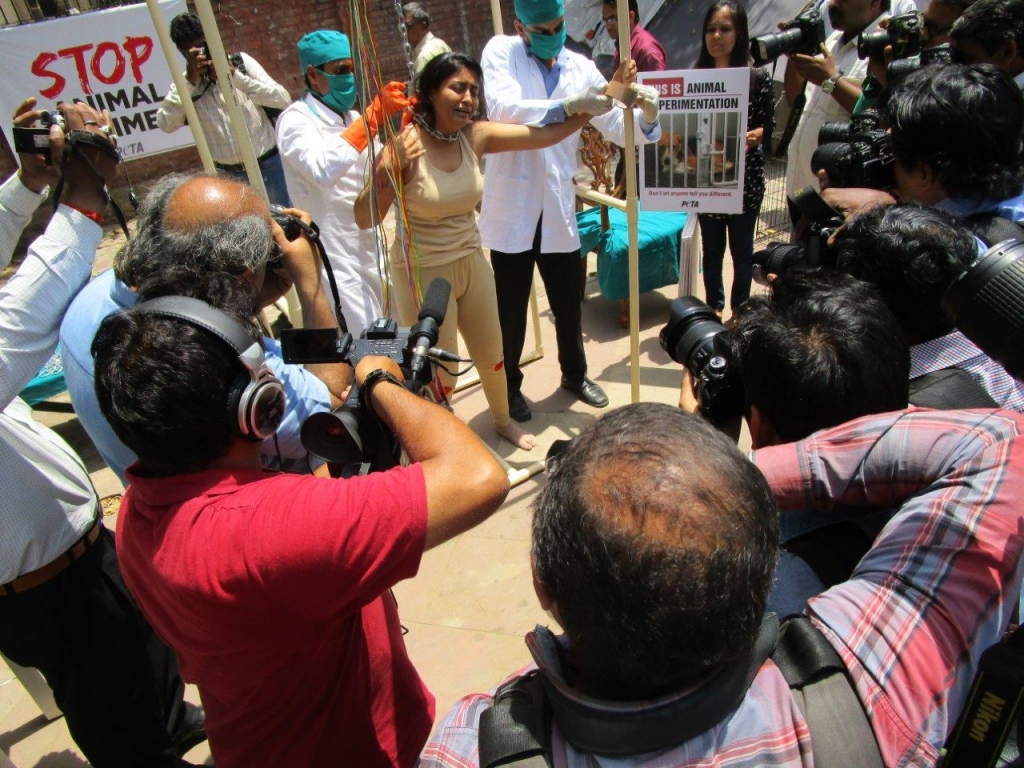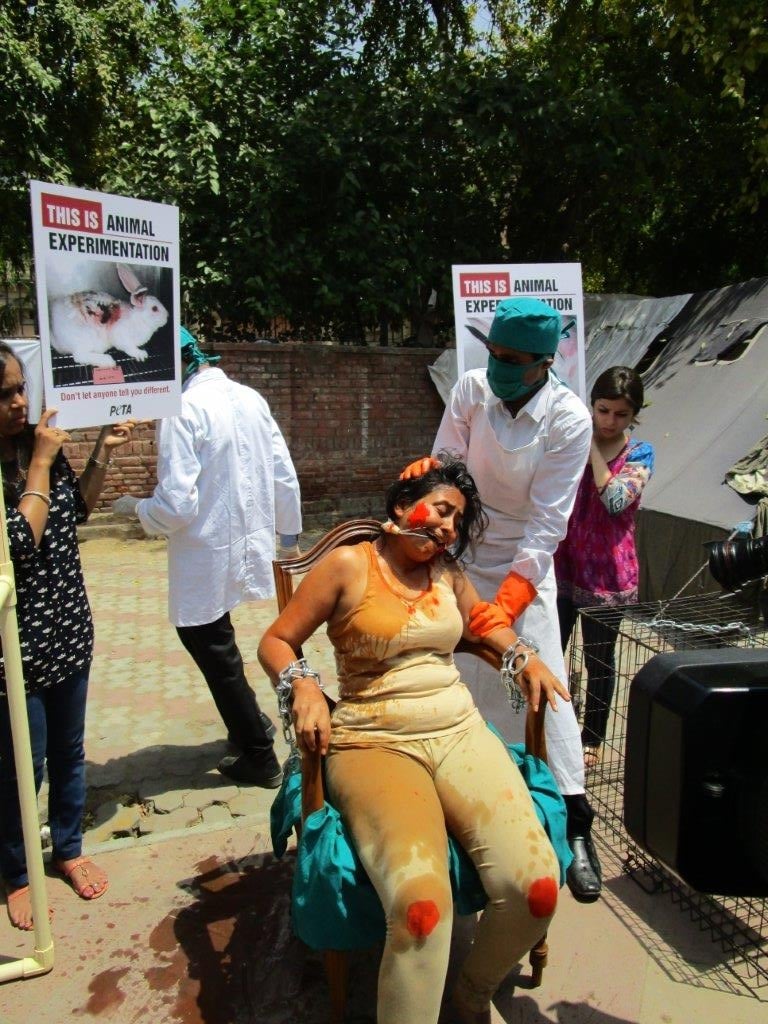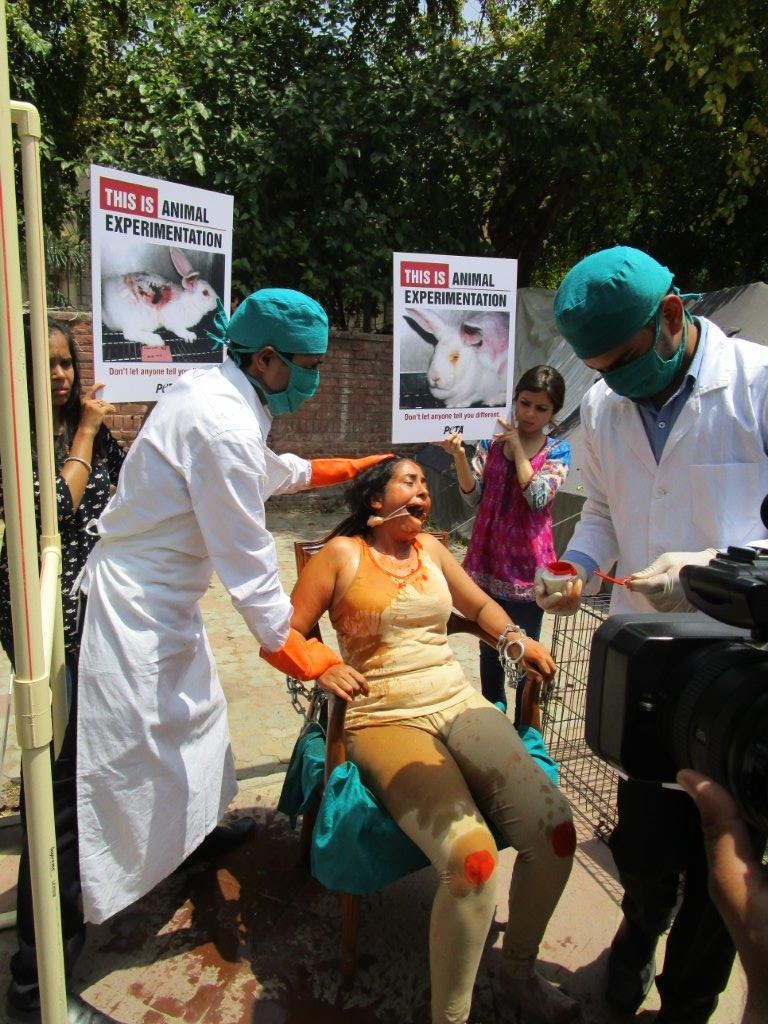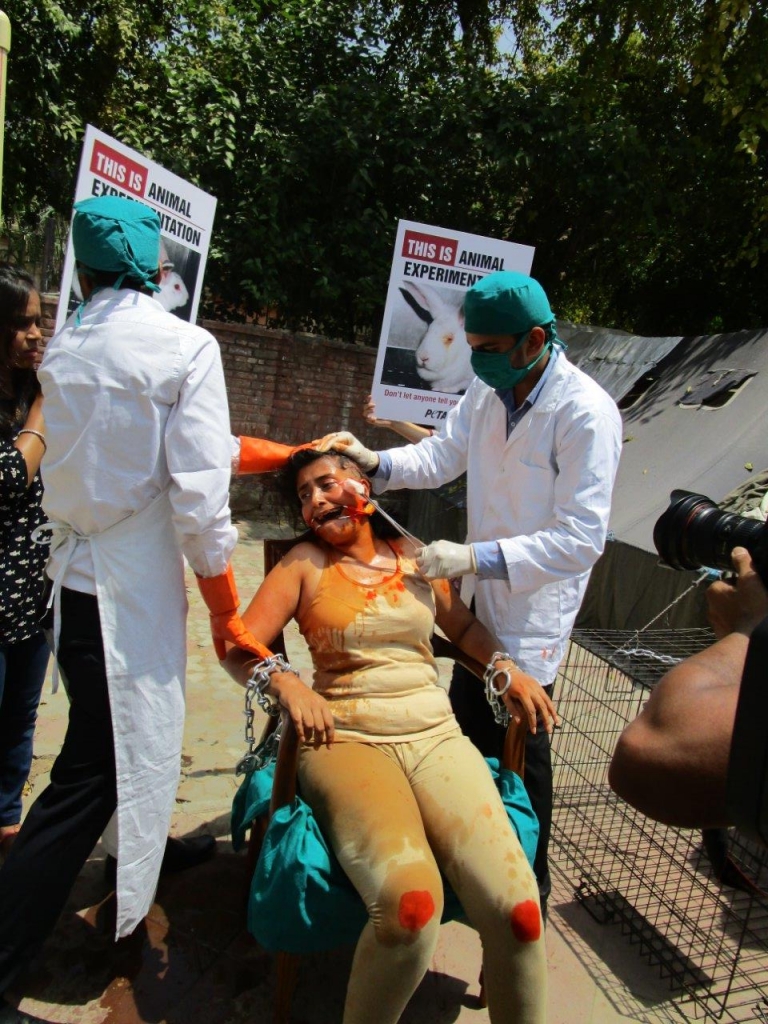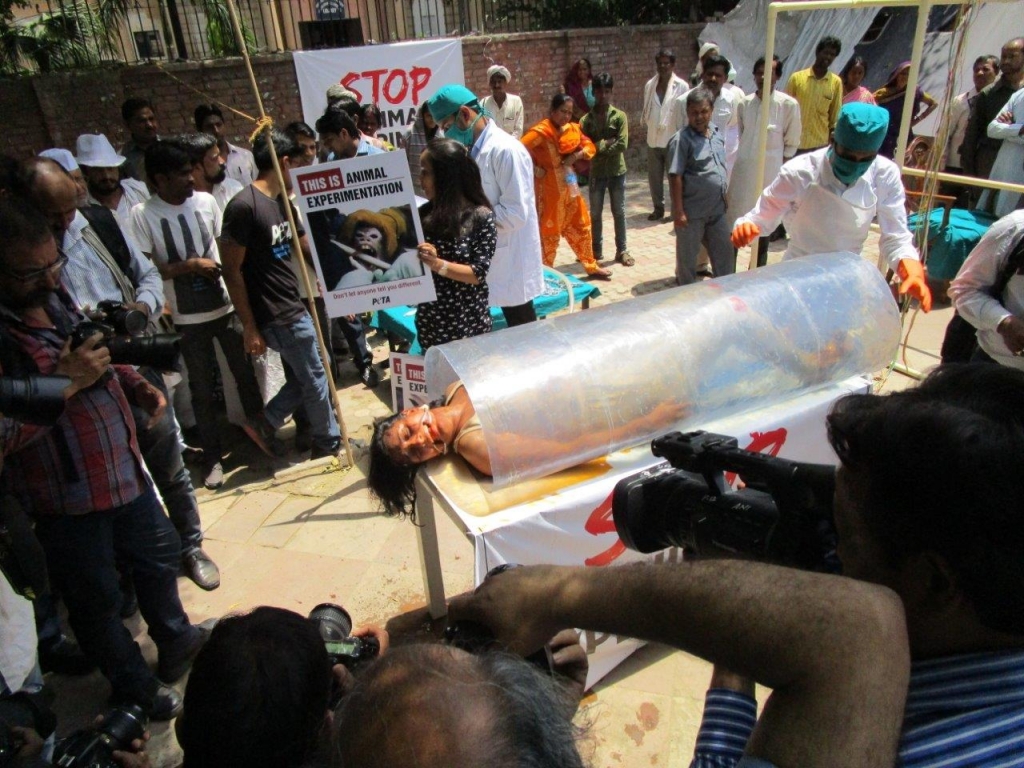 Every year, countless monkeys, dogs, rats and other animals are burned, blinded, cut open, poisoned, starved and drugged behind closed laboratory doors. These tests are not only cruel but also not directly applicable to humans because of the vast physiological differences between species. Modern research methods, such as in vitro tests, are less expensive, human-relevant and more reliable, and they don't involve animals.