Win a Free PETA Calendar!
Have you been feeling lucky lately? You should, because we're giving you a chance to win a free 2011 PETA calendar. The calendar is full of beautiful portraits of rescued animals as well as the dates of important animal-related anniversaries and victories. It's inspiring, decorative and suitable for both the home and the office. But hurry, the contest is only open while supplies last.
How can you win? Simple: just post a comment below telling us what you think Ninja, one of the animals featured in this year's calendar, is trying to say in this picture: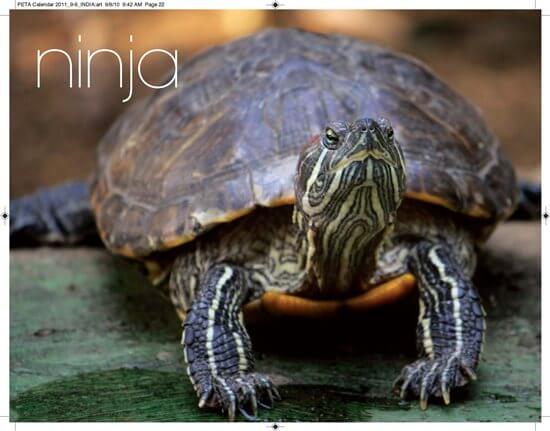 Poor Ninja was confined to a small, filthy container until a compassionate person reported his plight to PETA India. Right away, our staffers went to the home, informed Ninja's guardian about the cruelty involved in keeping wild animals in captivity and convinced him to turn the turtle over to them for rehabilitation. Today, Ninja is living in a spacious pond with other turtles at a rescue centre.
This contest is now closed and the winners have been declared. Thanks for participating. Keep visiting our blog!