Wayne Parnell Strips Down to Stop Circus Cruelty
Oh-so-sexy South African cricketer Wayne Parnell has a new opponent off the field! Circuses that force animals to perform unnatural and painful tricks are the new target of this Pune Warriors player. Taking time off from his busy schedule and trainings, he shot an ad with PETA India, appearing shirtless and bound by chains next to the words "Try to Relate to Their Fate". The ad was shot by ace photographer Himanshu Seth and Ayesha Wadiwala did the make up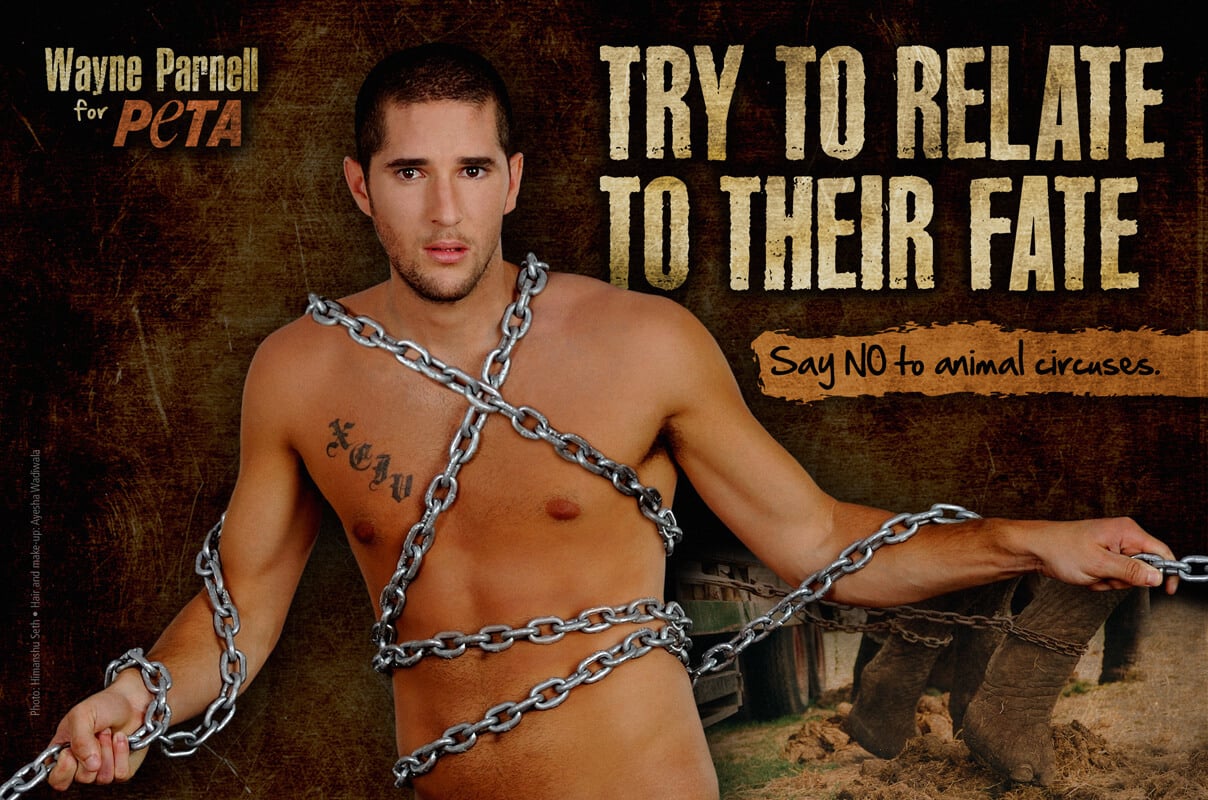 "I choose to participate in sport, but the animals used in circuses aren't given any choice at all", says Parnell. "Animals in circuses suffer a lifetime of abuse – all for a few cheap tricks."
Why is Parnell so passionately opposing circuses that use animals? Animals in circuses are subjected to extreme confinement, physical abuse and psychological torment. Whips and other tools – including ankuses, which are heavy, steel-tipped rods – are often used to inflict pain on animals and beat them into submission. Animals perform confusing, unnatural tricks – such as riding bicycles, standing on their heads or jumping through rings of fire – not because they want to, but out of fear of violent punishment.
In India, although the government has banned the use of bears, monkeys, tigers, panthers and lions in performances, other animals continue to be used.
Let's take Wayne's advice and watch cricket instead of using animals for entertainment!
Help PETA and say "No!" to animal circuses.