Help PETA Choose the Great Vegan Dessert Challenge Winner
VOTING IS CLOSED. THE WINNERS WILL BE ANNOUNCED ON 15 DECEMBER 2014.

After sifting through (and drooling over many) contest entries, we've narrowed them down to the 10 most tempting-looking vegan desserts, and now it's time for you to weigh in on which cruelty-free sweet treat tickles your fancy most. Vote today to help us decide which finalist we should choose to be crowned as the winner of PETA's Great Vegan Dessert Challenge.
Our contestants have whipped up the most alluring desserts that are free of milk, butter, eggs and all other animal products, proving that the tastiest (and kindest) food comes from plants.
Just contact us if you have questions about any of the recipes.
Three winners will be chosen based on equal consideration of two factors: the total number of votes each recipe receives and PETA's assessment of how delicious the desserts appear from the submitted photos and recipes.
The 10 finalists are listed below. Simply fill out the short form at the bottom of the page to choose your favourite dessert. Voting to help us decide who we should pick ends on 8 December 2014, and the winners will be announced on 15 December 2014. The top three finalists will be featured on PETA's website.
The first-place winner will receive a certificate, a copy of chef Chloe Coscarelli's cookbook Chloe's Vegan Desserts, a vegan-themed T-shirt and a basket of vegan chocolates, mock meats, and an egg replacer. The second-place winner will receive a certificate, a copy of Coscarelli's cookbook and a vegan-themed T-shirt. The third-place winner will receive a certificate and a copy of Coscarelli's cookbook.
Inspired? Get your vegan chef on and check out PETA's wide array of mouthwatering vegan recipes today.
The Finalists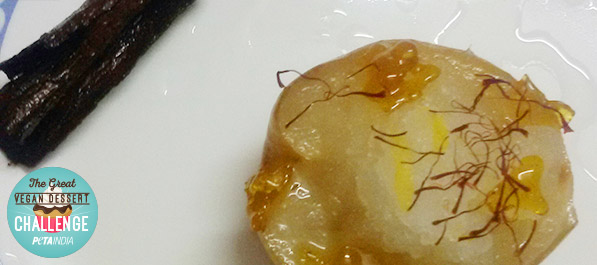 Dessert by: Vinutha Subramaniam
Dessert Recipe: Poached Pears With Lemon Granita
Recipe Source: Original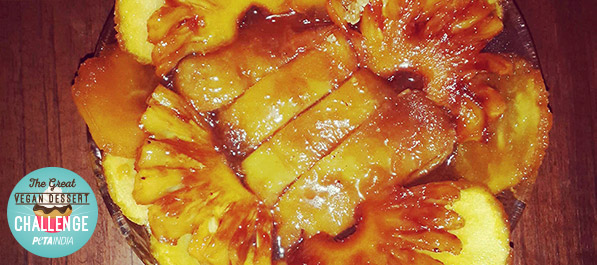 Dessert by: Kinnera Gudipaty
Dessert Recipe: Apple and Pineapple Crêpes Flambés
Recipe Source: Original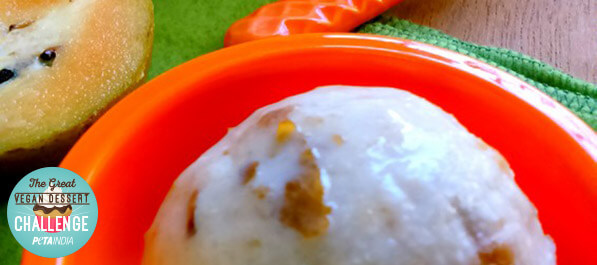 Dessert by: Shilpa Deshmukh
Dessert Recipe: Dairy-Free Chikoo Ice Cream
Recipe Source: Original (http://asweetveganworld.blogspot.com)
Dessert by: Dielle D'Souza
Dessert Recipe: Chocolate Chip Cookies
Recipe Source: Inspired by this recipe from http://vegweb.com/recipes/happy-vegan-chocolate-chip-cookies with a few tweaks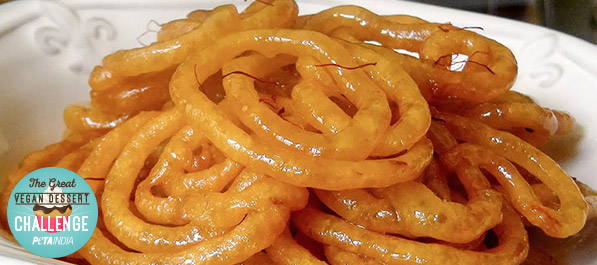 Dessert by: Shikha Borasi
Dessert Recipe: Vegan Jalebi
Recipe Source: Original
Dessert by: Leena Mathai
Dessert Recipe: Vegan Tiramisù and Raspberry Cupcakes
Recipe Source: Inspired by a recipe from Chloe Coscarelli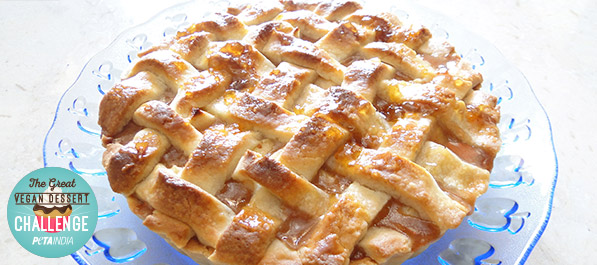 Dessert by: Monish Shah
Dessert Recipe: Apple Pie
Recipe Source: Inspired by a recipe from Nicole Gonsalves Pereira of Pico's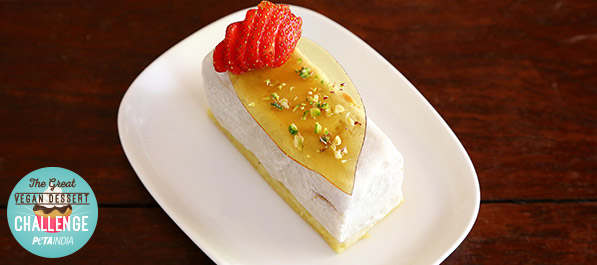 Dessert by: Gayle D'Souza
Dessert Recipe: Very Vegan Kulfi
Recipe Source: Original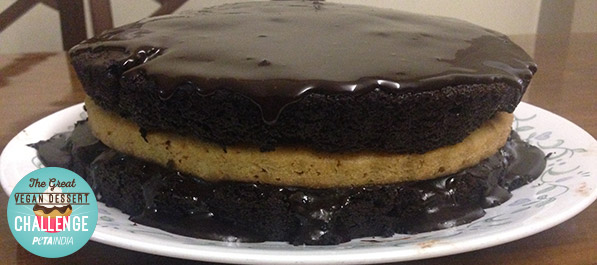 Dessert by: Shreyas Mogre
Dessert Recipe: Oreo Cake
Recipe Source: Original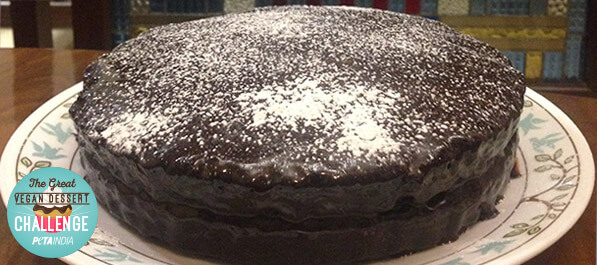 Dessert by: Madhuri Rao
Dessert Recipe: Chocolate Ganache Cake
Recipe Source: Original