Victory: Following Tip, PETA India Stops an Illegal Bull Race in Ludhiana
After learning that a bull and oxen race was scheduled to take place in the village of Shanker in Dehlon Tehsil, Ludhiana district, on 25 November, PETA India sprang into action.
Our Emergency Response Team worked closely with the deputy commissioner of Ludhiana, the sub-divisional magistrate, and the local police department to stop the illegal event. Quick action by the authorities after our complaint prevented dozens of bulls and oxen from suffering.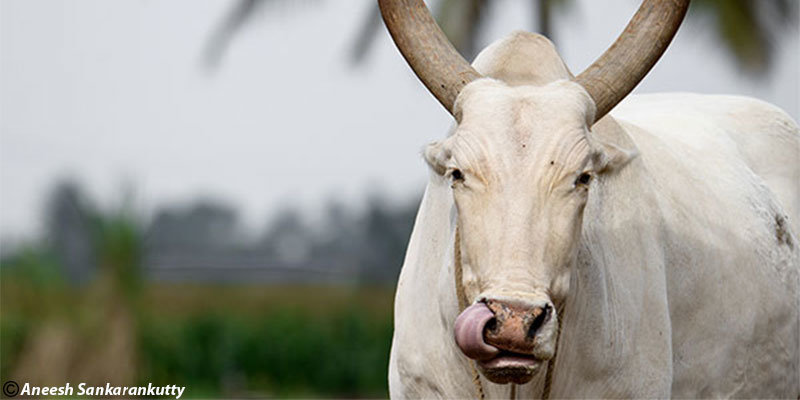 The Supreme Court has made it clear that bull races are illegal, and there's no place in a civilised society for biting bulls' sensitive tails and beating them mercilessly in order to force them to run at high speeds, as is common at such events. Bulls already have a hard life, without the additional torment of being forced to race. PETA India commends the district authorities for upholding the law and protecting bulls from abuse.
On 8 March, after hearing an urgent petition that we filed challenging the Prevention of Cruelty to Animals Act (Punjab Amendment) Bill, 2019 – which aimed to allow bullock cart races to be held at the annual Kila Raipur Sports Festival near Ludhiana – the additional advocate general appearing for Punjab assured the court that "no permission either has been granted or will be granted for holding any Bullock Cart Race" and that "till such time the proposed amendment receive the Presidential assent, no application for permission for hosting any such event would be entertained".
Several investigations conducted by PETA India reveal that during bullock cart races, bulls are often beaten with wooden sticks that are spiked with nails in order to get them to run faster in the sweltering heat and that their tails are twisted and broken, causing them extreme pain and leaving them covered with blood. During the Kila Raipur Sports Festival in February 2014 – before the Supreme Court of India banned bullock cart races – three bulls were injured, one sustaining a knee fracture, when a number of them ran out of control. During the same event, another pair of panicked bulls were injured when they smashed into vehicles in the parking area. PETA India's petitions to the Supreme Court seek to challenge the constitutional validity of state laws in Karnataka, Maharashtra, and Tamil Nadu that allow the use of bulls for performances and to have this legislation overturned.