The Ultimate Vegan Baking Cheat Sheet
As more people embrace vegan eating, they're discovering how common kitchen staples, including coconut oil, bananas, baking powder – and even diet soda! – can be used to replace eggs in their favourite recipes. Most substitutions are a cinch: for example, instead of cows' milk, just use an equal amount of soya or almond milk. Buttermilk? Add a little lemon juice to your non-dairy milk. Baking powder combined with vinegar is a tried-and-true egg substitute that helps to bind ingredients and make cakes rise. As a bonus, when you use vegan options instead of raw eggs in recipes, you can sneak a bite of cookie dough or lick the spoon without fear of salmonella poisoning! Ready to get started? Save a copy of PETA's Ultimate Vegan Baking Cheat Sheet and begin baking with compassion: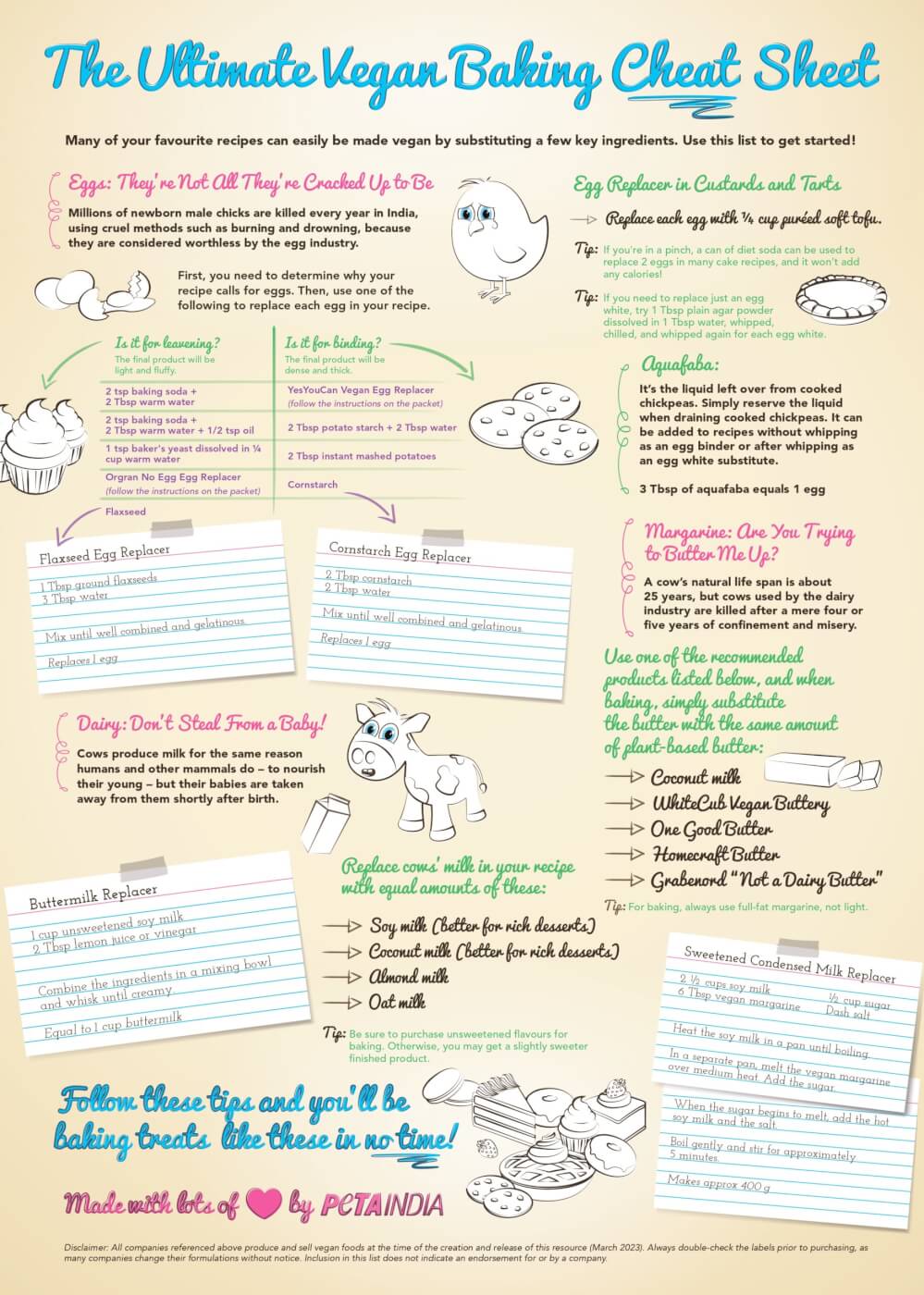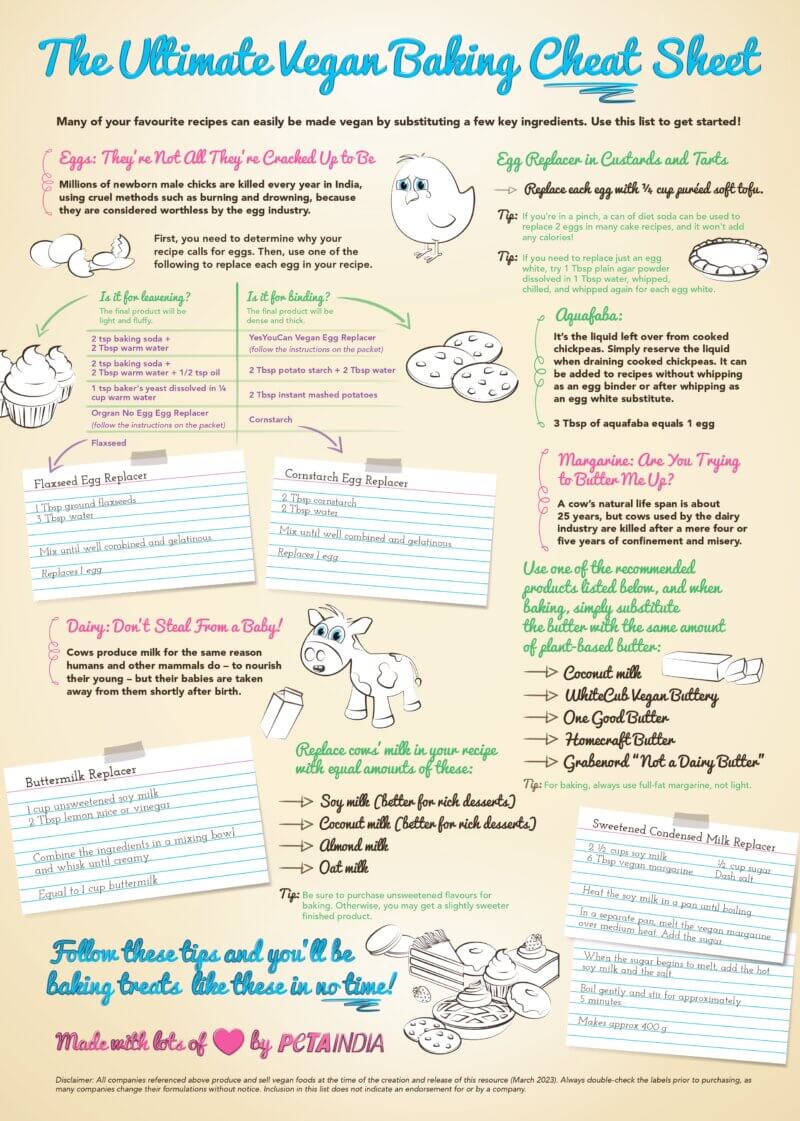 Click image to enlarge.
Get the printer-friendly version here!
Now that you've got all the resources you need, why not pledge to go vegan?