Twilight Star Takes a "Bite" Out of Animal Overpopulation in New Ad
We're all about Kellshoom! Who is Kellshoom you ask? Kellan Lutz + petaDishoom = Kellshoom. Get it?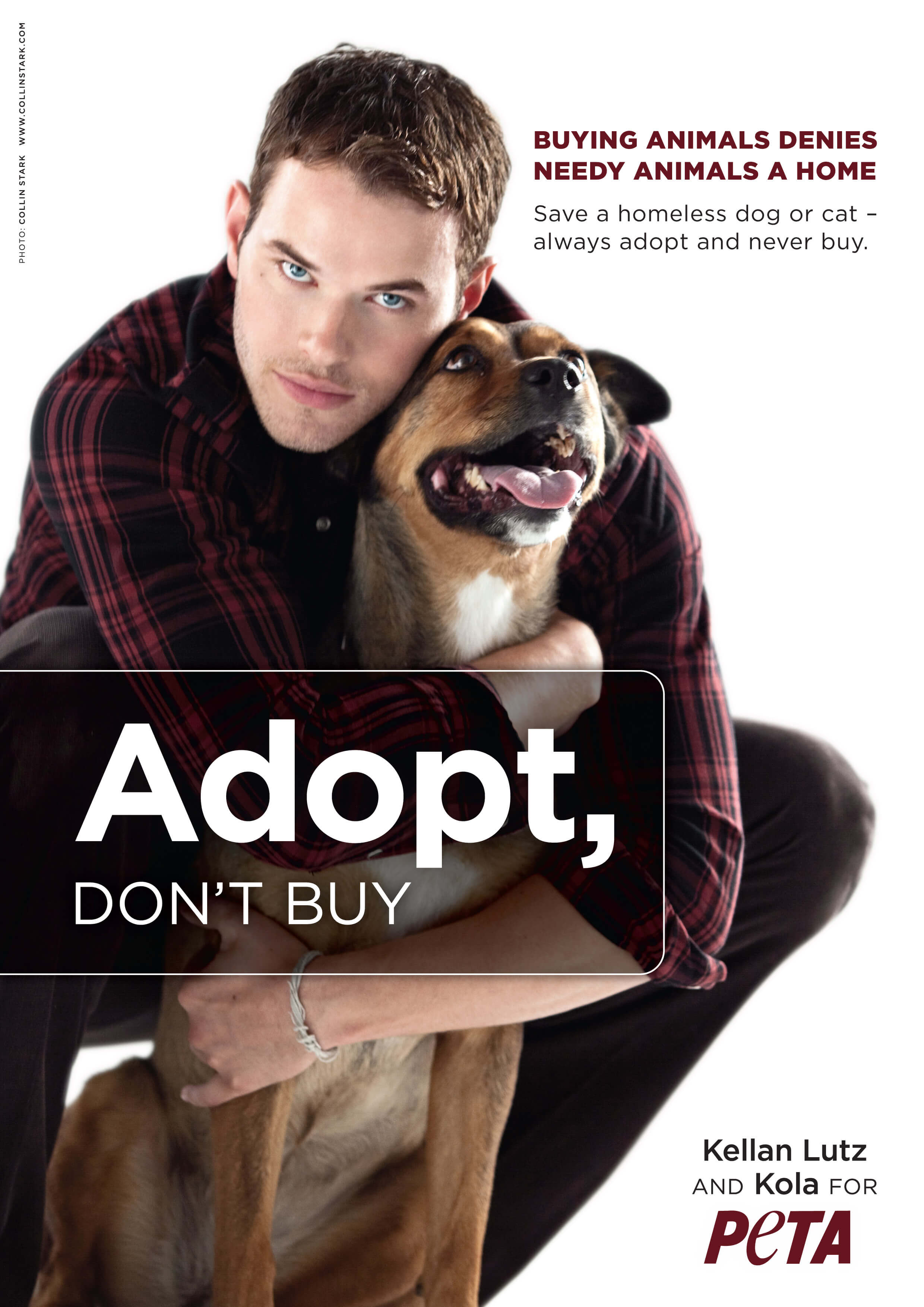 That's right, gorgeous Twilight saga actor Kellan Lutz—known to many fans as the studly vampire Emmett Cullen—reveals his softer side in a new ad for PETA. Part of the "Adopt, Don't Buy" campaign, the ad shows Lutz hugging his rescued mixed-breed dog Kola and reads, "Buying Animals Denies Needy Animals a Home".
"I love mutts!" gushed Lutz. "If anything, I think mutts stay the healthiest." Lutz also addressed the animal-overpopulation crisis. "There are surprisingly so many animals in these animal shelters," he said. "It's sad, and knowing that there are not enough good homes for them … and there's a lot you can do … spay or neuter your pets so that doesn't happen."
We couldn't agree more. Almost 25 million homeless dogs are languishing on the street in India because there aren't enough good homes and countless others in shelters. Buying an animal from a pet store or breeder robs a homeless animal of a chance at adoption and encourages sellers to acquire more animals. So if you're thinking about bringing an animal into your home—always adopt and never buy.
A big fan of mutts, Lutz encourages "Twilighters" to do just that and tells PETA, "Kola is my best friend." Check out Kellan's exclusive interview for PETA US and watch him share his thoughts about meeting Kola for the first time. Plus, listen as he gives Twilighters a special message letting them know what they can do to help animals!