Times Glitter Supports Vegan Fashion
Wedding and lifestyle exhibition Times Glitter partnered with PETA to promote vegan materials and turned heads and hearts with compassionate fashion at NSCI Mumbai on the 1st and 2nd of October.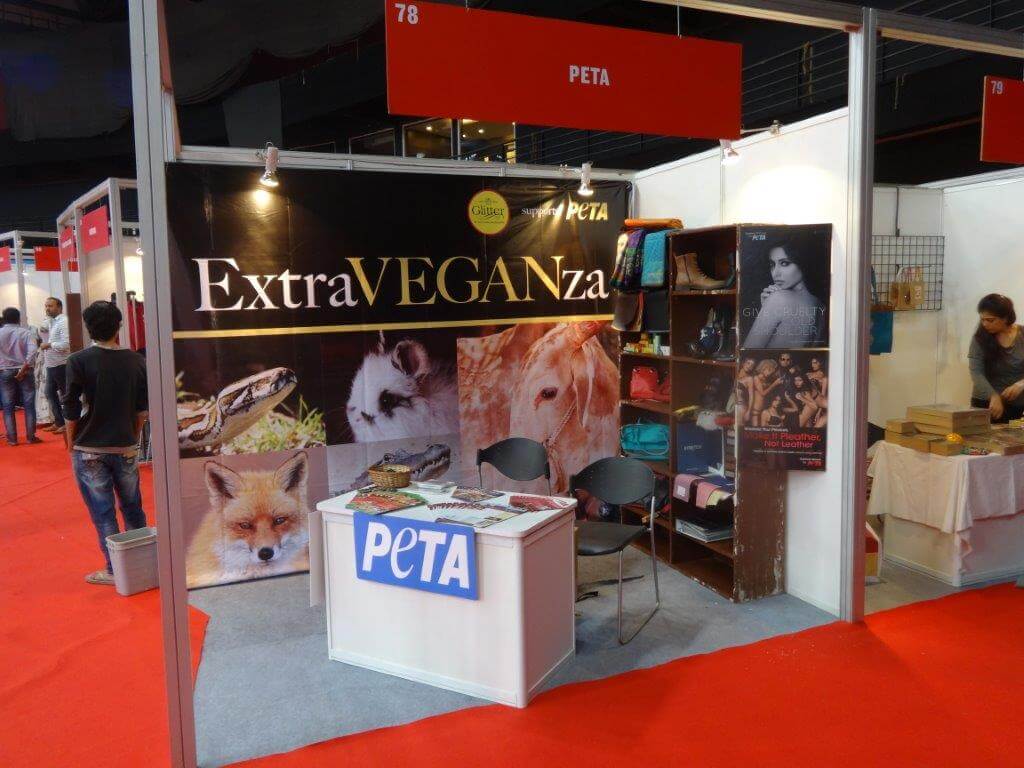 Guests at PETA's "ExtraVEGANza" stall received our "Fashion Forward" leaflets to learn about vegan fashion options and to get the scoop on how to help animals who are abused for clothing. PETA displayed swatches of cruelty-free leather, fake snake, mock croc and faux fur for trendsetters to marvel at. No wonder fashion-forward designers like Stella McCartney work with these sumptuous fabrics. PETA's cow mascot also distributed our "Go Fake for Animals' Sake." badges to fashionistas who want to make the point that they can have a look that kills without killing animals.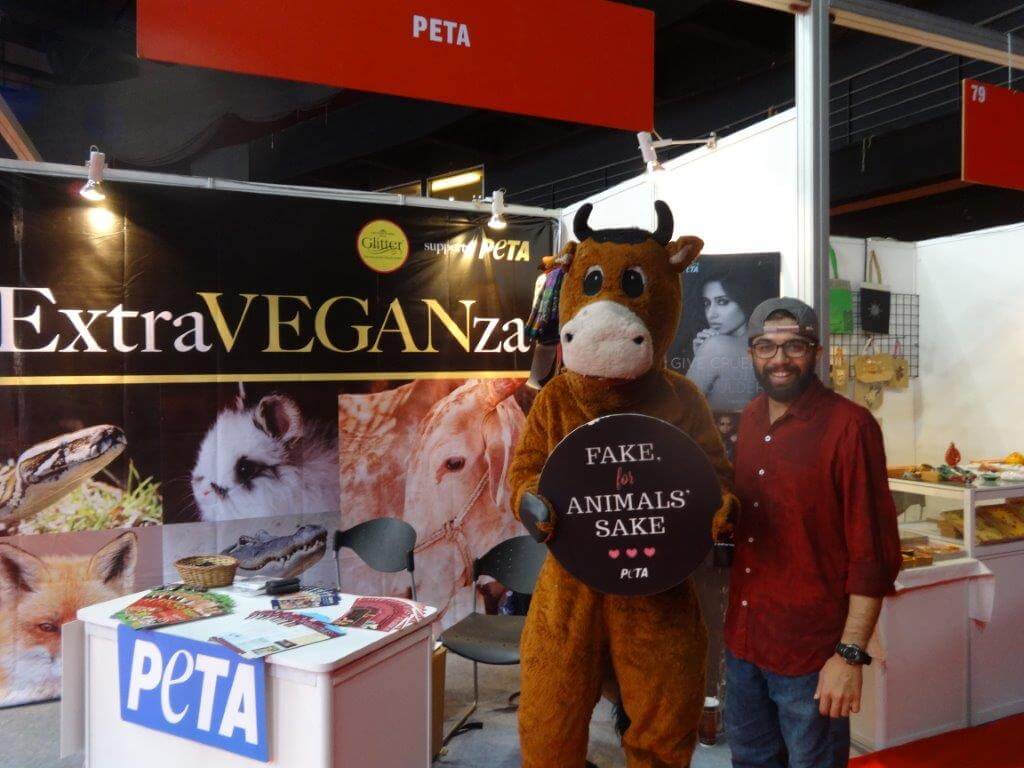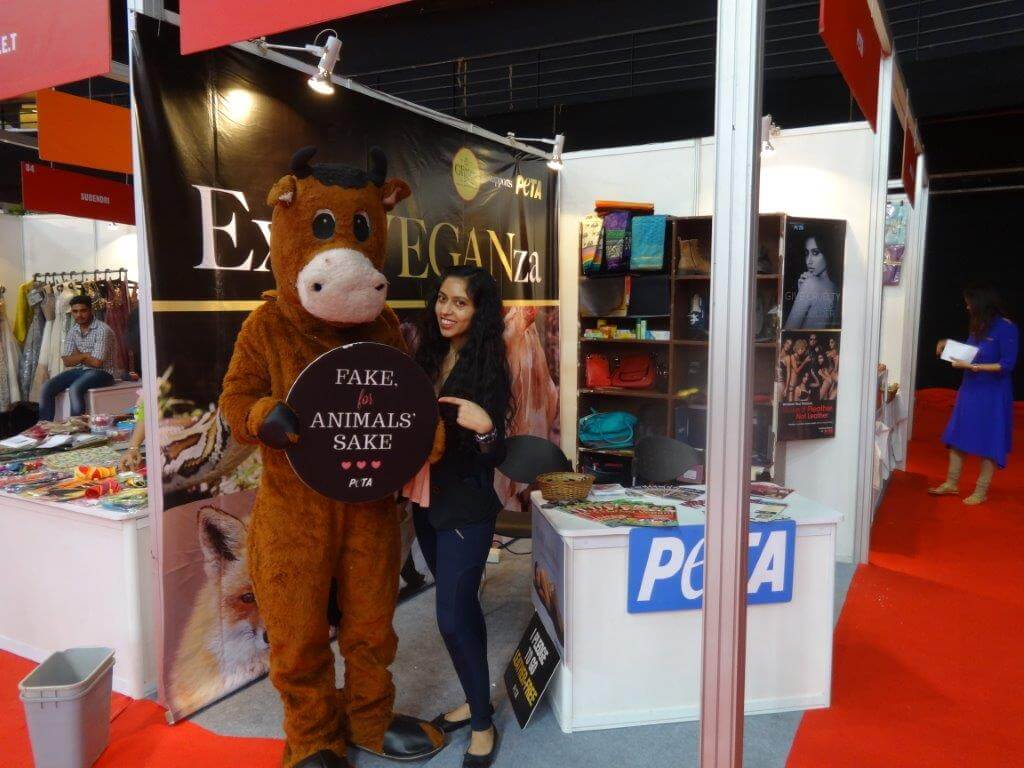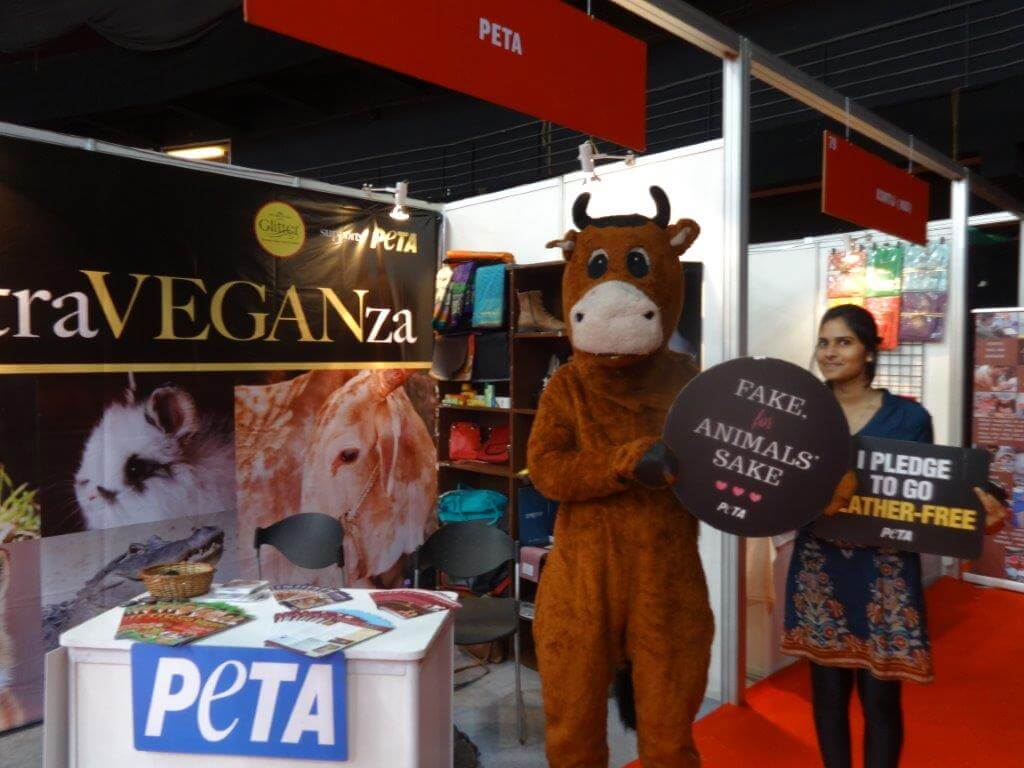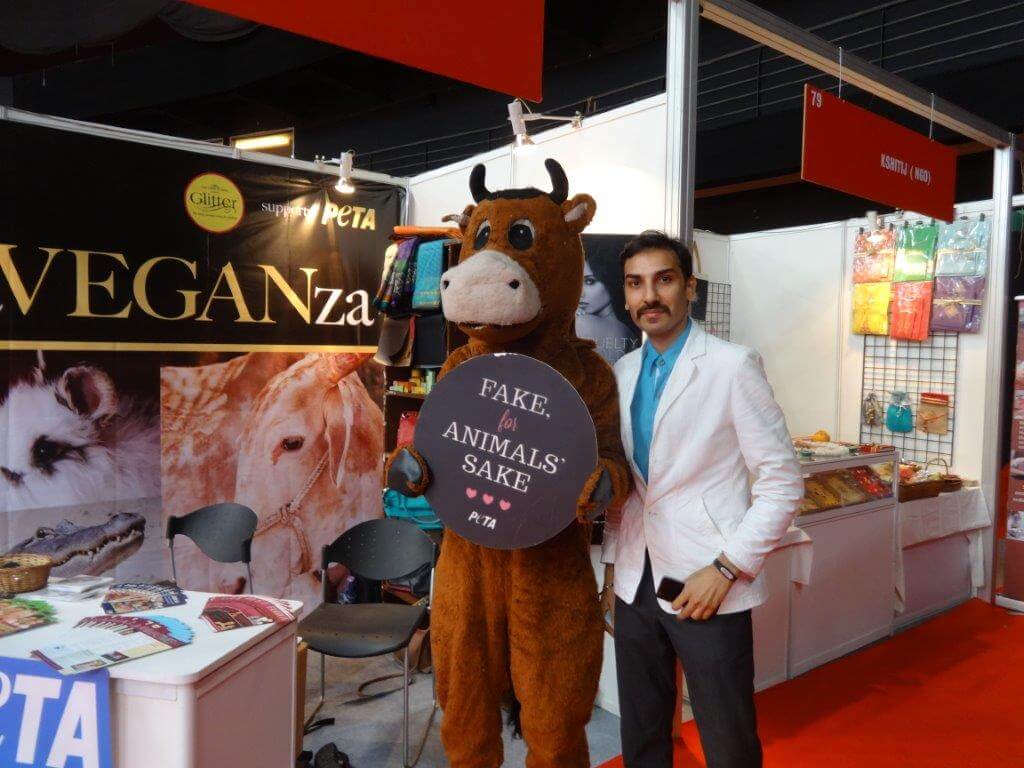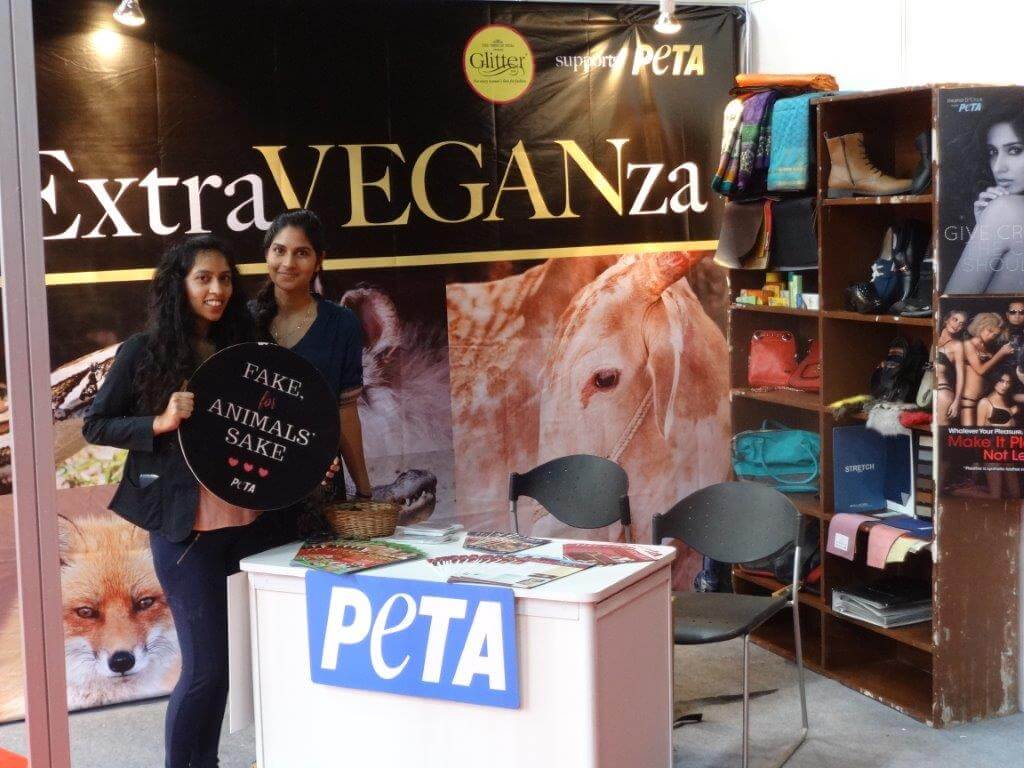 Every bit of animal skin, no matter how small, represents the intense suffering of all animals who are killed to make clothing. Every fur coat, every leather shoe, every snakeskin wallet – it is all the same because it is their skin, not ours.
What You Can Do
Sign our pledge today and promise that, from this day forward, the only skin you will be in is your own. Then forward the video to your friends.