These Vegan Tattoos Speak Up for Animals
Vegan tattoos? Yes, you read that right!
Times are changing, and these vegan tattoos prove that. Compassionate people around the globe are now getting themselves inked in vegan style.
What is vegan ink, you ask?
Some tattoo inks are actually made with animal-derived ingredients. Non-vegan varieties may contain bone char, glycerine from animal fat, gelatine from hooves, or shellac from beetles. So if you're checking out tattoo studios, you should ask them if they use vegan ink or if they can order some for you. You may also want to take along your own razor, since the ones they have on-hand may have a gel strip made from glycerine. And of course, you'll want your tattoo-care products to be vegan as well.
Check out the following to become inspired about wearing your heart on your sleeve (or rather your body):
Meet Asher
View this post on Instagram
Ashley Fruno
"Being vegan is not just a dietary choice but a choice to prevent as much animal suffering as I possibly can in every aspect of my life. There's no one word that I feel describes who I am and what I stand for more. Plus, it's just visible above my collar line, so people ask about it all the time – it's a great outreach tool!"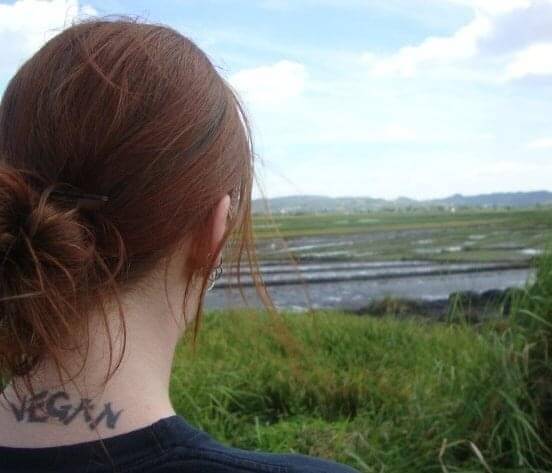 Khushboo Gupta
In Plants We Trust!
Really wished to have a little calf at the base along with few other animals 🐮🐷🐭🐰🐾but that's for another time when I will decide to get inked again. For now enjoy the marquise leaves with vegan logo on top.#vegan #worldtattooday #tattoo #inkedgirl pic.twitter.com/pvYiL867pK

— Khushboo G S (@Vegankudi) July 13, 2021
Pallavii Kamath
"I got inked to display how animals deserve freedom from all abuse. I am vegan for the animals."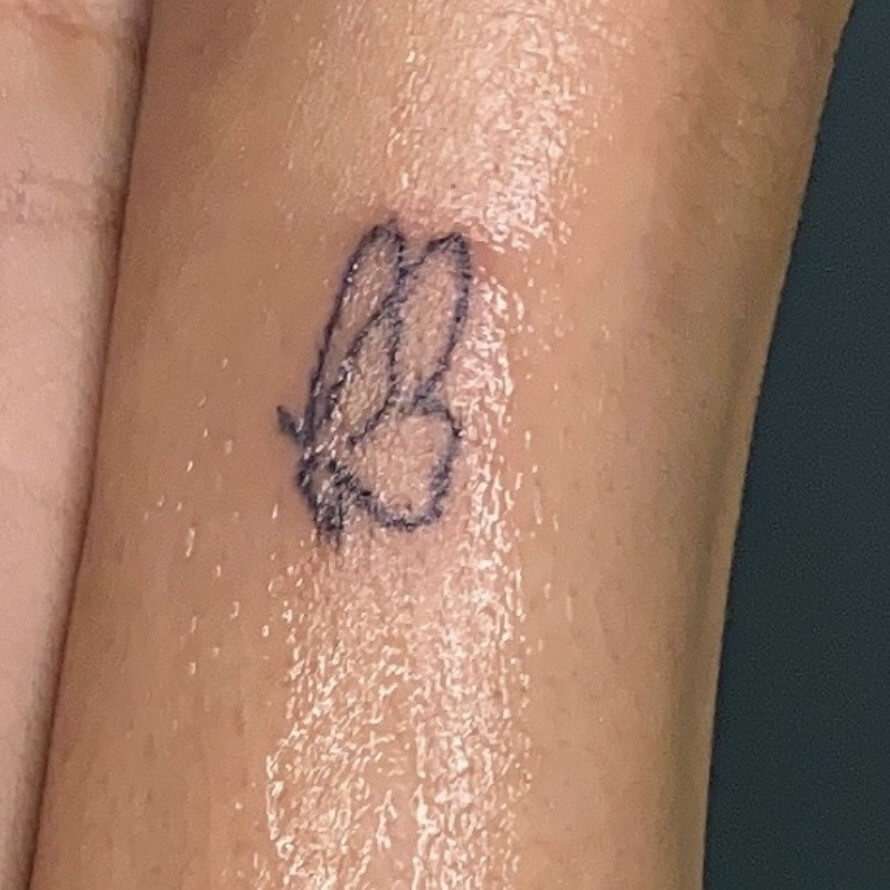 Niranjan Shanmuganathan
"I've been an ethical vegan since 2004 and got this tattoo on my birthday to celebrate my vegan journey and to remind myself that I need to continue to speak up for animals. This tattoo has been a great conversation starter to tell people that following a vegan lifestyle helps end speciesism, save animals, and protect both the environment and human health."