Sunny Leone's Sexy Spay and Neuter Ad
Ravishing Jism 2 star Sunny Leone, who was named the 2003 Penthouse Pet of the Year, stars with a dog named Kaali rescued by Welfare of Stray Dogs named in the ad for PETA India urging her fans to practise animal birth control. The ad was shot by leading photographer Gaurav Sawn, and Sunny's hair and make-up were done by Ayesha Wadiwala.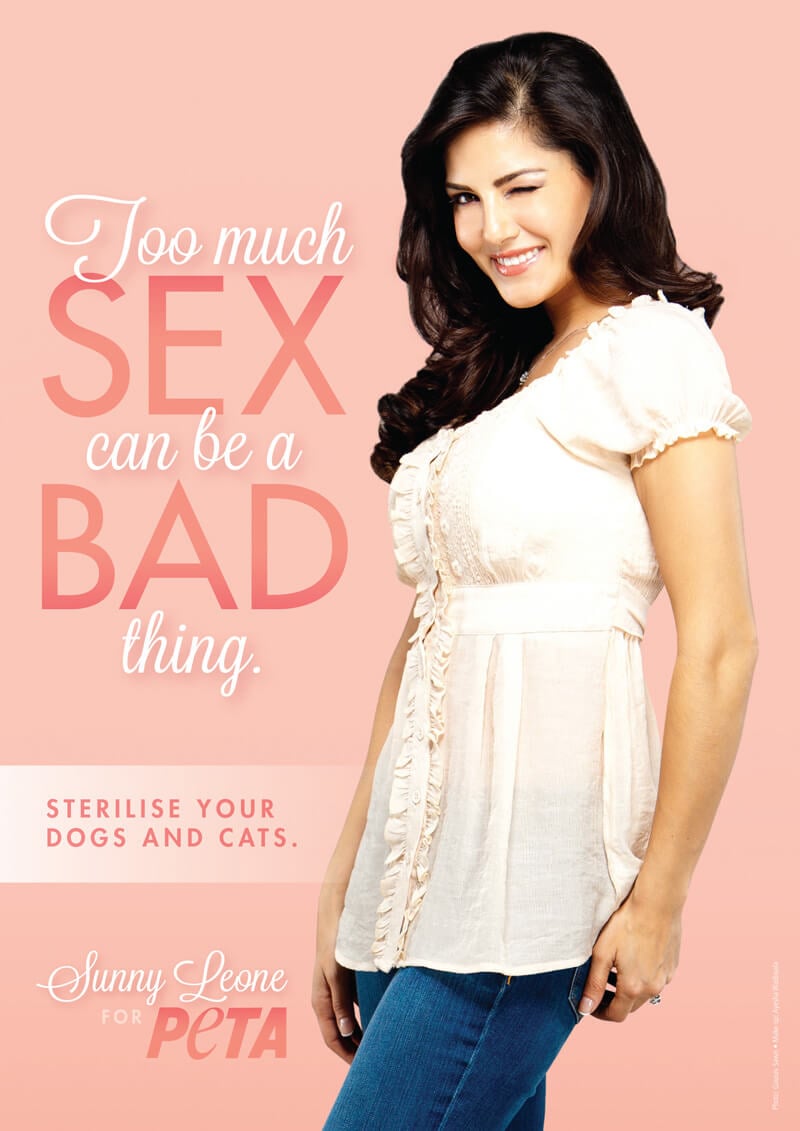 Sunny wants her legions of fans around the world to know that the only way to take a bite out of the homeless-animal crisis is by having their cats and dogs spayed or neutered.
In 2012, PETA India also released this ad starring Sunny: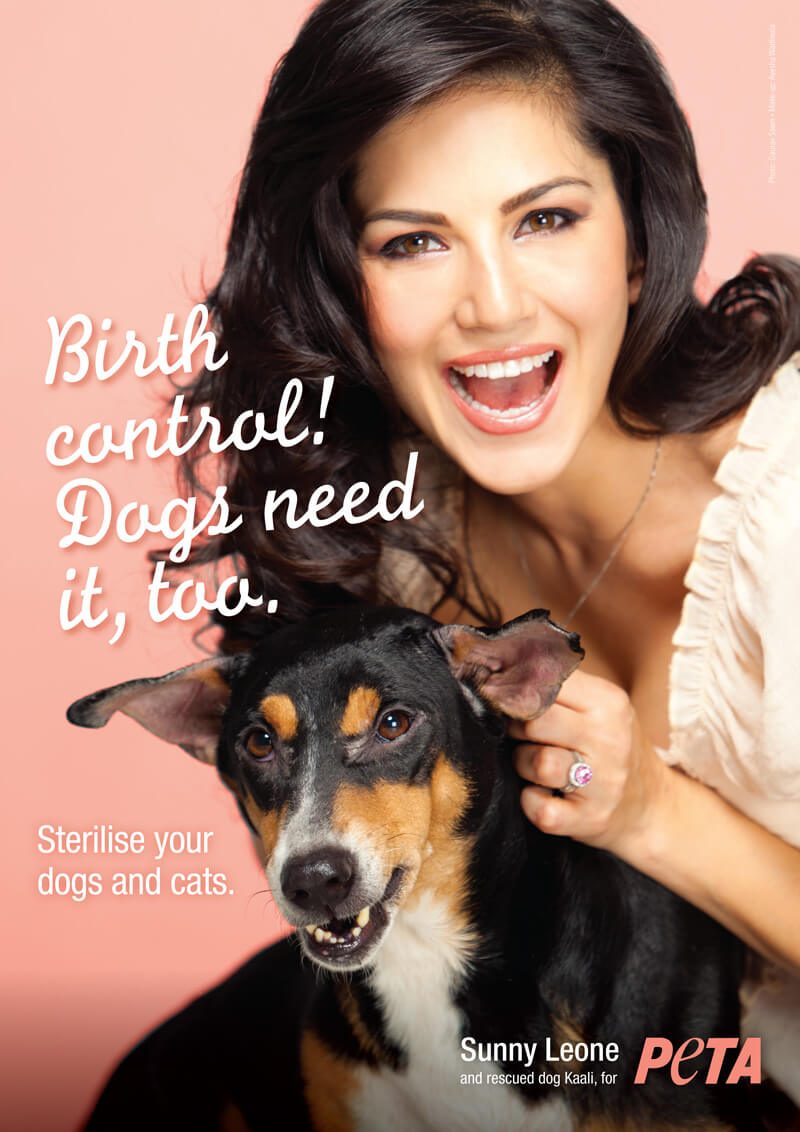 Millions of loving and loveable animals are struggling to survive on India's streets. Many of them starve to death, are abused or are hit by vehicles. Countless others are left to languish in animal shelters because there aren't enough good homes. Every time a cat or dog has a litter, it means fewer homes for the animals who are already languishing in shelters or roaming the streets. The solution is simple: always have your cat or dog sterilised.
PETA also encourages all prospective cat or dog guardians always to adopt from an animal shelter or take in a homeless animal from the streets and never to buy from a breeder or pet shop – both of which only add to the problem.
Sunny says, "Every single dog should be spayed and neutered. You don't want to continue the cycle of homeless dogs or cats. And spaying and neutering also keeps them healthy. It prevents them from having different diseases that they can get if they're not".
Sunny, who made her Bollywood debut in Jism 2, was born in Canada of Indian parents and now lives in Los Angeles with her husband and two adopted dogs – and, yes, both of the dogs have been "fixed".
Help Sunny get the message about animal birth control out to as many people as possible. To get started, take PETA India's pledge by filling out the simple form below.
Pledge to Support Sterilisation
I promise to do my part to end the tragic cycle of animal homelessness by getting my companion dog or cat sterilised and by supporting the sterilisation efforts of animal protection organisations.
यहां साईनअप करके व अपना संपर्क विवरण देकर आप यह स्वीकार करते हैं कि आपने हमारी प्राइवेसी पॉलिसी को पढ़ा है वह आप उस से सहमत हैं।