The latest development in PETA's ongoing battle to free Sunder, the elephant who was held captive at the Jyotiba temple in Kolhapur, was a hearing on 20 March at the Bombay High Court. The bench heard the arguments at length, and the matter is now reserved for orders.
You can read about what happened at a previous hearing here.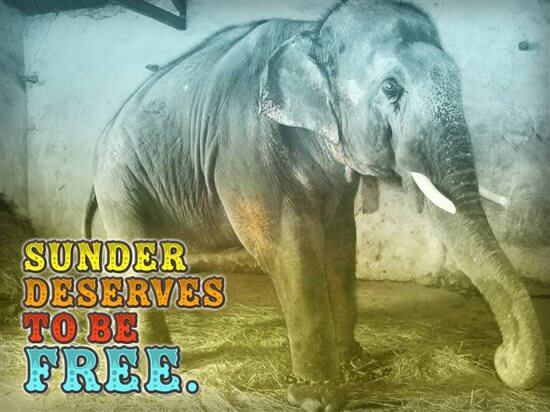 PETA has been fighting for Sunder's release and transfer to a sanctuary, where he can live a healthy life, without chains and in the company of other elephants. Thanks to your support on social media, #FreeSunder is gaining worldwide exposure. Please continue to post and tweet about Sunder's story to help win his freedom.
Join us in taking a stand for Sunder's freedom now.