Small Protesters Hit the Streets for Animals in Labs
Social distancing and COVID-19 mean that we're unlikely to see marches or other physical demonstrations anywhere soon, but that won't stop us from speaking up for animals.
With the world in the grip of a pandemic, scientists are working hard to develop much-needed treatments and a vaccine for COVID-19. In this time of great uncertainty and confusion, there's one thing we do know for sure: experimenting on animals is not only unethical but also unjustifiable from a scientific perspective.
Supporters of PETA India and our international affiliates are joining our virtual demonstration from around the world by sharing photos of our model protesters in their cities.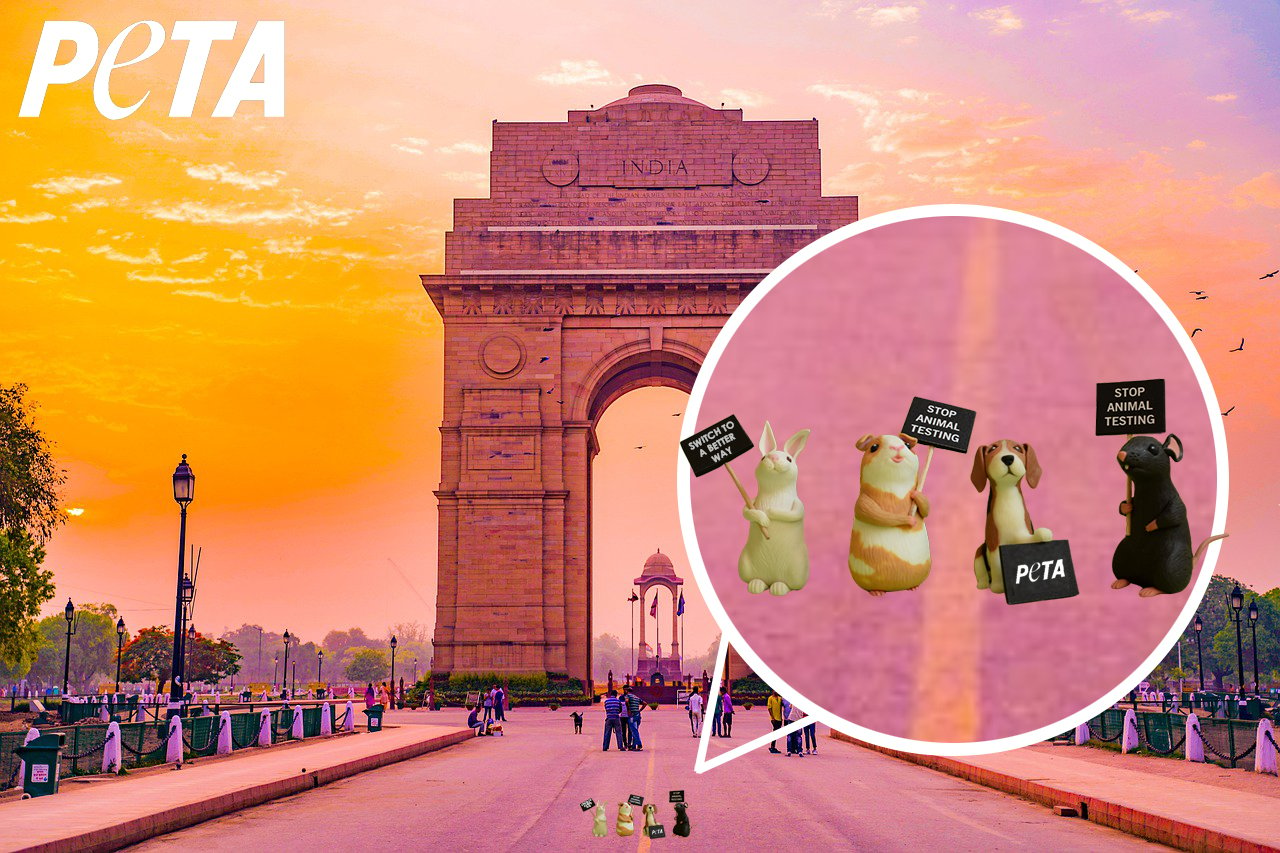 Other animals feel pain and fear, just as we do, and their overwhelming natural instincts – like ours – are to be free and to protect their own lives and those of their loved ones, not to be locked inside a small cage in a laboratory.
Forward-thinking scientists, animal rights groups, and compassionate members of the public are all helping to end the cruel and unnecessary practice of animal experimentation. Join our demonstration by sharing one of this photo from cities across India. Or download our transparent PNG file here and make your own!