PROGRESS! Ministry to Refuse Dolphinaria
Dolphins don't belong in tanks, and India seems to be making sure that they won't be put there.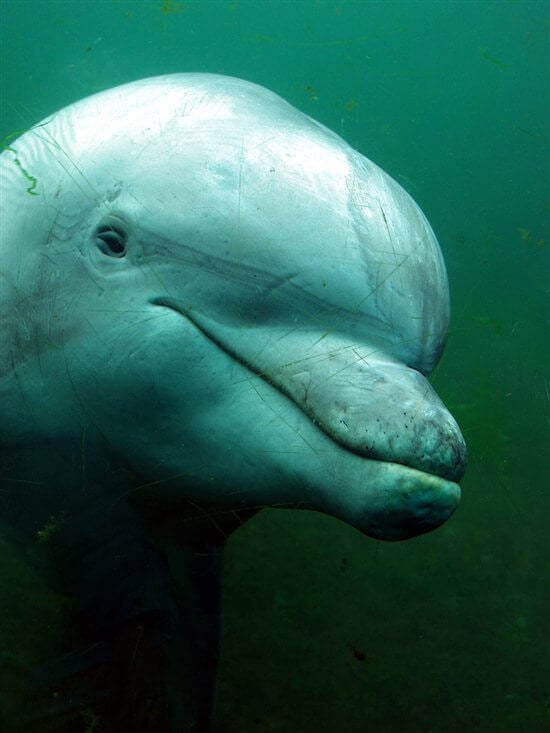 When PETA India and others learned that state governments were aiming to build dolphin parks in Tamil Nadu, Noida, Kochi in Kerala, and Maharashtra, we immediately got in touch with the Minister of Environment and Forests, Jayanthi Natarajan. We reminded her that the Animal Welfare Board of India has not issued any performance certificates for cetaceans and has decided not to issue performance certificates for cetaceans in the future – therefore, any attempt to import these animals for the purpose of display and performance would be in violation of the Prevention of Cruelty to Animals Act, 1960, and rules framed under it.
"In their rightful ocean homes, dolphins establish close, cooperative and long-standing relationships", says PETA India Corporate and Government Affairs Liaison Sarfaraz Syed. "They live in large, intricate social groups, swim together in family pods and can travel up to 100 miles a day. In aquariums and marine parks, these animals can swim only in endless circles in enclosures that to them are like bathtubs and are unable to engage in most natural behaviours. They are forced to perform silly tricks for food and are frequently torn away from family members as they're shuffled between parks."
This week, Natarajan announced that the ministry will not allow dolphinaria.
PETA will continue to urge state governments to drop their plans. You can help! Take action here.