PETA Partners With Northeast India Fashion Weekend to Save Animals
PETA collaborated with Northeast India Fashion Weekend, held in Guwahati on 26 and 27 December, to speak up for animals who are denied everything that is natural and important to them in zoos across India.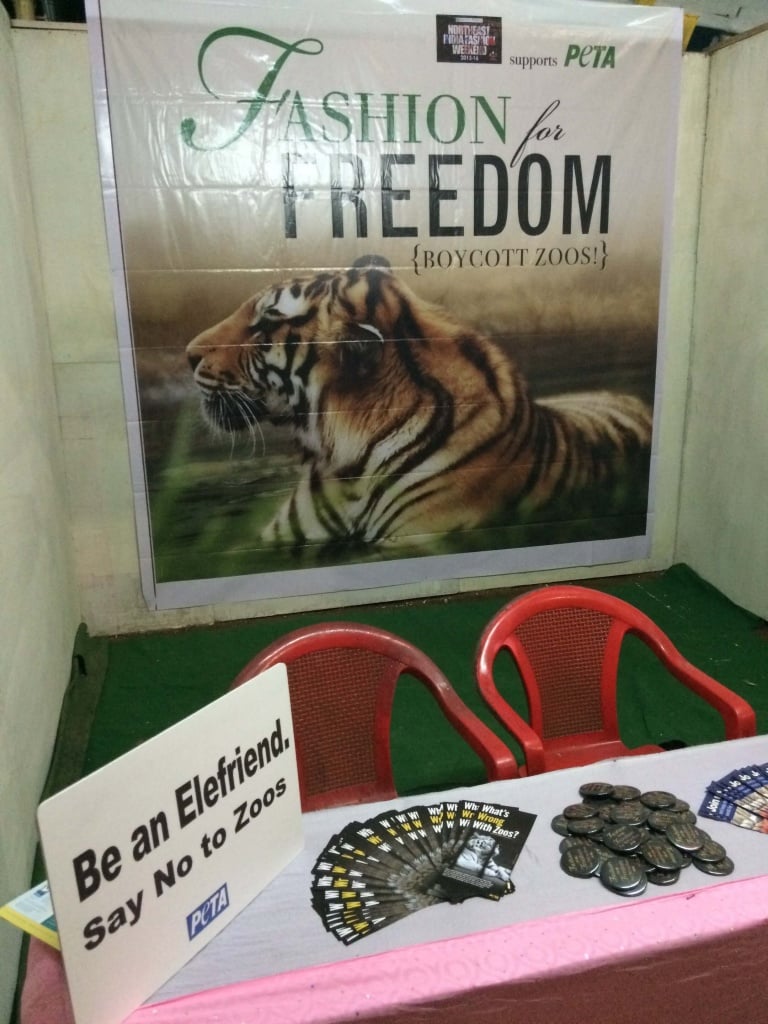 An "elephant" mascot embraced visitors at PETA's stall and distributed badges to attendees reading, "Fashion for Freedom – Say NO to Zoos".
Designer Prasantt Ghosh dedicated his show to the bored, miserable and often lonely animals confined to barren cages and enclosures in zoos around the country.
The show was jungle-themed, and models dressed in tiger bodysuits walked the runway to raise awareness. Of course, Ghosh's entire collection was vegan. Check out these impressive photos from the show:
You don't need to be a fashionista to help animals: remember that if you visit a zoo or other "attraction" that displays animals for profit, your money funds their continued misery. So always #SayNoToZoos!