PETA India, Desmania Design Propose Electric Royal Chariot to Replace Elephants at Amer Fort
Following the recommendation of the committee constituted by the Project Elephant Division of the Ministry of Environment, Forest and Climate Change to phase out elephant rides at Amer Fort by replacing them with electric vehicle rides, PETA India wasted no time in collaborating with leading design company Desmania Design to create a modern electric vehicle.
On 28th January, through an in-person meeting, the design was officially submitted to Niranjan Kumar Arya, the chief secretary of Rajasthan, for consideration. The unique design, which PETA India and Desmania Design suggest be named "Maharaja" (shown below), resembles a royal chariot. The vehicle could ferry four tourists per trip and would be suitable for hilly terrain like that at Amer Fort.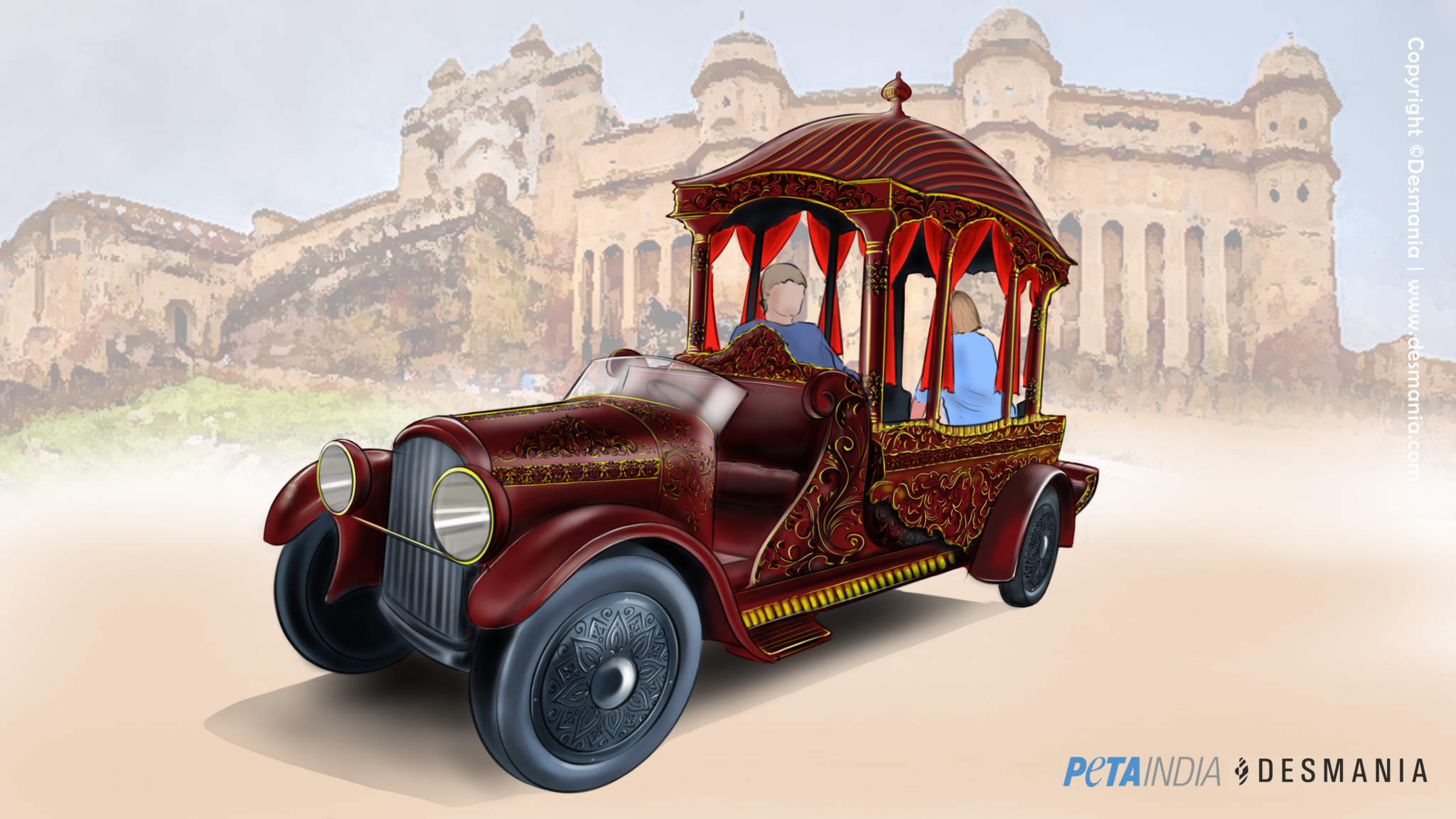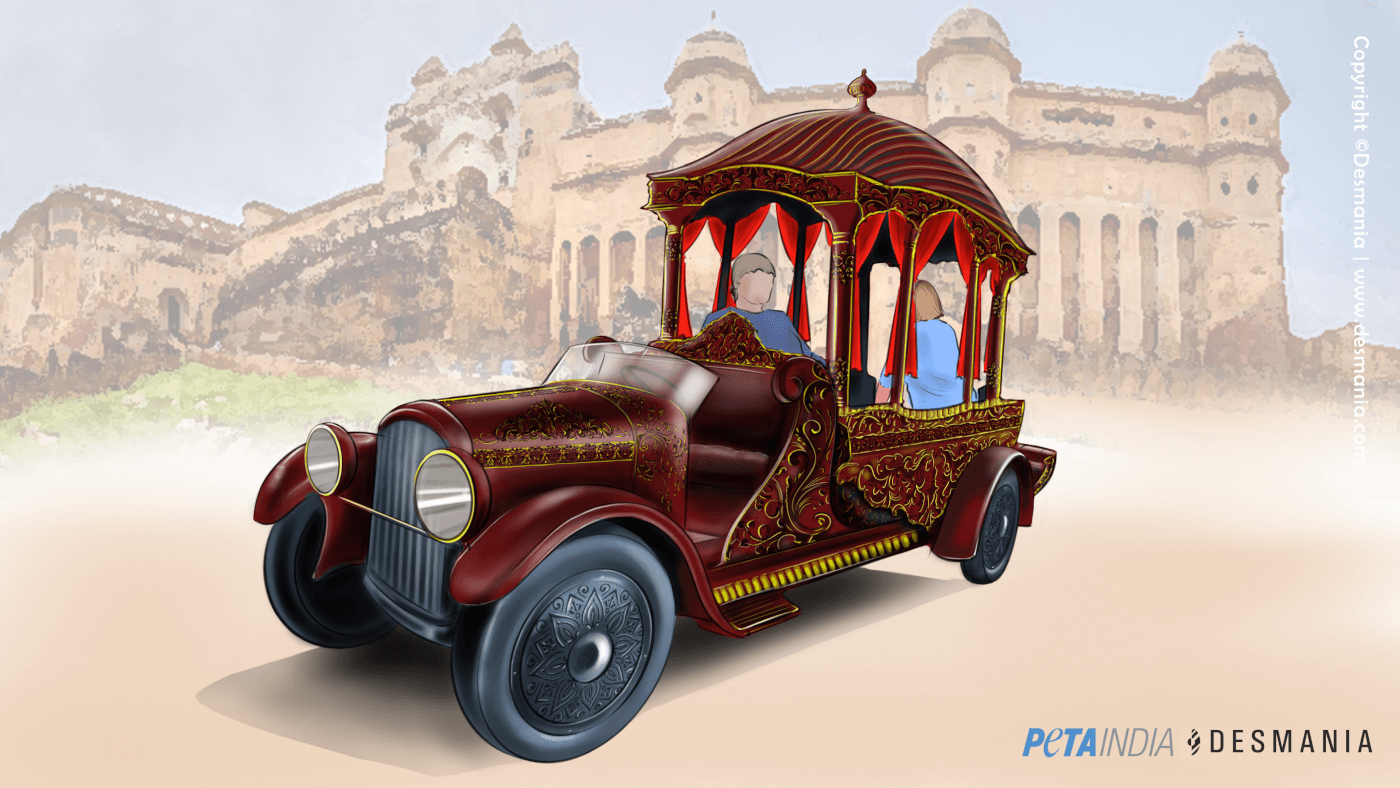 PETA India representatives also submitted a factsheet citing shocking instances in which captive elephants have reacted to their abuse at Amer Fort, leading to serious injuries, deaths, and destruction of property, and requested the chief secretary to safeguard tourists and the general public from such health and safety risks.
The central government appointed the expert committee as per a 6 March 2020 order of the Supreme Court of India, and the committee report incorporated recommendations made by PETA India, including ending elephant rides, citing aging elephants and tourists' declining preference for these rides. The committee's recommendations include refraining from using elephants with irreparable eye problems for rides and banning any new additions of elephants for rides. The report notes that of the 98 captive elephants inspected, 22 suffered from irreversible eye problems and 42 had foot problems, including overgrown nails and flat footpads from walking on concrete roads. Three elephants tested positive for tuberculosis, a disease that could be fatal for tourists who catch it.
PETA India is an intervener in the Supreme Court matter on captive elephants, and the court's order to appoint a committee was based on concerns about cruelty to elephants and the apparently illegal use of them for rides and other activities at Amer Fort and the Elephant Village near Jaipur.
Tell us what you think of the electric royal chariot design by tweeting at the honourable chief minister of Rajasthan and PETA India.
Help Us End Cruel Elephant Rides in Jaipur