Neil Nitin Mukesh Says NO To Elephant Joyrides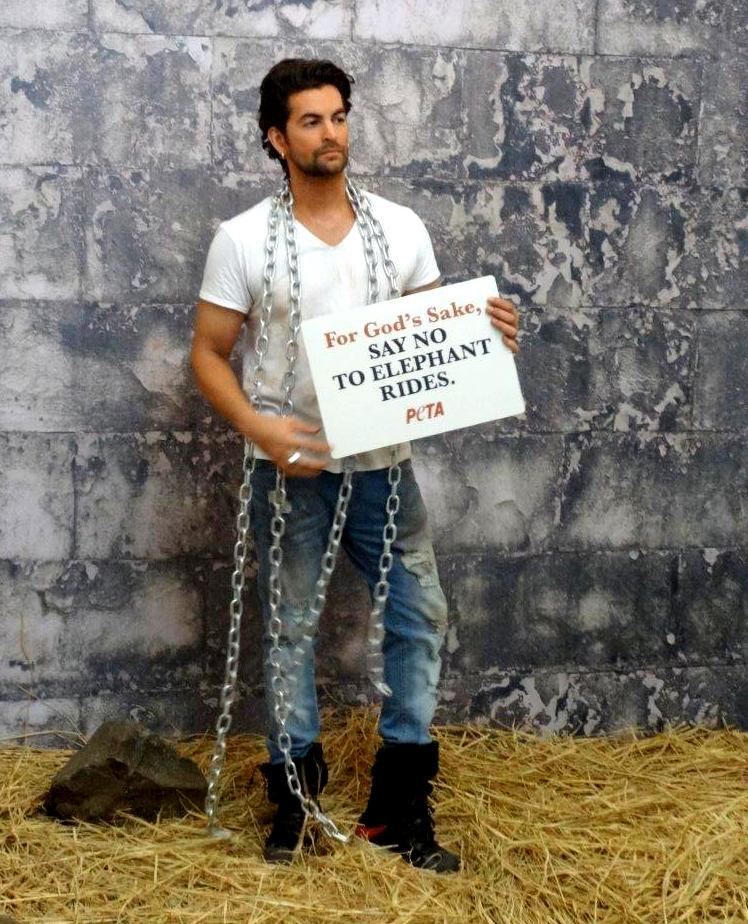 Bollywood's versatile heartthrob Neil Nitin Mukesh – whose upcoming year-end releases Wazir and Prem RatanDhanPayo are eagerly awaited –posed for a brand-new PETA India festive-focused campaign today at Mehboob Studio.
Known as an avid follower of Ganesh Chaturthi, Neil celebrates the festival with great fervour with his family and friends every year but is saddened that, while we pray to Lord Ganesha, captive elephants suffer.
The well articulated actor, who is also an ardent animal lover, considers it is his ethical responsibility to educate his fans on how the majestic jungle kings have been turned into slaves and are deprived of a natural habitat that's integral to their well-being.
"It's paradoxical that on one hand, we revere Lord Ganesha, and on the other hand, we ride on elephants – for which their minds are caged, bodies are tormented and souls are imprisoned.You can help put a stop to this insensitive crime by refusing to ride on elephants." states, Neil.
So-called elephant "joyrides" are least joyful and most painful for the elephants who are forced to participate in these revolting practices. A PETA-commissioned investigation of elephant training in Nepal and a PETA investigation of elephants used for rides in Jaipur revealed that elephants are physically and emotionally abused at every juncture.
Neil's hairstyling was done by Amit Parekh and make-up was done by Vaseem Shaikh Ahmed. Keep an eye out for other visuals of this campaign here on the PETA site shot by ace photographer Rohan Shrestha.
You can help by encouraging your friends & family never to ride elephants!