Kittens Rescued by Celebrity Hope to 'Star' in New Homes
Cat rescuer extraordinaire Sadaa Sayed has struck again! After discovering that a litter of 6-week-old kittens had been abandoned and left to die at a busy market in Mumbai, the vegan actor leaped into action. She swept up the three orphans and took them home, where she's showering them with TLC until they can be placed in permanent homes.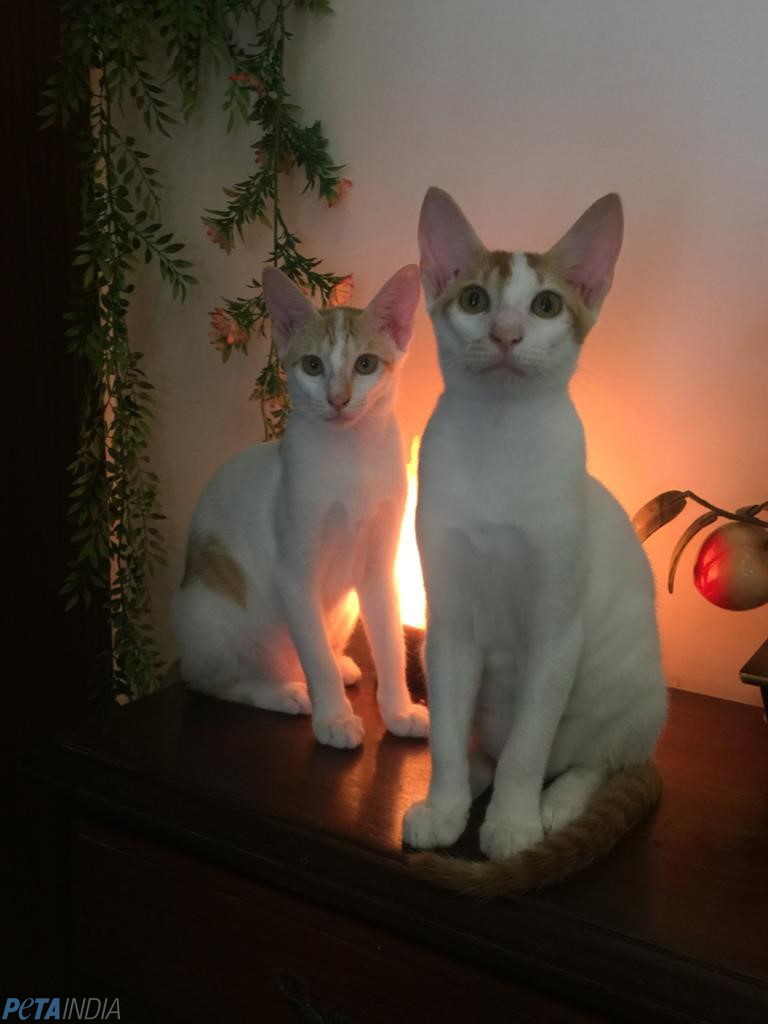 This isn't the first time Sadaa has played fairy godmother to animals in need. The actor has rescued and rehabilitated more than 50 cats from the streets, including her two companion cats, Sheru and Laila. Several years ago, she received a PETA India Hero to Animals Award for stopping to rescue a community puppy who had just missed being hit by a car during a rainstorm.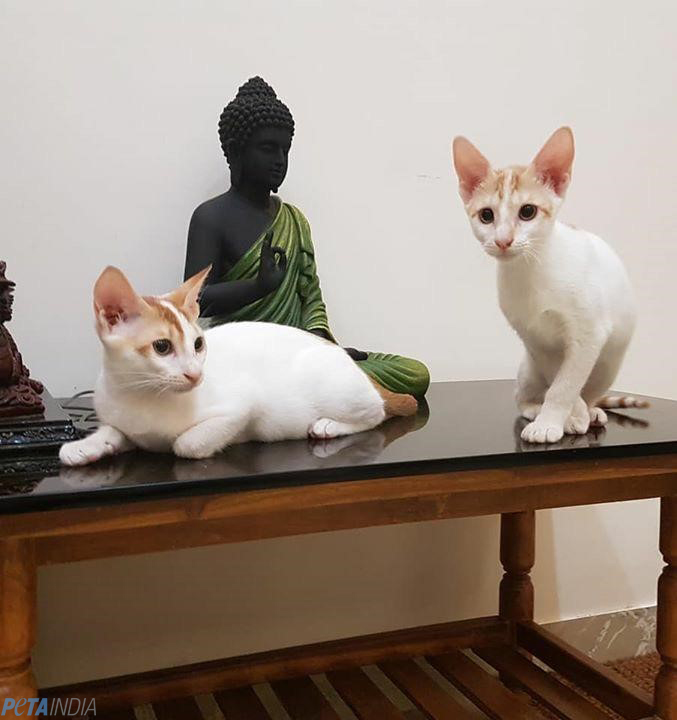 "I grew up with animals as companions – I don't like calling them pets, because according to me they are my furry babies or four-legged friends," says Sadaa. "[Animals] have taught me what will power really is. I have been around many cats [who] … have been run over by vehicles. Despite all the pain, they still have a fighting spirit to bounce back and live."
A check-up by a veterinarian has confirmed that Sadaa's most recent rescues are healthy and ready for adoption. If you live in or around Mumbai and are interested in opening your home to a kitten (or two!), please send an e-mail to Deepak at [email protected]. The kittens will be sterilised and vaccinated prior to adoption, and PETA India can provide transportation for them to their new homes.