Jiah Khan: Farewell, Friend
The world lost a bright shining light for animals with the untimely death of Jiah Khan. Jiah was as beautiful on the inside as she was on the outside: She never missed an opportunity to help out animals in need.
We first met Jiah in 2008, when she appeared in this breathtaking ad for us: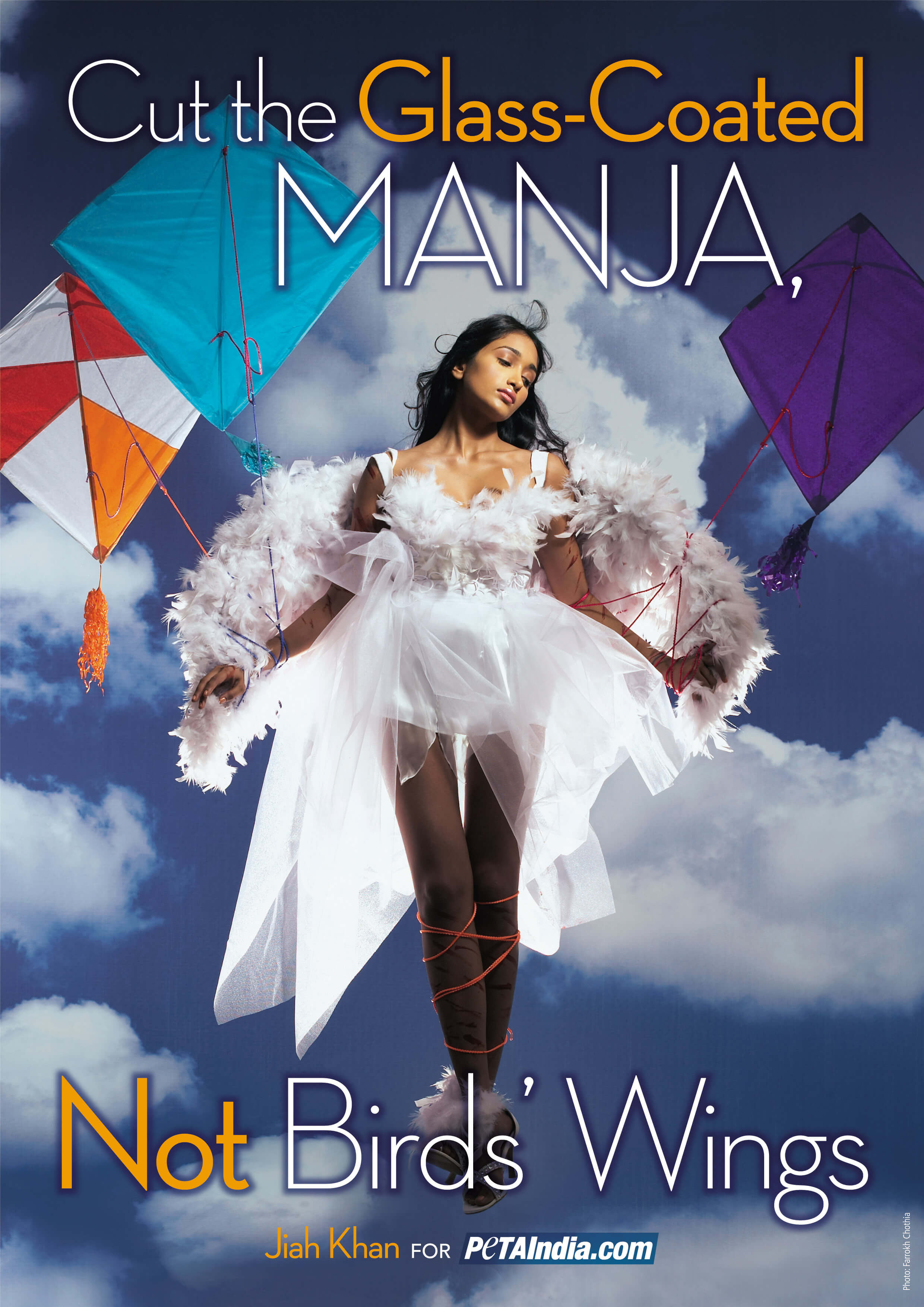 Even though she was sick on the day of the shoot, she threw herself into getting the ad just right and never once complained about the lengthy amount of time she had to spend suspended in a harness and tied up with string. She enthusiastically chatted with everyone on the set, and it was obvious that Jiah was a fun-loving and free-spirited person who was deeply passionate about animal rights.
After her photo shoot, she stayed active with PETA India, e-mailing us, attending our events and keeping us up-to-date on her latest animal rescues, including the stray cats she adopted. In 2011, she appeared in another one of our ads. This time, she urged everyone to boycott zoos: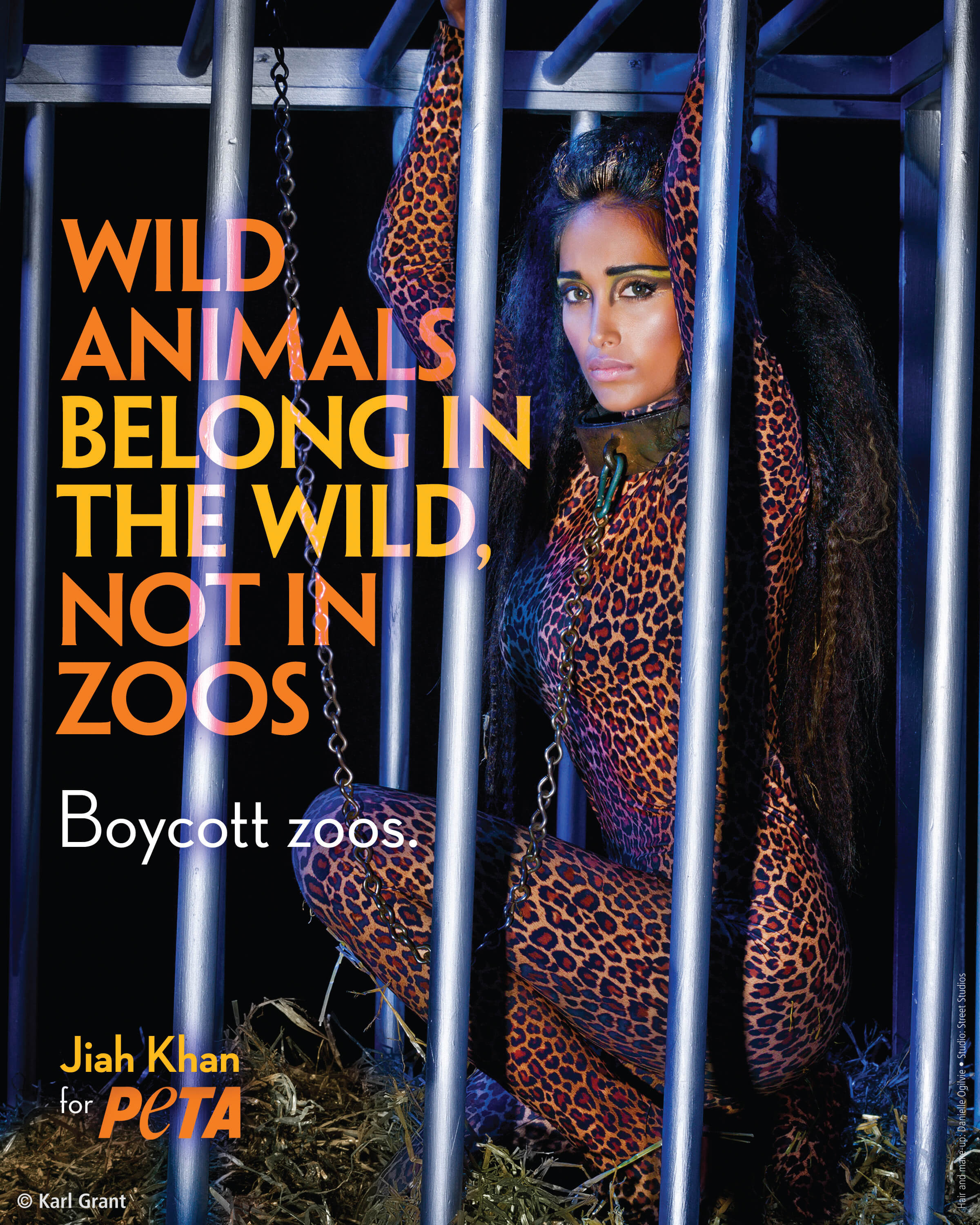 Just as during her first photo shoot, Jiah was warm, friendly and humble, and although she was a true professional, she never acted as though her celebrity should afford her any special treatment. She was content just to help animals in any way she could.
Jiah, though your flame burned out far too soon, we will continue to carry your torch forward. Rest in peace, dear friend.
By Sachin Bangera, Celebrity and Media Projects Manager, PETA India