JD Institute of Fashion Technology, Bhubaneshwar 'Says NO' to Leather with PETA
Recently voted as one of the smart cities of India – Bhubaneshwar also known as the city of temples won our hearts with the wonderful collection that showcased vegan designs (with innovative drapes using muslin cloth) by students Lavanya Kapoor, Monika Surana, Barsha Dalabehera, Megha Khemka, Simpi Agarwal, Khusboo Choraria and Debasmita Jena at the JD Annual Design Awards – 2016.
PETA's fashion expert and associate manager of celebrity and media projects, Benazir Suraiya, was present at the show where she walked down the ramp with our cow mascot to spread awareness about the cruelty animals suffer at the leather industry and to inspire budding designers to be compassionate towards animals.
Here are a few favourite moments: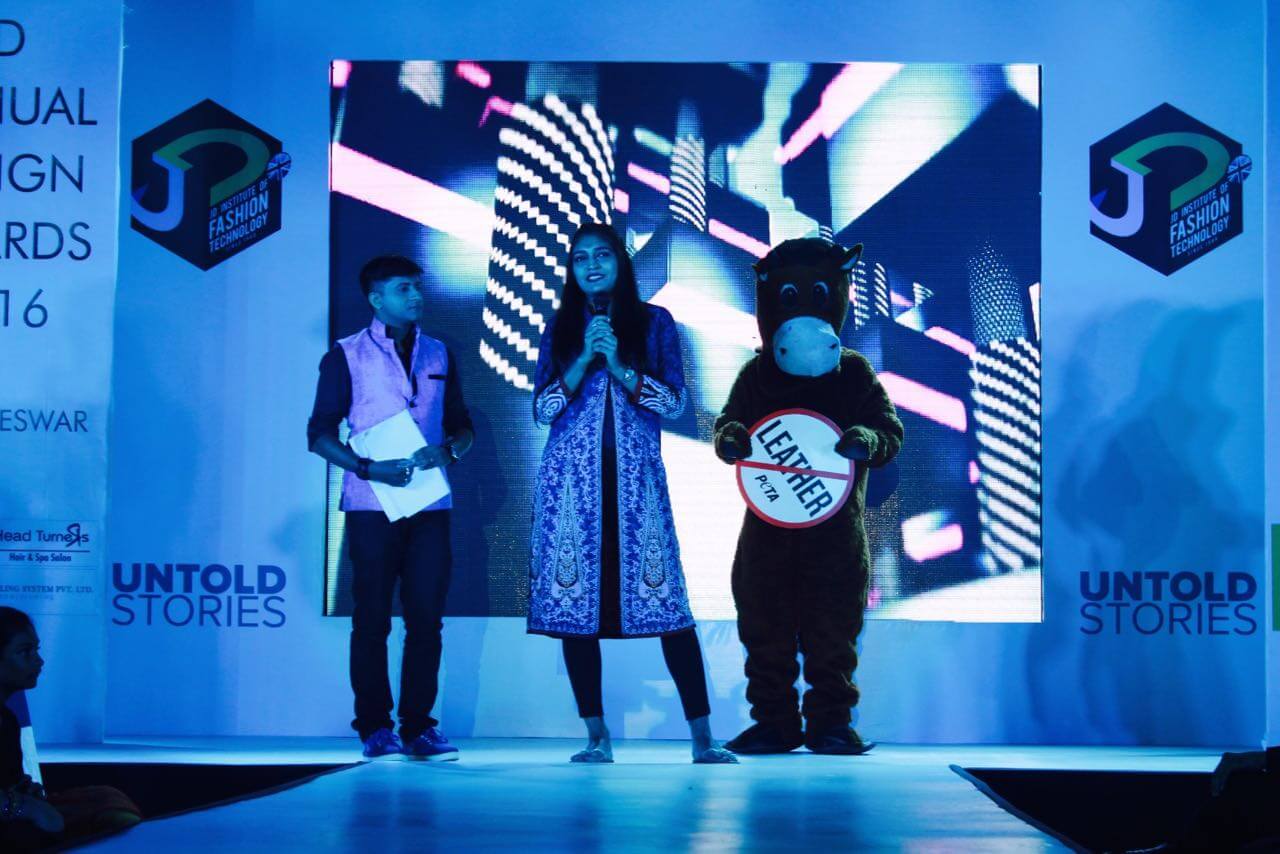 In India, cattle on their way to slaughter are often crammed so tightly onto trucks that they suffocate and die en route. At the slaughterhouse, they are typically killed with dull knives in full view of each other. Furthermore a disturbing PETA Asia undercover investigation video revealed that dogs are bludgeoned and killed so that their skin can be turned into leather gloves, belts, jacket collar trim, cat toys and other items.
What You Can Do to Help