More Animal Tests to be Removed by BIS
Yesterday, following input from PETA India and support from MP Maneka Gandhi and other Members of Parliament, the Soaps and Other Surface Active Agents (CHD 25) Committee of the Bureau of Indian Standards, which determines which tests are required under Indian Standards 11601 (Methods of Safety Evaluation of Synthetic Detergents – Tests for Skin Irritation and Sensitization Potential of Synthetic Detergents) and 13424 (Safety Evaluation of Bathing Bars and Toilet Soaps – Methods of Test), decided to remove animal tests from the requirements, thereby ending the testing of household products, such as cleaners and detergents, and their ingredients on animals to meet standard requirements in India.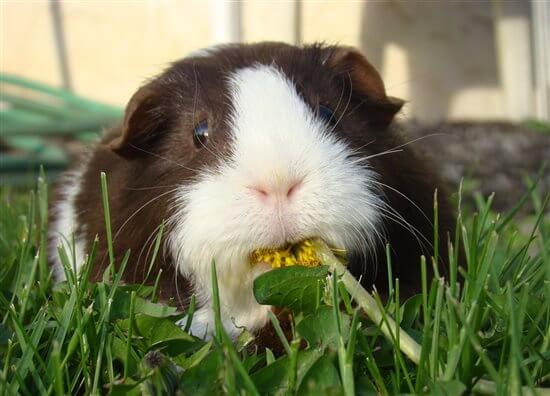 PETA India's science policy adviser, Dr Chaitanya Koduri, is the only representative from an animal-protection group to have an official seat on the committee that decided to remove the final remaining animal test – in which harsh chemicals were rubbed onto guinea pigs' abraded skin – from the standards, replacing it with non-animal testing methods and followed by a test called the Human Repeated Insult Patch Test.
This action comes after Bureau of Indian Standards committee PCD 19, which is responsible for determining which tests are required for testing cosmetics and their ingredients, removed all animal tests after hearing from Koduri and Gandhi.
PETA India's campaign to end household-product tests on animals has been endorsed by the Animal Welfare Board of India and the Mahatma Gandhi-Doerenkamp Center for Alternatives to Use of Animals in Life Science Education. In addition to Gandhi, a wide variety of politicians have also supported an end to animal tests for household products. Congress President Smt Sonia Gandhi, Bharatiya Janata Party leader Lal Krishna Advani and MP Abhijit Mukherjee as well as the ministers of state for Health and Family Welfare, Labour and Employment and Agriculture and Food Processing Industries, among others, had sent appeals to the Ministries of Health and Family Welfare and Consumer Affairs to consider PETA India's request. Caring citizens from all over India also took part in PETA India's action alert to send appeals to the Ministries.
Now India can be considered just behind Israel, which has not only enacted a ban on animal testing for cosmetics and household products, but has also banned the sale of cosmetics and household products tested on animals anywhere in the world. PETA is now working with the support of celebrities to urge the Indian government to ban the sale of all animal-tested cosmetics and household products.