Inadequate Tests and Other Poor Measures Create Tuberculosis Risk for Tourists Using Elephants at Amer Fort
PETA India has fired off a letter to Ashok Gehlot, Chief Minister of Rajasthan, urging him to stop elephant rides at Amer Fort and Elephant Village (Hathigaon) because of the potential risk that tourists and others could contract tuberculosis (TB) from elephants. The evidence shows that inadequately tested elephants and those not tested at all have been used for rides, even though some elephants previously tested reactive for TB and received insufficient treatment – and an inadequate prevention and control protocol followed.
PETA India has submitted evidence to the Chief Minister that the Rajasthan Forest Department (RFD) used TB test kits that weren't specific to elephants, weren't meant for diagnostic purposes, and weren't approved by any regulatory body and that the department recklessly declared that seven out of the 10 elephants initially found reactive for TB in 2018 by the government body Animal Welfare Board of India (AWBI) were TB-free. Unlike the RFD, the AWBI had used kits approved for diagnostic tests on elephants by a regulatory body, the US Department of Agriculture. Two elephants who still tested reactive for TB even with the inadequate RFD kit were miraculously declared TB-free within two to three months of detection, indicating that the standard treatment protocol, which usually takes at least six months, was not followed. One elephant out of the 10 who tested reactive for TB in the AWBI's test died before any action could be taken. And while only those 10 were tested for TB by the RFD, 134 elephants are used for rides at Amer Fort and only 91 of them were presented for testing to the AWBI, leaving 32% of them totally untested.
In the letter, PETA India also pointed out that elephant rides in Jaipur are apparently illegal as per a response received under the Right to Information Act, 2005, which states that none of the elephants used are registered with the AWBI, in apparent violation of the Performing Animals (Registration) Rules, 2001, framed under The Prevention of Cruelty to Animals Act, 1960, and the 2010 order of the Rajasthan government mandating that the AWBI must give permission for any use of elephants in any type of performance – including rides.
A 2018 AWBI report revealed shocking cruelty to elephants used for rides in Jaipur and prompted PETA India to intervene in the matter before the Supreme Court. This report also states that the post-mortem reports for four elephants who died within a period of five months in 2017 indicate that all had been suffering from respiratory diseases – possibly TB.
TB in elephants is a zoonotic disease caused primarily by Mycobacterium tuberculosis and is typically treated with a multi-drug regimen for six to 12 months after the affected animals have been quarantined. As the "2017 Recommendations for the Diagnosis, Treatment, and Management of Tuberculosis (Mycobacterium tuberculosis) in Elephants in Human Care" report recommends treating an elephant with TB for a minimum of six months, the "non-reactive" results declared by the RFD regarding the two elephants first found reactive are highly questionable.
What You Can Do
Don't ride elephants at Amer Fort or Elephant Village (Hathigaon) in Jaipur – or anywhere else – and ask your friends and family to shun them, too.

Tweet the Chief Minister of Rajasthan at @ashokgehlot51 and urge him to stop these elephant rides immediately in order to protect humans and other animals from deadly diseases.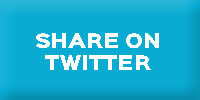 Take action below by writing a polite letter to the Chief Minister.
Elephant Rides in Jaipur Must Be Stopped