Granting Interim Relief, Karnataka HC Stops Kambala Events
Chief Justice Subhro Kamal Mukherjee and Justice K Somashekar of the High Court of Karnataka passed an interim stay order stopping all Kambala events in Karnataka in response to a Public Interest Litigation filed PETA India. The bench made it clear that state authorities must take all measures to ensure that no Kambala races take place between 19 and 26 November. The next hearing will be held on 22 November. In the course of the proceedings, the court also instructed the state's counsel to ensure that appropriate enforcement arrangements are in place before a final order is passed.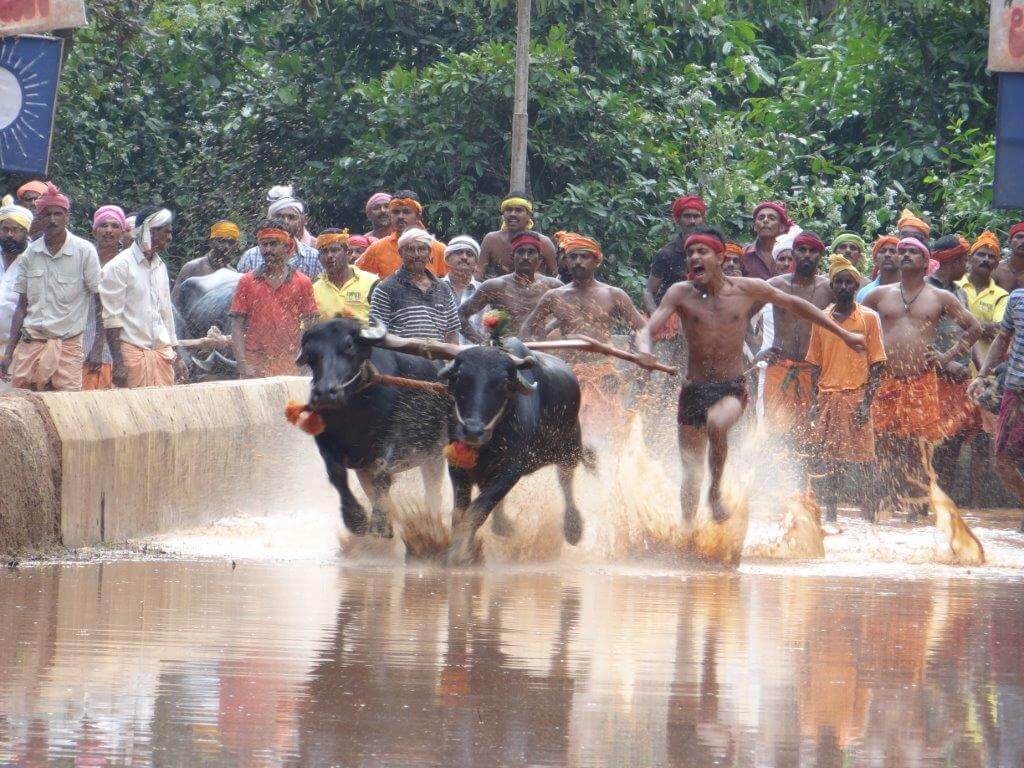 On 16 November, after hearing the arguments of the Animal Welfare Board of India (AWBI) and PETA India, the Honourable Supreme Court dismissed the review petition filed by Tamil Nadu against the 7 May 2014 ban on jallikattu and bull races enforced by the Supreme Court in AWBI vs A Nagaraja & Ors. In 2014, the Supreme Court had acknowledged that bulls are not anatomically suited for races or similar activities. Making them participate subjects them to unnecessary pain and suffering, so such events were prohibited. The court also stated that when culture and tradition are at variance with the law enacted by Parliament, the law would take precedence.
A total of 65 non-cognisable offence complaints and one FIR were filed at just three events inspected by the AWBI during Kambala events in 2014 and 2015. The inspection reports contain a scientific assessment of the welfare of buffaloes when they are forced to participate in such events, including photographic evidence and a description of different forms of cruelty inflicted on the animals, such as being subjected to verbal abuse and physical force – including shouting, hitting with hands, slapping on the face, violent pulling of thick nose ropes (in some cases two or three nose ropes inserted through the same hole in the nasal septum), rough handling by pushing and pulling the animal, overpowering, tail pulling, and restricting the movements of the head using a wooden pole tied to the horns. Many of the buffaloes observed frothed at the mouth, salivated heavily, and displayed increased respiration rates upon finishing the race, demonstrating that they are anatomically unfit for running.
PETA India has long campaigned against the use of animals in performances.
You can help animals by donating to PETA.